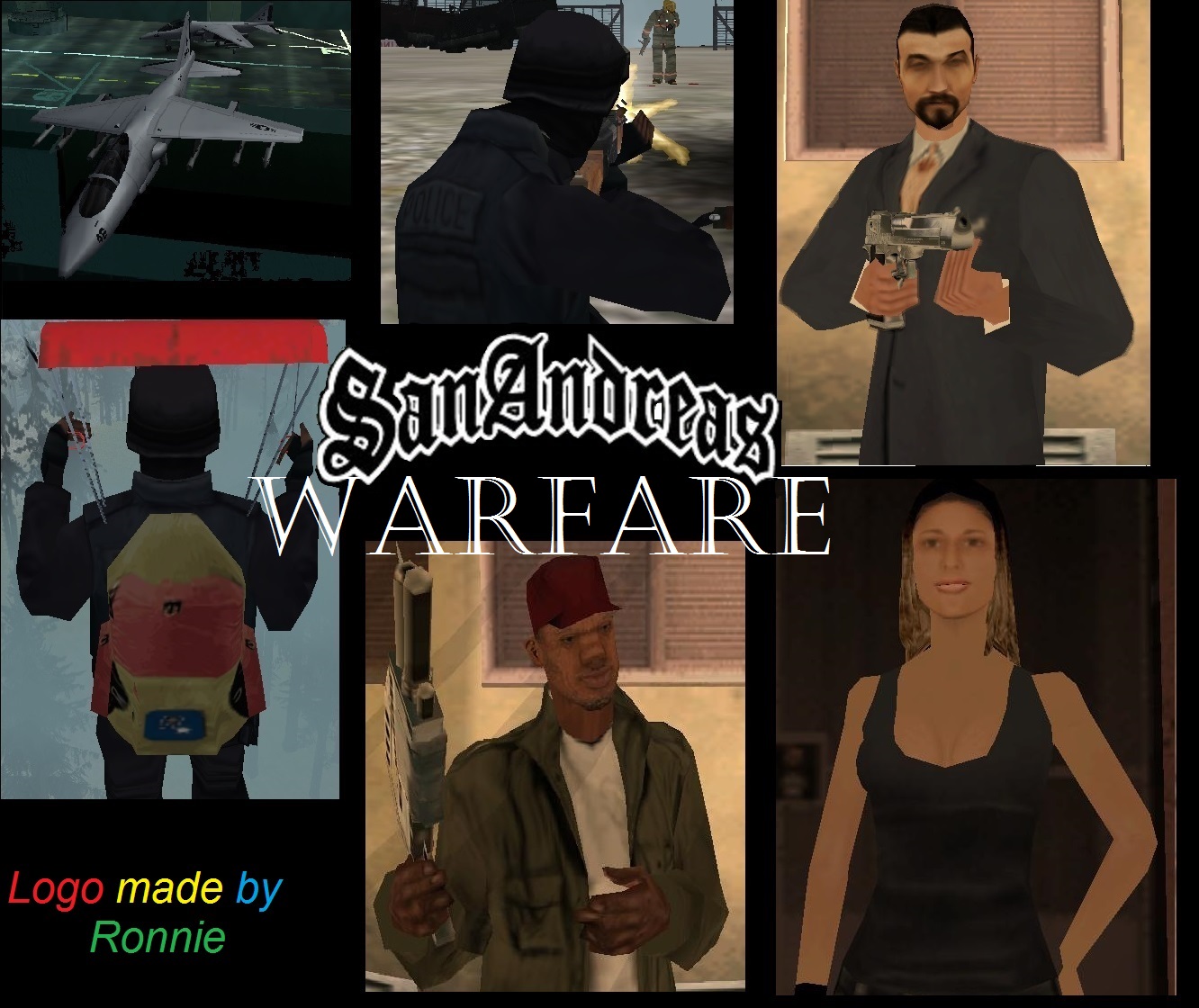 About:
 
Originally started from scratch, additional work by DannyLongStrike in Act7.
 
 
 
Plot:
 
After a civil war in Russia, Russian forces invaded San Andreas and took it over.Shortly after a successful mission in storming ships from enemies Sergeant James Powell is captured by the Russian army.Now he must fight his way across the state of San Andreas to free the state and to reach the Las Venturas headquarters to report for his missions.
 
 
Acts and missions List:
Act 1:
1. Introduction
2. L.V. Department
3. The Ship Assault
4. The Second Assault
Act 2:
1. Badlands
2. Hospital Defence
3. Sawmill
4. Mount Chiliad Enemy Base
5. Junkyard
6. Shady Creeks
7. Back O Beyond
8. Freeway Running!
Act 3:
1. Defending the Police Station
2. The Enemy airplanes
3. Operation Train Station
4. Mission Failed!
Act 4:
1. Death Cheater
2. The Escape
3. Good old Friends
4. Michelle
5. Bad Escape
Act 5:
1. An indian named Amar
2. The Big ear Tower
3. Dam of Living Dead
4. Back to the Army
Act 6:
1. Attack in Area 69
2. It wasn't Vlad...
3. Wasteland
4. Amar's Favor
5. The other Wasteland
6. Saving Private Jackson
7. Blood Territory
8. Defending Area 69
Act 7:
1. Dome Rescue
2. Dirty Jobs
3. The Sacrifice
4. The Only Victims
5. The Last Man standing
Download full MP Included ReadMe
 
 
Don't forget to rate and post a comment if you wish.
 
 
 
Next Section below contains spoilers!
Characters:
 
 
Sergeant James Powell:
 


 
He is the protagonist, he appears in all missions besides one.Powell likes to kill but not his own countrymen, during the missions he says jokes sometimes, he likes stealth as well as action.Because of his actions in the end of the story he dismissed from the army but he has a last chance to catch General Vlad.
 
Sam Johnson: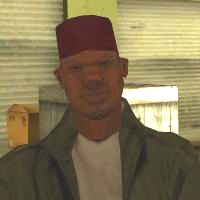 Sam becomes Powell's friend in Angel Pine, he also suggests Powell to go and kill other enemy bases.Sam is a veteran shooter and he has a pump shotgun however later in game he has a 9mm.He appears in few missions.He is killed near the end of the story by General Vlad.
 
Commander (Colonel) Foley:
 


 
His rank is Colonel he is also the Commander of Area 69.Commander Foley meets Powell in Angel Pine.After that Powell takes orders from him only.Foley has a Desert Eagle he fights few times during the missions and he appears in most missions.Foley and Powell involved in a shootout between them because of Powell's actions in Area 69 but Powell explained to him everything and he lived.
 
Michelle Wilson: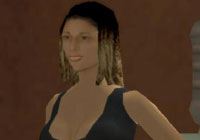 Michelle is a mechanic in San Fierro. She helps Powell to fix his car and also his girlfriend at the end of the story.She appears in few missions and she has a shotgun.
 
Mick Carter: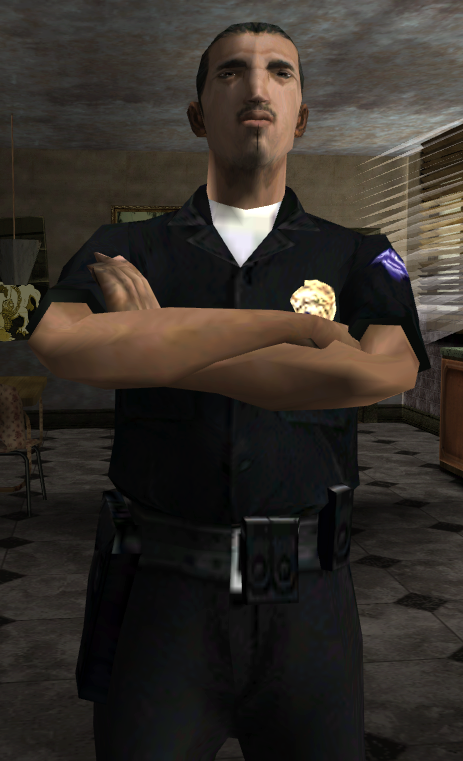 Mick is a long time friend of Powell who lives in San Fierro as a Police Officer.He also appears in a few missions and he has a M4.He is killed near the end of the story by General Vlad.
 
Amar:
 
  

 
Amar saves Powell in bayside.Amar is Indian and he gives his weapon (c*ntgun) to Powell.He appears in few missions.He is killed near the end of the story by General Vlad.
 
General Vlad:
 


 
General Vlad is the antagonist.He is the General of the Russian army and he wants to conquer San Andreas.He appears in few missions and he has a Desert Eagle.After General Vlad did to Powell's friends Powell wanted revenge.General Vlad is killed in the last mission in Liberty City by James Powell with the help of his girlfriend Michelle Wilson for revenge for his friends and his countrymen.
 
Captain Petrov:
 


 
Yeah well he is not Marco Forelli lol he is second in command Captain Vasili Petrov.He is a military member of the Russian Army and he has a AK-47.He appears in one mission only where he is killed by Powell who else?.
 
Scientist:
 


 
He does not have a specific name he's just an enemy scientist.He created zombies in Las Venturas, Shermans Dam by the order of General Vlad.He appears in one mission only and he has an AK-47.General Vlad wanted him to create a machine which does experiments to people namely making them the so called Zombies.Powell eliminates him and destroys his lab in the process.
 
The Final Experiment: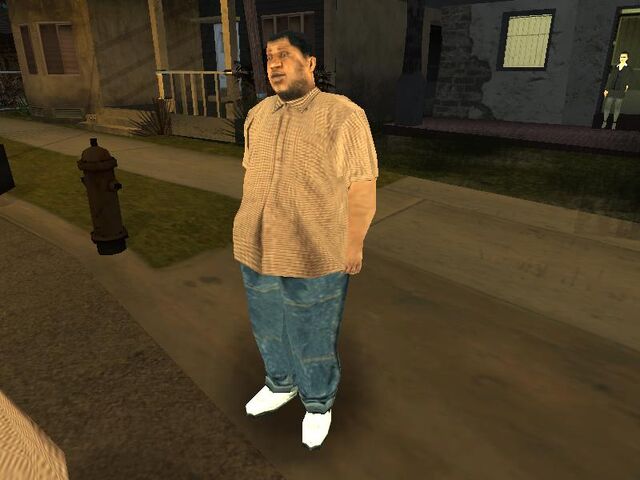 And he's not actually beta Big Bear lol.Its the final experiment (zombie) of the Scientist.He appears in one mission only and he has a chainsaw.After many experiments done by the scientist he created the best one for his defence.Powell once again is determinated to eliminate it.
Screenshots: