I really should have started this thread 6 months ago when I first bought my beetle, but now that the serious work has started on it I figured it would be fun to show you guys what Im doing.
Basically the story is I bought this car online from another state without ever seeing it in person. It was cheap, but there was a reason. several of them really. It had been unregistered for a long while, there were a few major rust problems, the interior was falling to pieces and there were holes in the heater exchanges so when you turned the fan on it actually blew exhaust into the cabin straight in your face. Also the tires were totally bald. 
Anyway since I bought it last year Ive been slowly do my best to bring it back to life. Im going to keep uploading pictures in this thread as progress is made, Its annoying I havent kept a real history of what Ive done to the car so this thread should help.
Heres a list of few of the major things Ive done so far.
-Replaced the heater exchanges and silencer
-Twice sent it off for panel beating
-Replaced the snapped vw golf steering wheel with a repro
-Replaced the ruined running boards
-Replaced the right and door
-Replaced all the seatbelts
-Replaced the front tires
-Replaced the sh*tty side mirrors that were from bunnings or somewhere and just drilled into the doors.
-Chopped the headrests off as I convert them to lowbacks
-Completely Sanded off 3 panels, 5 remaining + the chassis.
-Rebuilt the seats completely replacing half the broken springs and welding broken joints.
and much more, I just cant remember it all right now.
Heres a few pictures in sort of a timeline, the last one I took today.
This is the car as it was the day it arrived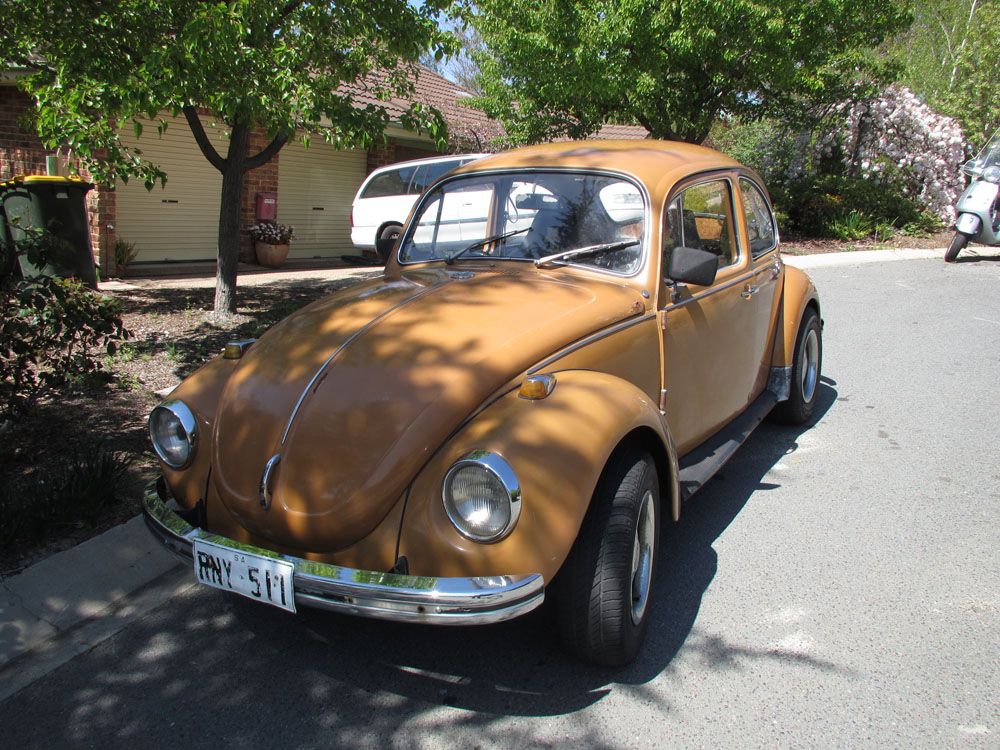 Off at the panel beaters getting its first round of rust fixing
The seats disassembled before I cut the head rests off to make low back seats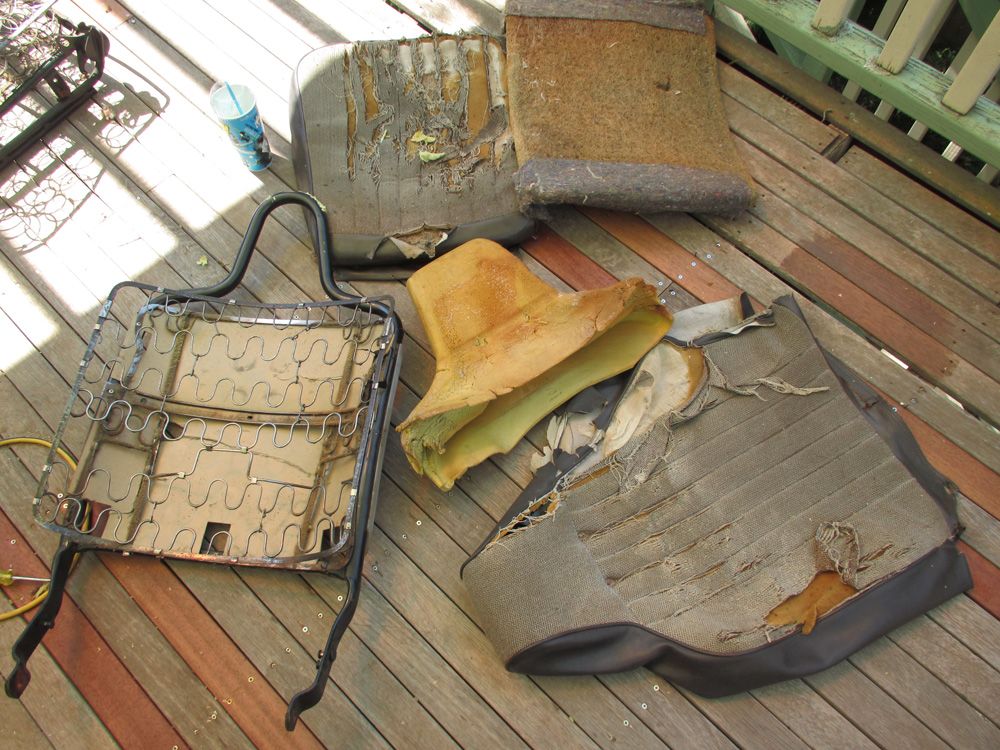 First incarnation of my dust mask
The floor pan after I sanded off all the rust, welded up a couple spots and repainted it in rust proof paint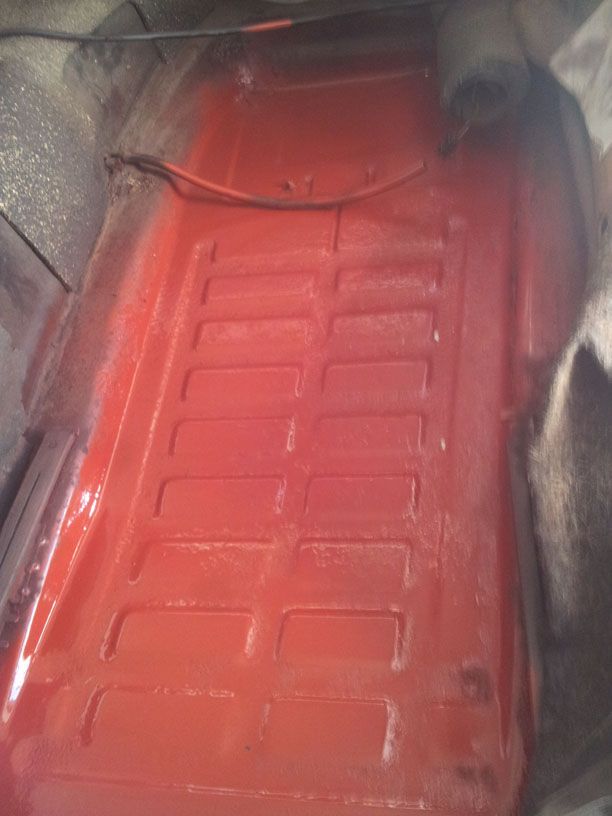 The disassembling begins!
Bare metaling the first panel
Dust mask second incarnation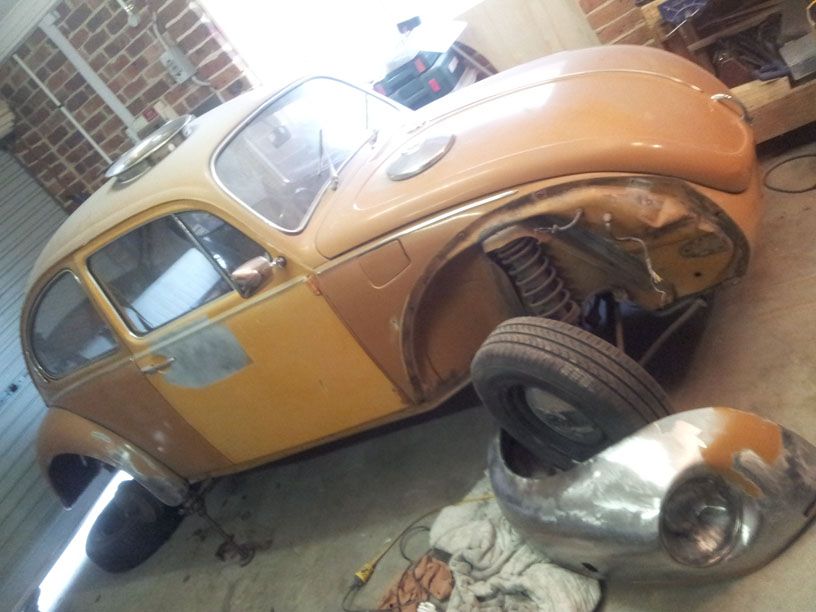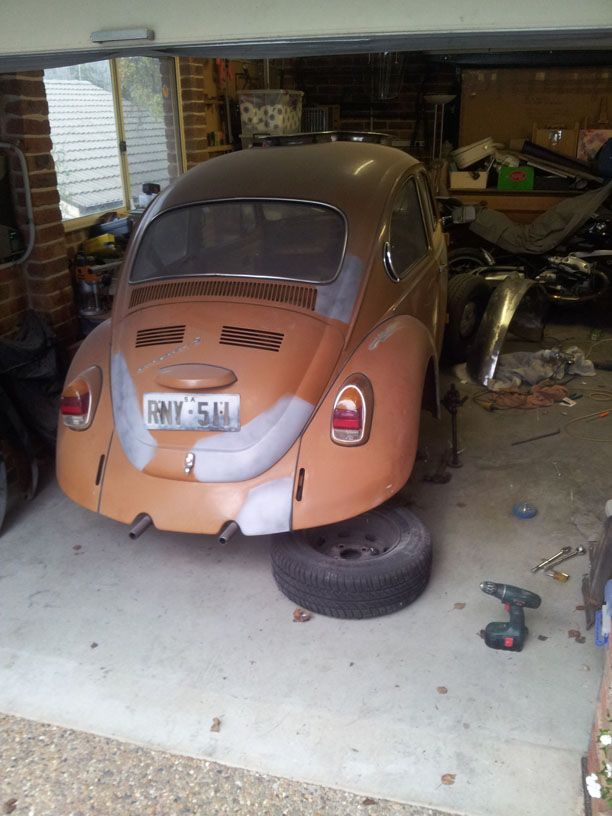 Tools starting to pile up
So today I hooked up my sandblaster for the first time and cleaned up the rest of a panel, holy sh*t does that thing burn through the steel grit fast. Im going to set up a plastic tarp next time so I can catch it and reuse it. I also started welding up a few holes that I found under the rear fender when I took it off, the results are below.
So that its for now! more pics will come as more gets done. I found a '67 online for sale aswell that Im thinking of buying so this could be a long thread indeed.