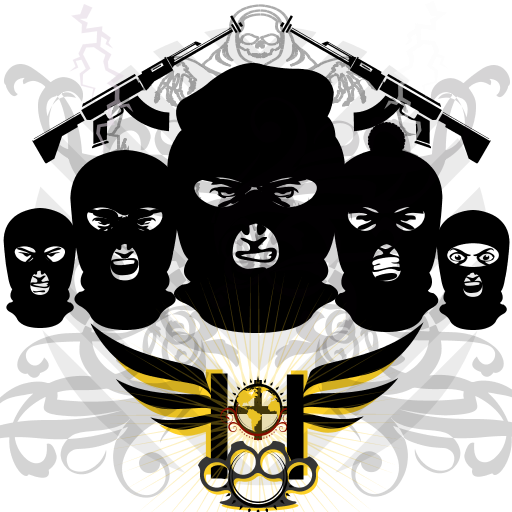 http://socialclub.ro.../hoodlum_family
XBOX 360 CLAN
Looking to recruit a couple of real MANIACS, right now. Listen up.
Real cold hearted, hardcore GTAO players who know how to think quick, and can follow the plan.
I need some intelligent players, who like to move in small groups of 4. Ones who can create dope ways to knock off players in a way that makes a statement. Not just a stupid ass sticky bomb to the car, but something people will remember when it happens, and get REALLY PISSED trying to figure what just.. happened.  (allthough that sticky bomb can be our go-to method of griefing to players who attempt to initiate unwanted contact)
Already 26+ members, but only 10 active at any given time. I really wanna get a couple of solid cats to run with, so if you're capable, then come join up with
I pefer you to be a mature player. Age doesn't matter as long as I don't have to worry about kid sh*t. Older players are definitely encouraged to join, as there are members of the Hoodlum family in the 30+ range. But here's a rundown:
Most of the active members are from Los Angeles, and mainly range from age 20+
We would like people who can either adjust to PST time and play, or people from the West Coast.
Players from Los Angeles, or California are hella welcome and are encouraged to join!
We're not one for the BS. We tollerate no nonsense, but we're full of wreckless fun. We actively do missions, races, and other activities.
..but we love to hunt. Players targeting is something we love to specifically take part in. It's our priority at any given time. We look out for one another. Brotherhood-like, and move in numbers at all times. Hoodlum Family is about hunting, and money at the end of the day. We lurk. We come quiet, we roll up loud, whatever we want. We swarm in numbers, and finish first. FTBS.
We also are in the midist of creating our annual event "Gang Wars" which involves guidelines and precise planning. It's something beyond addicting once we get everybody ready and rolling. Trust me, not something you want to miss out on!
PM if you have any other questions.