GTA:Life In Venturas is a new release of Rockstar*. The game sets up in a Mafia run city "Las Venturas". The year is 2013 where cop brutality is in peak. Las Venturas on the other hand is run by Mafia . It's the place where you can either become very rich or you might be drowned in debt.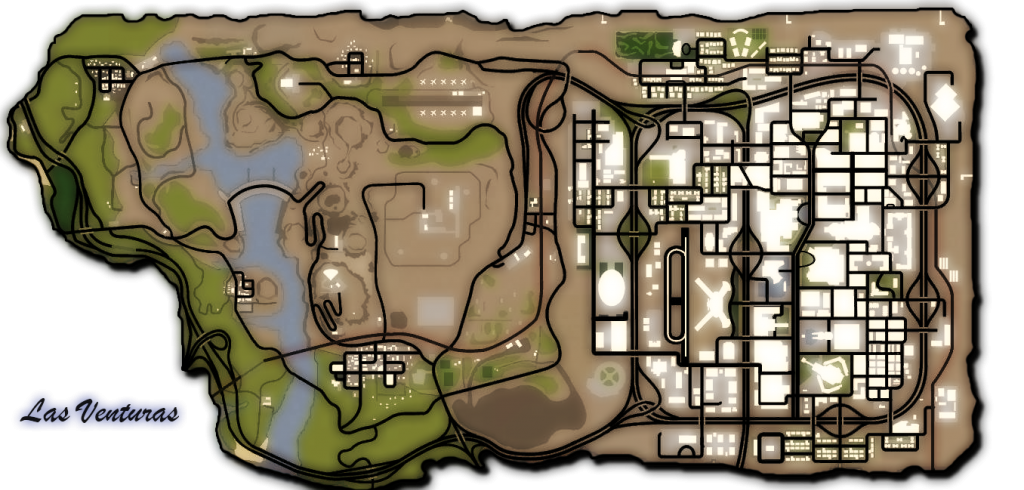 1. The Strip: This is a world famous place of gambling. Where you can become a millionaire in a minute or can lose everything in a moment. Several casinos adorn this place but the whole place is ruled by the mafias so think twice before doing anything wild.
2. Las Venturas International Airport: One of the well known & most crowded Airport of California. Book your ticket to anywhere around the world but remember your budget.
3. Area 51: A high security secret military base situated in the middle of the desert. Not much is known about this place except there are sightings of some unusual activities around the place. Remember to get your insurance before you think of paying a visit there.
4. LV Ringroad: This highway has no speed limits and hence accidents are common out here. If you are a racer then join a street race and let the gas flow through the engine.
5. Camel's Toe: Ever went to Egypt? Want to see the sphinx? Come over here and enjoy the luxurious hotel and casino.
6. Desert: A great part of the map is covered with desert having a quarry site, Deserted towns, strange activities (may be a hoax) and many things which are really fun to explore.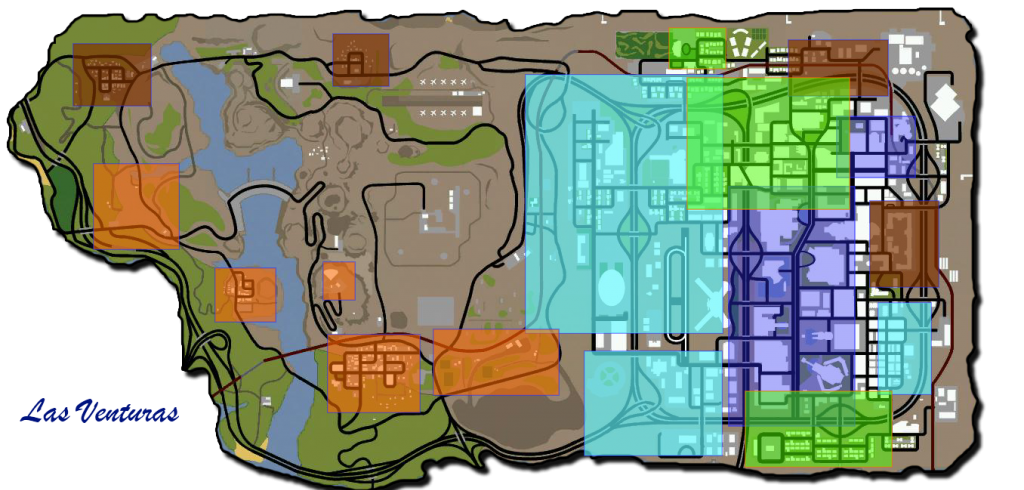 Orange: Shows Lost MC gang.
Brown: Shows Angels Of Death MC gang.
Sky Blue: Shows Italian Mafia turf.
Dark Blue: Shows Russian Mafia Turf.
Green: Shows Street Punks Turf though they can be often seen lurking around other gang turfs.

There are five major gangs in Las Venturas, and several small gangs though later in the game all those small gangs are united by the protagonist.
The Major gangs are :

Russian Mafia: They are the most dangerous criminals of Las Venturas . They have a great portion of the LV. Hence they are rich as well as powerful.
Allies: Street Punks, Angels Of Death, a Minor gang.
Business: Their main cash comes from the casinos, though they are involved in drug trade, heists, assassinations, smuggling etc.

Italian Mafia: This gang is the main rival of Russian Mafia.They always compete each other in the drug empire & smuggling business.
Allies: The Lost MC, Street Punks, another minor gang.
Business: Drug Trade, Smuggling, heists, illegal racing, assassinations etc.
The Lost MC: They are the biker gang of the Las Venturas desert.
The gang has came from Liberty City when they got too much heat out there.
Allies: Italian Mafia
Business : Illegal Bike races, drug trade.
The Angels Of Death: They are the main rivals of the Lost MC. They had came to Las Venturas before them though found themselves weak against the Lost MC. So they allied with the Russian Mafia.
Allies: Russian Mafia, Street Punks.
Bussiness: Drug Trade, Smuggling.
The Street Punks: They are the most cunning gang of Las Venturas. Their main aim is to take over whole LV by eliminating the other gangs making fight among themselves.
Allies: Though they seem to be allies of the above gangs but in reality the street punks are just exploiting them.
Business: Drug Trade, Extortion, Kidnapping, Heists, Assassinations etc.


Minor gangs:
Currently data not available. Please try again later.




To be added soon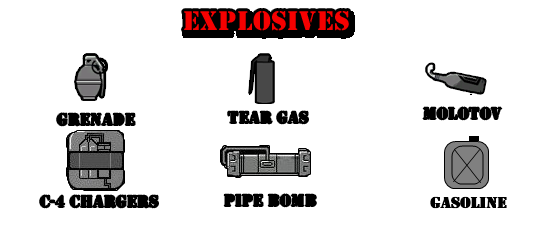 The story revolves around a guy named Brock Wayne. His whole family was killed by an unknown gang of las Venturas. Now, after serving 7 years in orphanage he is ready to risk everything to find & take revenge on all the gangs of LV.
But as it is said that, "to find a thief you need to think like a thief" he decides to join the Italian Mafia and start his mission risking his life.

The game has several new things which were never seen before in the previous GTA releases.
Some of them are as follows:
• Online Multiplayer : Bored of playing alone ?? Join a server & get ready to play with several people sitting at other corners of the world.
• Offline Multiplayer or Split Screen: Want to play with your friends or your brother or sister without using the internet ?
Here is the solution just use the Offline Multiplayer Mode and play next to your brother or friend on the same computer.
• Rockstar's Ultimate Modding ToolKit: For the first time ever a modding toolkit is being released by Rockstar. Now you can make your missions & mods without having much knowledge of programming.You can share your mods over the R* Social Club.
• Improved Graphics: Well this time the graphics has improved a lot more than previous HD era releases. Uses an improved version of RAGE Engine. Just check out the LV at the night to get a nice lightning view of the city.



• Banks and ATM's: You can store your cash in banks and ATM's and use it to get over your debt and all.
• Cover System: Now you can take cover by hiding behind cars, objects, walls etc.
• Car Modshops: This time it is better than ever. You can either go to a modshop to mod up your ride or just use your mobile app to call the mechanic & then he will mod it up at your location (Extra charges would be asked depending upon the distance). You can add speedometer, GPS, spoilers, hoods, paintjobs, suspensions, brakes , nitrous etc.
• Internet [email protected]: There are several internet cafes around LV you can go there and visit any website you want.Some of them are:
ammunation.net : Get your weapons at reduced price.
zwitter.com : Social networking site.
swapdeal.com : Buy properties, clothes, furnitures, etc.
donotvisitthissite.com : Hack to Area 51 servers don't forget that the FBI can trace you anywhere.
More details to be added soon.



More details to be added soon.




More details to be added soon.



More details to be added soon.




More details to be added soon.




Special Thanks to Graven: For his amazing GFX Help.