Most people say the Entity XF is the Koenigsegg Agera R, and I can see why, but I have noticed that it's stats are more similar to the McLaren F1.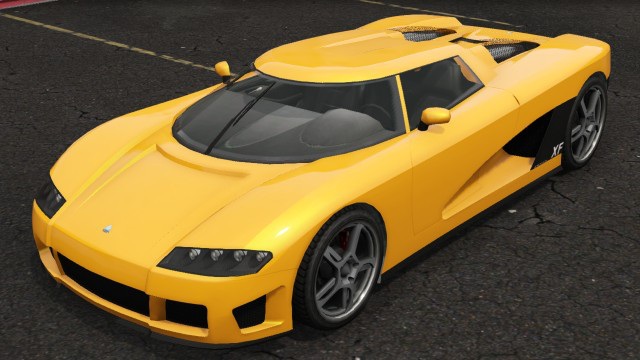 The body type is similar, but the Entity looks a bit more like the Agera R.
But here is where they are more similar.  
McLaren F1 top speed = 243
Entity XF top speed =240
Bugatti Veyron top speed = 254
Adder top speed = 250
The McLaren F1 also has better acceleration than the Bugatti, which is like the Entity and Adder.
It would make more sense for the Entity to be based off of the McLaren F1 rather than the Koenigsegg Agera R.