some of us love gta v. some of us hate gta v. some of us think it is ok. but no matter what you think of gta v its not a perfect game. the map sucks. it just flat out sucks. if you honestly like the map, think to yourself, if you remove all the characters and npc, and you add rico rodriguez. then it would feel like just cause 3. not a gta game. 
liberty city while it was too small to capture the feel of new york city and jersey city, it still felt very detailed, with narrow roads, repair crews, and reasons to go to other parts of the map. it just felt nice and i cant expain it. but you know there was something magic about liberty city.  
san andreas from gta san andreas, felt massive. and every city had different feel and there where reasons to make a trip from one to the other.   
but in gta v. the map sucks, it feels too empty and too cluttered at the same time. the city is clumped up in one corner and surrounded by mountains and empty fields. thats it. what is there to do in paleto bay? everything in paleto can be found in los santos. there is no reason to cross a boring highway to get to a boring ass town that has nothing interesting. and sandy shores is only exciting the first few times until you realize there is nothing unique about it. remember that bs about being treated differently depending where you went, they treated all three protags the same for me.   
los santos itself has certain nice parts but overall the downtown looks the same and is not exiting to look at or to even hang out in. the airport is a big nothing that is basically half the size of los santos. it all fells very generic and not like a gta game at all, if you told me that this was a beta map for the next sleeping dogs or just cause game i would believe it, but Grand theft auto? no way mofo sack. no interiors, no unique cities, boring desert and plains, mountains that take up disk space but dont add fun.  
the map in general is not good to look at while traveling from one corner to the other, its very cluttered. why so many mountains.      
look at the gta 4 map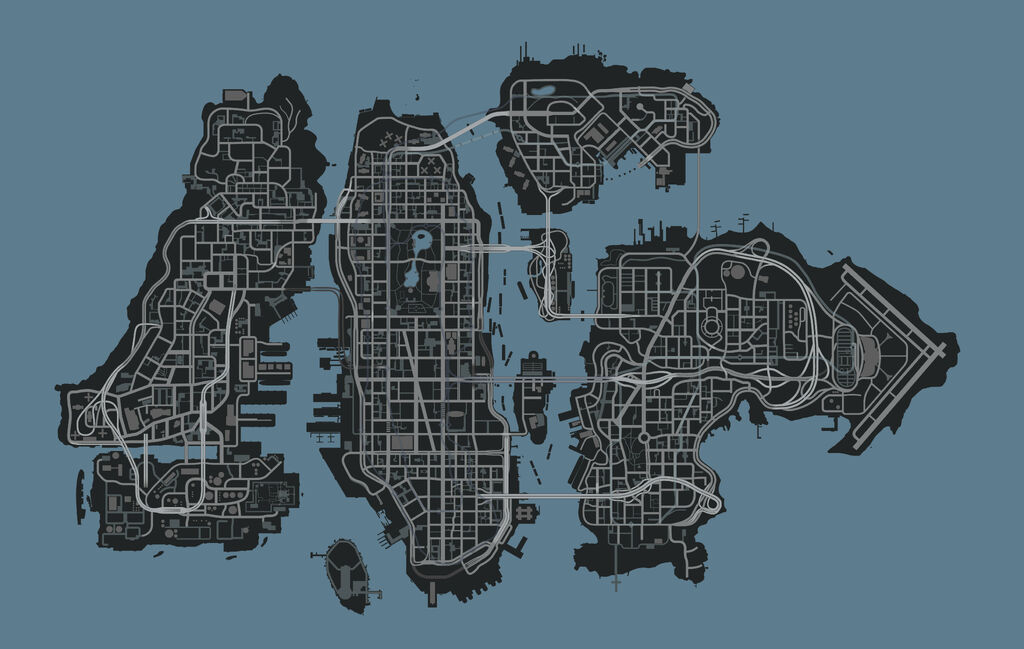 look at san andreas  
now look at gta v. everything is cluttered.  
there are no straight roads, no large forests, no variety. its a cluttered mess of mountains, open areas, copy and paste streets and underwater that no one cared about.      
what we expected
what we got
what we expected
what we got
another thing i would like to add is if you look at gta 4's liberty city and you look at san andreas, there is something on every inch of the island. nothing is left open, san andreas is packed full of variety and the fact that it has only a small amount of empty space makes it feel huge. but if you look at gta v's map. there is so much negative space. weather its from mountains or open plains. there is basically nothing. it does not feel like a gta map. every gta map was full of things exept V
i would like to point out this map made by choco taco. This is what the map could have been. Great layout in the same size