In this topic I will post about what's already known about LCS/VCS.
Topic will be updated as the research is going on.
I understood the SCM format of LCS/VCS SCM and recognized most of the LCS & VCS SCM commands.
I wrote a simple compiler in C++ for SCM in 3 days.
I made a stripped main.scm for LCS and VCS.
Here's how player looks in LCS with my stripped SCM: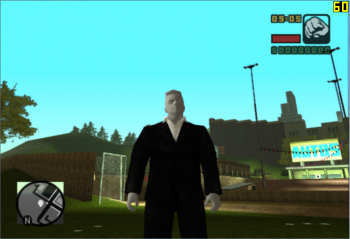 Test of stripped SCM for VCS:
My testing script gets 3D coords of player, converts them to 2D screen coords and displays a text 'M_OVER', which i have edited in english.gxt
CLEO library for LCS/VCS?
That would be a great addition for these games, I think.
It would require learning how to develop for PS2.