»
«
Merryweather Mesa Appreciation Thread!
Started by
Aero Dynamo
,
Feb 18 2014 05:45 AM
272 replies to this topic
Posted 31 December 2016 - 08:35 PM
I feel like Dark Colours work well with it. I gave mine a Matte Grey finish...
---
Posted 03 January 2017 - 05:02 PM
I've had my Mesas for ages. This photo is from 2013/2014 when I used to game with an old friend in a crew. Our colour scheme was yellow - I liked the one on the left but not sure what I was thinking with the one on the right...

 

 

In 2015/2016 the scheme changed to red. The enclosed roof one changed various times and was probably removed and replaced some when in those years too, but the one on the left with the open top always stayed with me and the only thing that changed was the colour. I still have it now, I'll have to take updated pictures at some point but here are some artsy ones from 15/16

 

 

 
Tell a lie. The enclosed roof was the one I kept, not the open top
I've started playing again so I took a picture of my Mesa in the snow!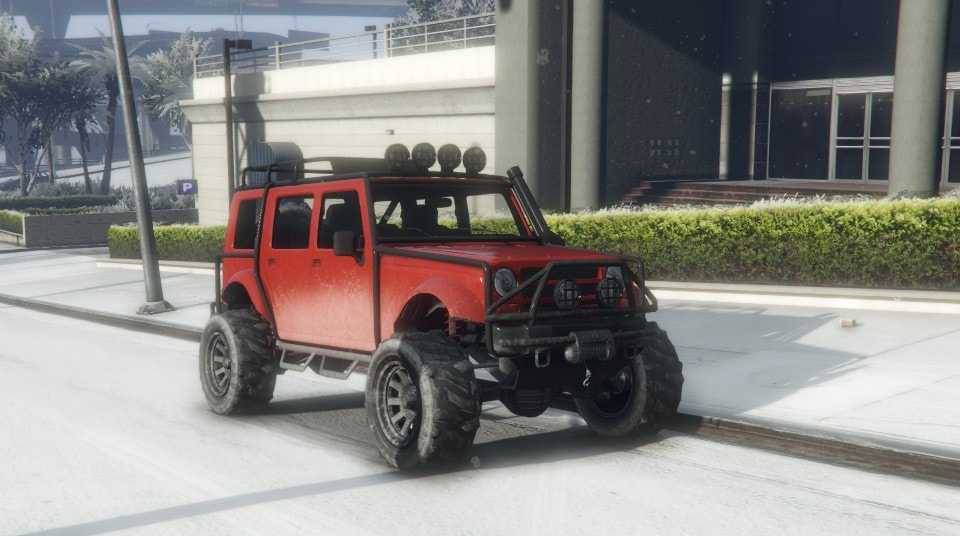 ---
Posted 10 February 2017 - 01:00 PM
Didn't knew the trick to color the original rims via LSC also works with this one (on PC at least). Now I can finally store one.
---
---
1 user(s) are reading this topic
0 members, 1 guests, 0 anonymous users