So i was messin around and was looking for a sentinel cabrio. After a few minutes i found one. Took it to LSC and as i drove up i accodentally hit start and when i backed back to the game i was inside LSC free roaming. I know this isnt new an ive seen pics of cars inside before but it was a first for me so i took some pics.
Heres the best mechanic in LS. Always wondered what he was working on. Turns out its a gas pump nozzle.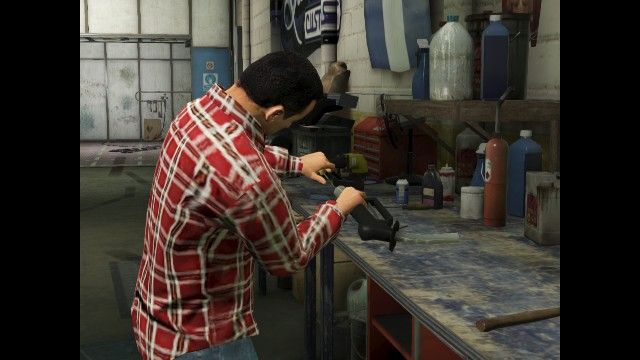 He had an engine block on the table. (Notice the brand of battery next to it)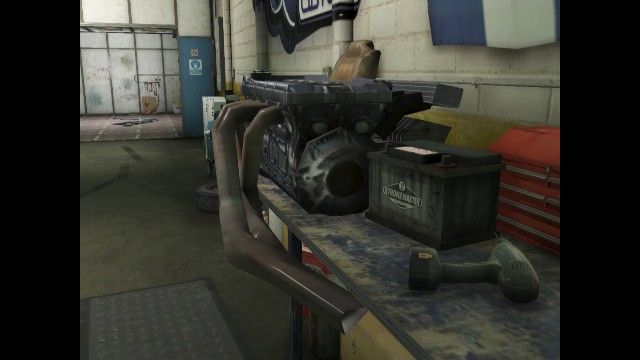 Heres the Sentinel i found. It was about to have to some work done to it then painted but once i got out of the car on that rack i couldnt get back in.
Looks like this Sultan(?) is primed and prepped for paint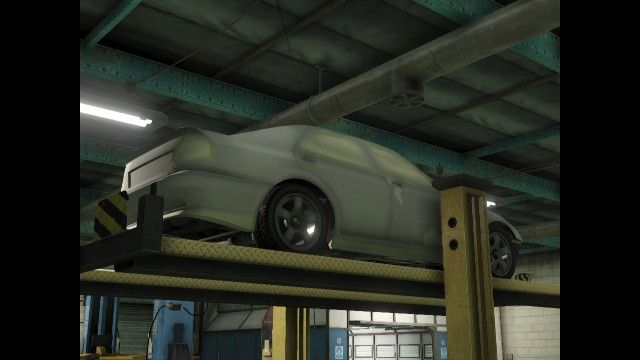 Not sure what he keeps up there. Cant climb the ladder.
And lastly heres one of the photos hanging around the shop.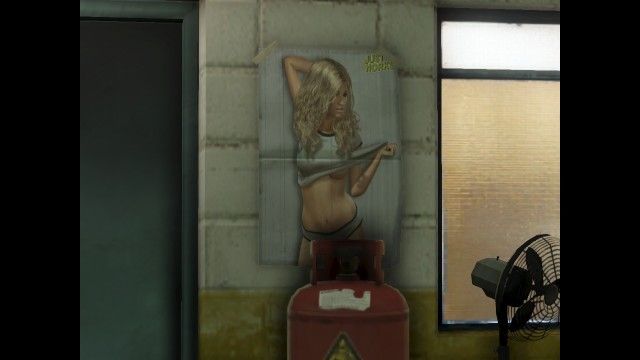 Im going to visit other LSC's to see what they have inside. Im guessing the same stuff just in different places.
Anyway thought it was cool so i decided to share.