Rockstar Games & Rockstar North Presents...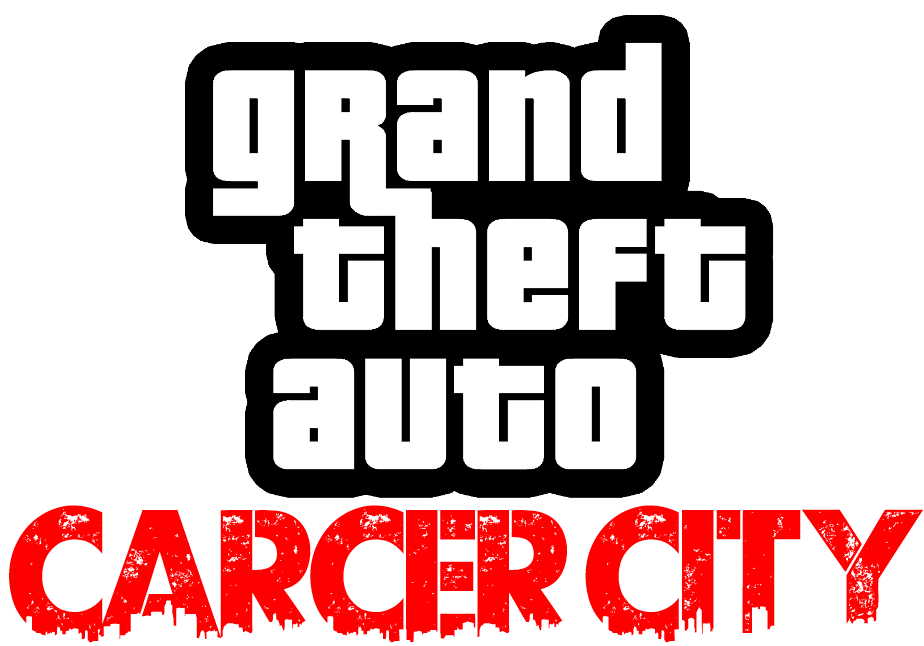 It's 1988, The Crack Epidemic is in full swing, and cities across the United States are in engulfed in crime, drugs, and decay. Liberty City, Vice City, Los Santos, all are in a very bad state. However, none of them come close to the dire state of the cities of America's Rust Belt. One such example of this is Carcer City. Once a promising city, like every other Rust Belt city it fell apart and became a nightmarish hell-hole. Grand Theft Auto: Carcer City will thrust players into the underworld of the Carcer City Metro-Area as Joshua Cash, Ricky Adams and Kasey Martel. Can players make a name for themselves in this nightmare of a city, or will they fade into the dust like everyone else?
SETTING:
Grand Theft Auto: Carcer City takes place in the fictional Carcer City Metro-Area. While not based on any particular Rust Belt city, Carcer City is the perfect caricature of a Rust Belt city. In addition to Carcer City, there is also several other cities and towns that like Carcer, are examples of what the Rust Belt was like in the 80's.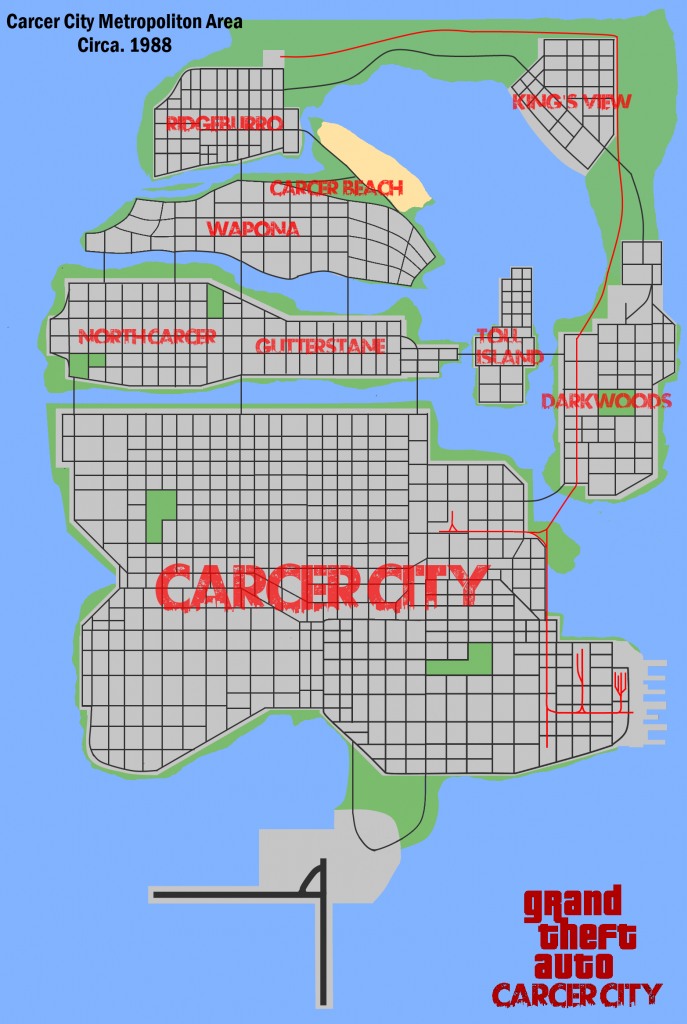 Carcer City: This large city of around 120,000 people was once a thriving industrial city. However, when the Rust Belt cities of America went into decline, Carcer City went down with them. As of 1988, Carcer City has the highest crime rate of any city in the State of Alderney. Drugs, murder, gangs, prostitution, corruption, all of it can be found in Carcer City. However crime and drugs aren't the only thing abundant in this urban nightmare. The loss of manufacturing and factory work has lead to mass poverty, unemployment, and urban decay. Living in Carcer City is like a struggle to survive, every year over hundreds of murders are committed in Carcer City, gangs rage bloody wars against one another, city officials are extremely corrupt. Police brutality, murder, rape, mugging and other crimes are an everyday element for many people in Carcer.
North Carcer and Gutterstane: Not as bad as their neighbor to the south, the cities of North Carcer and Gutterstane are two small sized cities with a serious crime problem. North Carcer was once the place of heavy steel production. However like's neighbor, it's industry came crashing down over a decade ago in the 1970's. Crime spiked up at the beginning of the 80's as mass poverty and unemployment plagued the city. Mass unemployment also plagued neighboring Gutterstane, as most of Gutterstane's population worked at the North Carcer Steel Mills. As the Crack Epidemic and rising crime rates continue to batter these two cities, their police departments continue to break down.
Darkwoods: Once a proud Mill Town, Darkwoods is home to the Darkwoods Penitentiary which houses the Carcer City-Metro Area's convicts. While the Crack Epidemic hasn't hit Darkwoods as hard. Instead a much worse drug than Crack plaguing the streets of Darkwoods, the highly addictive and damaging "Red Joy". The drug's dangerous side effects has lead to the rise of two gangs, the Smileys and the Jokerz' Wild. As these two gangs' bloody war on each other continues, the Darkwoods Police Department has begun to slowly breakdown.
Toll Island: A small island that houses several factories and a few apartment complexes, nothing can really be said other than that it's probably has one of the lower crime rates in the Carcer City Metro-Area.
Wapona and Carcer Beach: Once home to the Carcer City Metro-Area's upper and middle-class citizens, the city of Wapona is dotted with dirty, decaying suburban homes. Many of the once glorious mansions have become abandoned, left to fall apart or be claimed by criminals who use them as fronts for their criminal activities. Wapona is infamous for being home to the Wapona Trinity, an alliance of three German-American crime families who practically control the city. On the northeast lies Carcer Beach, once the go-to place for swimming but is mostly empty even during the summer months.
Ridgeburro: Home to sky-scrapers, high-end malls, historical parks and buildings, as well as the corporate headquarters of the Zaibatsu Corporation. Ridgeburro the only decent city in the Carcer City Metro-Area. However it still has it's fair share of crime.
King's View: At once point, King's View was a thriving fishing town. However pollution from the factories of neighboring Carcer City drove away a good portion of the fish that drove economy and killed off whatever didn't leave. Now the fishing docks stand abandoned, being used by various groups to smuggle in drugs.
PLOT:
PART 1:
The game opens up with a drug deal between the James Family Syndicate and one of Carcer City's gangs, Loz Innocentz. Negotiating the deal is Joshua Cash, one of the mid-ranking members of the James Family and one of the three protagonists. All seems to be going well until the deal is interupted by members of the Red Kings gang who fire at Joshua and the Innocentz. After fleeing the scene, Joshua reports back to the leader of the James Family, Randall James, who is angered at this and orders hitman (and the second protagonist) Kasey Martel to kill off several important members of the Red Kings. Meanwhile on the other side of Carcer City, Ricky Adams has just been released from prison and desperate for work. He finds work via Terrance Haider, an associate of the James Family. Terrance tells Ricky that the James Family is having issues with several local gangs and needs help putting them in their place. Ricky agrees to help and meets up with Joshua, together they raid and destroy one of the Red Kings' drug labs located in abadoned automotive factory.
While the war between the James Family Syndicate and the Red Kings starts off well, things begin to take a turn for the worse when several of Carcer City's other gangs start their own wars against the James Family in hopes of breaking them down. In response to this, Randall has Kasey kill of various unaligned drug dealers in order to make up for any lost territory, while Joshua and Ricky are sent on a variety of tasks such as destroying a shipment of drugs being brought into Carcer City, raiding another Red Kings drug lab, killing high-ranking members and several other extremely dangerous tasks. After Joshua, Ricky and Kasey kill off high-ranking gang members across Carcer City, the gangs of Carcer City submit to the James Family, who have now been established as the dominate power in Carcer City's criminal underworld.
CHARACTERS:
Joshua Cash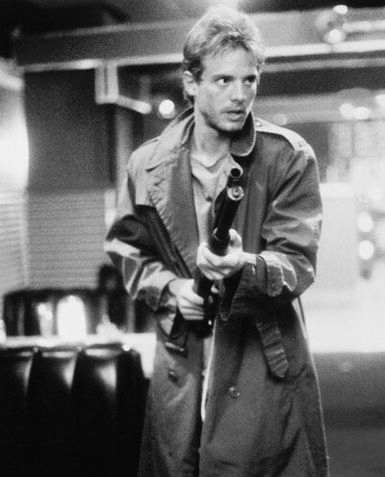 Joshua was born in San Fiero in 1955 and lived their until he moved to Carcer City in his late teens. His descent into a life of crime began in the 1970's when he lost his factory job like many others in Carcer City and other parts of the Rust Belt. Unable to find a job, he began selling cocaine off the streets. He also turned to robbery and extortion when his drug dealing when drug wasn't enough. To add insult to injury he developed an addiction to Cocaine, the very drug he sold. Over the course of the late 70's/early 80's he found himself in much trouble with the law, having at least three possession charges and one DUI. In 1983, Joshua met Kasey Martel, when working under the James brothers. The two first worked together to kill a drug dealer whom had went rogue and have been friends ever since. In 1986 Joshua took his younger cousin, James Earl under his wing whom was tossed out of his parents home. As of 1988, he is still an active criminal, often dealing drugs and is still addicted to Cocaine, often getting high off his own stash which has lead him into getting into a quite bit of trouble. He is voiced by Michael Bein.
Kasey Martel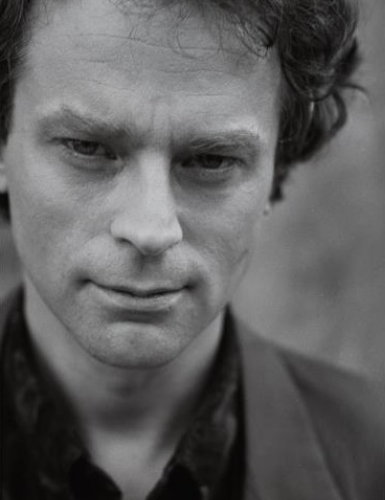 Born, 1946. Kasey was raised in an upper-class middle family in Winchester, New Surrey. Kasey's upbringing was very good, his parents sent him to Bullworth academy, he had many good friends, was very social and  . During the war he saw much bloodshed and carnage, having fought in the Battle of Hue and was there during the Fall of Saigon. His time in Vietnam unlocked a terrible lust to kill that was hidden deep within his mind for years. Upon arriving home he had nowhere left to go, and ended up moving to Carcer City. There he became a hitman for the James Family. Over the years his sanity hasn't gotten any better and is becoming more homicidal with each kill. He is voiced by Brad Dourif.
Ricky Adams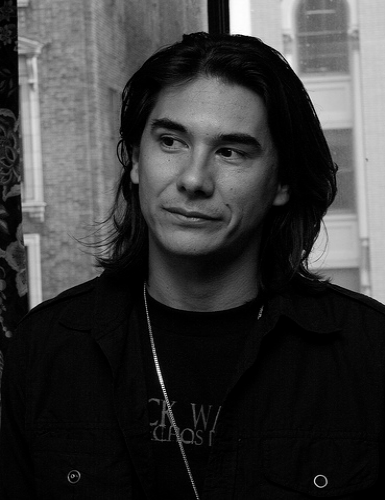 Born, 1951. Ricky gives very few details of his past before he was 16 years old. Of the few details given, he was born and raised on an Indian Reservation (his exact tribe is unknown) somewhere in San Andreas for most of his childhood until moving to Alderney when he was in his teen years. When he turned 16, Ricky was introduced to the world of bikers when he came across The Lost MC. Ricky's life as a biker started when he was in his early 20's and had traveled across the country, running into trouble wherever he went. His misadventures included getting into numerous bar fights in North Yankton, illegal street races against bikers in Vice City, robbing several stores in Liberty City and several run ins with the Carcer City police department. Recently as of 1988, Ricky was released from prison after serving a drug related sentences and has been living in Carcer City since. His years of criminal activity has made him a hardened man. Yet even at 37 he is still an aggressive rebel. He voiced by James Duval.
Randall James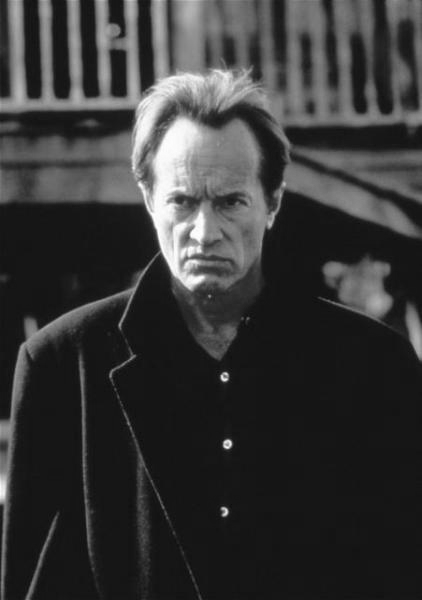 The ruthless, cruel and power hungry leader of the James Family Syndicate. At age 54, Randall is the oldest of the James brothers and is by far the worst. As a child he and his brothers lost their parents to a car accident when he was in his early-twenties and decided to take his brothers in. However when he lost his job he turned to petty theft and drug dealing, eventually starting his own gang that would evolve into the James Family Syndicate. Despite being the evil man he is, he often lays back in the shadows and gets others to do his dirty work. Often he uses fears to control them. However he is unaware within his organization, a plot to over throw him is in the works.  He is the primary antagonist of Grand Theft Auto: Carcer City and  is voiced by Lance Henrikson.
Kenneth James
The middle child of the three James brothers. Kenneth is Randall's second in command and follows his older brother's commands without question. His primary role is to keep members of him and his brothers' organization in line, however he sometimes abuses his power and beats those who've done nothing wrong. Kenneth is a nasty S.O.B., he kills without question when Randall orders it and often shoots or stabs his targets in places where they will bleed out heavily and painfully. He is voiced by Hugo Weaving.
Corey James
The youngest of the James brothers. Corey despises his older brothers and has been planning to oust Randall and Kenneth for years. The only way he knew he could do it was by befriending the likes of Joshua Cash and Kasey Martel. He is voiced by Edward Norton.
Terrance Haider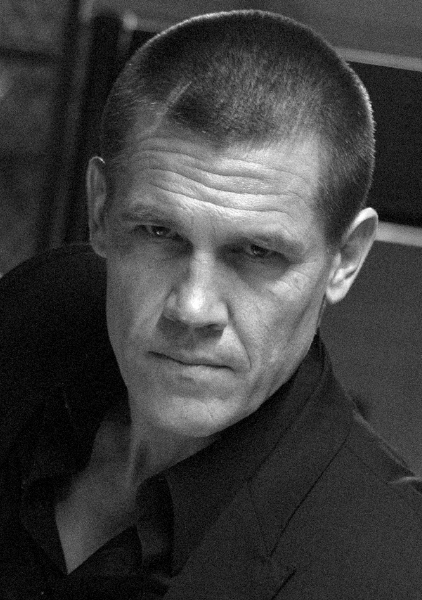 A close associate of the James FamilyTerrance was born to an Austrian father and German mother, both whom fled Europe from the Nazis during World War II. Terrance was abused heavily by his father as a child, while his mother was incredibly overbearing. To escape his hellish home life, Terrance would often runaway from home and hang out with a group of friends. By the time he was 19, he had developed an addiction to Morphine. He moved to Liberty City after his father killed his mother (along with himself). There he became an associate of the James Brothers and the rest is history. He is voiced by Josh Brolin.
GANGS:
Gangs are a serious problem in Carcer City and the cities surrounding it. In Grand Theft Auto: Carcer City, gangs have a major presence across the Carcer City Metro-Area and are not affraid to break into violence against the player or other gangs. Gang members can be seen partaking in drug deals, extortion and a number of other crimes. Players might also stumble upon gangs engaging in gang-warfare.
Carcer City gangs:
James Family Syndicate: A very powerful criminal organization. The James Family Syndicate (or simply the James Family) is lead by the James Brothers; Randall, Corey and Kenneth James. They are notorious for their violence, their strength and their brutality against their enemies and those who get in their way. They are the largest source of drugs in Carcer City, and run a variety of other criminal enterprises which they will do anything to remain dominate in.
Red Kings: One of the largest street gangs Carcer City, the Red Kings are a gang with members from a mix of different backgrounds. They are brutal and control their territory with violence and intimidation, bribing law enforcement officials who enter their territory in order to maintain the status quo. They have an intense rivaly with many of Carcer's other gangs, ruthlessly competing for territorial control. Their activity ranges from drug dealing (mostly Crack) to prostitution to theft. Easily identifiable by their dark-red clothing and their logo, a stylized red K. The Red Kings have expanded outside of Carcer City, having a small presence in Liberty City and Cottonmouth, Florida.
Carcer Nightmare: Second most powerful street gang in Carcer City. They have an intense rivalry with the Red Kings that can be traced back to 1979 when the Saints were first formed. Just as brutal and nasty as their rivals, the Nightmares will do anything to protect their turf and their money. Their main source of income is dealing drugs, specifically Crack and Heroine. Other activities of theirs include prostitution, arms dealing and racketeering. At day they patrol their territories with baseball bats and knives and at night wield Pistols and Shotguns. They wear brown denim jackets with their symbols on them.
Aces N 187s: A powerful street gang from the east side. The Aces are a street gang of drug dealers, thugs, theives and junkies of all backgrounds. They are heavily involved in drug dealing (primarily Crack), and Extortion. They are desperate to protect their territory and profits, often beating lone drug dealers to death if they catch them selling in their turf without paying a tribute. They primarily wear black and white, with playing card imagery on their clothing.
Lucky Clovers: Once one of the most powerful criminal organizations in Carcer City. This Irish-American street gang can trace it's origins back to Prohibition where the various Irish gangs united to combat an increase of law enforcement. The Clovers mostly sell Cocaine, they also have a hand in prostitution and gun gunning. It is rumored that they have connections with the McRearys in Liberty City and various Irish crime families in the Midwest and New England.
The Jury: Spotted walking within the abandoned buildings and alleyways of the Southview and Leewood neighborhoods. The Jury are infamous for their near total silence and of course, their hockey masks. They are often hired by high ranking criminals to intimidate witnesses, guard properties and carry out killings. In exchange they receive money and access to firearms which they mostly sell off for profit but sometimes keep the odd Sawed-Off Shotgun or Machine Pistol. They are usually active during the nighttime.
Dockside Mutantz: Another violent street gang. As their name suggests, they are located in Dockside. While they do sell Heroin and Crack, they mostly just cause chaos and terrorize dock workers.
Los Innocentz: A gang of Latino gangbangers from the East Los Albos neighborhood. Los Innocentz are known to stick in small groups and use numbers to their advantage. They are heavily involved in drugs, extortion, and robbery. Currently, they are at war with the Red Kings and The Jury. Your typical Innocent sports a hoodie or a grey wifebeater covered in Satanic and death-related imagery, fingerless gloves and ripped jeans.
Aryan Resistance: A group of Neo-Nazis and White Supremacists of many backgrounds from White Power Skinheads to racist bikers. Considered worthless trash by all the other gangs in Carcer City. They've have had their asses handed to them by pretty much everyone (and rightfully so). Their only territory is Denton's Junkyard which is run by their leader, Johnathan Denton.
Dragons' Order: When gangs started popping up across Carcer City and terrorizing it, the mostly Chinese and Korean citizens of the China Town district feared that their neighborhood would fall under control under the likes of the Red Kings. To protect their neighborhood, a group of local buisnessmen formed the Dragons' Order to protect their families and businesses. Despite these good intentions, they fell to corruption and had turned into a ruthless group of thugs.
Wardogs: An extremely aggressive gang with a military aesthetic (they seem to really enjoy clothing that comes in camo)  that despite it's small size, is extremely dangerous. The Wardogs are Carcer City's biggest supplier of illegal firearms, running almost every back-alley gun store and partake in arms trafficking which is where most of their money comes from. As expected, they are armed to the teeth and guard their territory equipped with Assault Rifles, Combat Shotguns, and Assault SMGS.
Kelly Street Killerz: Petty thieves and cold-blooded murderers make up this gang. They're heavily involved in robbery and burglary, with most of their stolen property sold and the money spent on drugs. The Kelly Street Killerz are the weakest gang in Carcer City.
North Carcer and Gutterstane gangs:
Warheads MC: Roaming the streets of North Carcer are the Warheads. It is believed that they originated as an offshoot of the Angels of Death founded by rogue Angels members. Drug dealing and gun running are their specialties. However they mostly enjoy terrorizing innocent civilians and antagonizing other gangs. Attacking one Warhead even when they are alone is not advised, as members often carry a Sawed-Off Shotguns on them at all times.
Death Junkies: Young, angry and violent are perfect words to describe this gang of misfits. The Death Junkies are North Carcer's largest street gang with most members being of ages 18-25. The only thing that they get enjoyment out of causing mayhem. Robbery, extortion, and assault dot this gangs' criminal record. Their colors are blue and red.
Pumpkinhedz: These orange clad psychos are a force to be reckoned with. Armed with Micro-SMGs and .45 Pistols, they are a vengeful bunch. Even if the player returns to their turf a day after killing or maiming one of the members, they will hunt the player down ruthlessly.
Gutterstane Posse: Low, bottom of the barrel scum. The Gutterstane Posse is the weakest gang in the Carcer City area and it is often wondered why they have not been wiped out. No other words can really be said about them besides the fact they are a sad joke of a gang.
Darkwoods gangs:
The Smileys: One of Darkwoods' two gangs. A large majority of The Smileys are addicted to the drug "Red Joy", which is endmic to Darkwoods. Their use of the drug has had incredibly nasty side effects, with most of their members becoming psychotic. Inactive during daylight hours, Smileys will often come out at sunset and roam Darkwoods throughout the night. They are very easy to spot, often wearing masks of yellow smiley faces or having smiley faces painted on them.
Joker'z Wild: The Joker'z Wild are an insane bunch being possibly worse than The Smileys. The two gangs are amidst a brutal gang war that originally started off over who would control the sales of "Red Joy". Like their enemies, they became addicted to the stuff and became psychotic. They often wear crude, clown-like face paint and wear navy-blue jumpsuits. They are easily provoked, and attacking will lead to them to extreme retaliation with Jokerz pursuing the player, shouting nonsensical and sometimes disturbing remarks.
Wapona gangs:
Schaffer Family: Part of the Wapona Trinity, the Schaffer Family is the most powerful crime-family in the Trinity and hold a leash over the other two. They are extremely powerful and practically run Wapona, having connections in the Wapona Police Department and the City Council. They are notorious for their brutality towards their enemies and extremely violent punishment for those who cross them or even look at them the wrong way while snitches are killed in the most gruesome ways imaginable. They control almost all of the drug-trade in Wapona.
Weiss Family: Second most powerful family in the Trinity. The Weiss Family have a bitter hatred for the Schaffers and are only allied with them out of fear of their brutality, not to mention that being allied with them means being guaranteed protection. The Weiss mainly gain revenue from their extortion and racketeering operations. However most of their money is wasted by high-ranking members, who often use their money to buy expensive cars and fuel their drug addictions.
Baum Family: The weakest of the Trinity. The Baum Family are some of the most sick and deprived criminals in Wapona, even the Schaffers are disgusted by them. Relying on the other two families to protect them, the Baums only source of income is through the filming and distribution of various illegal forms of pornography as well as snuff films. It's very hard to find their members walking the streets.
Vercotti Family: Chased out of Liberty City after a botched war against the Ancelottis. The Vercotti Family tries to mind their own business and avoid confrontation with the Wapona Trinity. Their leader is Dani Vercotti.
GAMEPLAY & FEATURES:
Cellphone & Pager: Due to the 1980's setting, the player's cell phone is limited to making and receiving calls only. To make a call, the player would dial a number manually or use the speed dial option to call a certain character. The cellphone in the game is based on the Motorola DynaTac. The player receives notifications related to the game via pager.
Drugs: Drugs play a huge part in Grand Theft Auto: Carcer City and includes a few features related to drugs. One of them is a new drug-dealing feature. Players can initiate a deal when a random pedestrian asks for a certain kind of drug. The player presses the interact button when asked the question and the deal is initiated. Players can purchase drugs off pedestrians by pressing the interact button when offered drugs by said pedestrian. Sometimes when selling drugs to a pedestrian, it turns out that pedestrian is an undercover cop and is given a two-star wanted level. If the police see the player partaking in selling or purchasing drugs, they will be given a two-star wanted level instantly as well.
The player can participate in drug trafficking and bring drugs into Carcer City via minigame. This involves driving a boat out to the middle waters off Carcer City and meeting a contact. Once the contact, the player is given the drugs and must transport them to a specific location. However, the DEA will go after the player and attempt to kill them or destroy their boat. There is an option to bring along a hired gun to help fight off the DEA or the player can assign the hired gun to drive the boat while the player fends of the DEA with a weapon of their choice. Players may also purchase properties that can be turned into drug labs and drug dens. At first they will be undefended and only make a small amount of profit, however as time goes on the they will make much more money, drug labs will produce more product to be sold onto the streets via dealers they can hire, and the player can hire protection. Occasionally, one of the player's dealers might keep revenue for themselves and require a good intimidation.
Drug Wars have returned from Ballad of Gay Tony and Chinatown Wars, this time having been expanded. In addition to Hijack, Convoy, Stickup, and Stash, there is now Lab Crashing and Lab Defense. Lab Crashing is where players are tasked to destroy a gang's drug lab, while Lab Defense is where the player must defend their own drug labs.
Then there is, of course, the option to use drugs. Drugs can have a variety of effects on the players. For example, using Marijuana will slightly blur the screen and make the game slow-down for a certain period of time. If the player is spotted using by the police, they will gain a two-star wanted level. Drugs for purchase, sale, and use include: Crack, Cocaine, Heroin, Marijuana, LSD/Acid,Prescription Pills.
Prostitution: Players can purchase properties that can be turned into brothels and hire prostitutes. At first, brothels will start off as undefended, and will sometimes be tasked to defend it. Eventually, as the player gains more revenue from their brothels, they have the option to hire goons to protect their brothels and will have the option to send prostitutes onto the streets for additional revenue. Now of course, the more money the player makes, the more attention they'll receive from law enforcement who will sometimes set up sting operations and raid the player's brothels.
Extortion: Dotted across the map are various small businesses that are defenseless. The player can take advantage of these businesses and extort them for money. Initiating extortion is simple as the players walking into a convince store and demand the owner that they pay protection money to the player on regular basis. If they don't agree to the player's demands, the player must smash up the store until the owner caves-in and agrees. Sometimes, a store the player is protecting will come under attack by someone else who wants the owner to pay protection money, and sometimes they will have to stop a robbery. If the player has enough cash, they can hire some goons to do the dirty work for them.
Kidnapping: Once in a while the player will receive a phone call from a client asking for someone to be kidnapped. If the player accepts this phone call, they are given a target to kidnap. Upon kidnapping the person they are given a three-star wanted level and must evade police before they are required to being their victim to their destination. Sometimes the target will be guarded and the player must take out the target's protection.
Robbery: There are 30 different in-game houses the player can rob. The player must sneak and quietly as they steal. If the player is caught they will gain a two-star wanted level. Convince stores, gas stations and fast-food restaurants can be robbed. Robbing these places is different from robbing houses. To rob these places, the player must walk up to a cashier and point a gun at them. While aiming a gun at the cashier, the player can say one of three things to the cashier. First, the player can threaten the cashier and say "Give the me the cash or I'll blow your f*cking head off" or something along the lines of that. The second thing can say is a more positive comment, something along the lines of "Please give the cash and nobody will get hurt". The third is a more neutral saying like "I need money, so give me all you got". After the player gets their cash, the player will receive a two star wanted level. Warehouses and storage units can be robbed too. Robbing warehouses is similar to houses. The player will need to steal merchandise from the said warehouse, which will often be guarded by Patrol Investment Group. The player will then have to bring merchandise into the back of a Boxville and drive off with the merchandise. However if the player is caught they gain a two-star wanted level.
WEAPONS:
Grand Theft Auto: Carcer City includes a large variety of weapons. Melee weapons are split into two categories between Cutting and Blunt Force weapons as well as a new Non-Lethal category. While weapon customization is gone, each protagonist gets four exclusive weapons unique to them. Weapons can be purchased through a variety of means. These include back alley shops, legal gun shops, and street-corner gun dealers. The difference between these three is that each sells certain weapon only with street-corner dealers selling weak weapons, legal gun shops selling intermediate weapons and more high powered weapons being sold at back-alley shops. Players also have the option to sell weapons and ammunition for a little extra cash.
The player may also preform executions using the large variety of weapons at their disposal. Melee weapons (both kinds) are used for stealth based executions that involve sneaking behind someone similar to Manhunt. Executions using firearms are preformed when the player gets extremely close an NPC while moving towards them and pressing the fire button like in Red Dead Redemption. Heavy and Non-Lethal weapons cannot be used to preform executions. 
VEHICLES:
Vehicle customization has been mostly removed, due to it not fitting in with the story and settin but players can still chose the colors of their cars at Pay 'n' Spray. In addition to being stolen, payers can purchase cars through newspaper ads.  The player can also take stolen cars and being them to chop shops were they are dissembled and have their parts sold. The amount of money the player makes from selling their vehicles to a chop shop depends on what car it is and it's condition, for example, more rare and high quality cars will get the player more money well more common and low quality cars generate less money.
SPORTS CARS:
MUSCLE CARS:
TWO-DOORS AND COUPES:
FOUR-DOORS AND SEDANS:
SUVs, VANS AND PICK-UP TRUCKS
COMMERCIAL AND INDUSTIRAL:
EMERGENCY SERVICES:
MOTORCYCLES:
PUBLIC SERVICE:
BOATS:
Dinghy
Jetmax
Marquis
Reefer
Speedo
Squalo
Tropic
Tug Boat
AIRCRAFT:
Dodo
Maverick