Creating matches is fun if you pick the right locale and design it to be exciting. Me (psn VxAxDxExR) and ActualOverlord make maps and play a lot of other people's too. I can name two that OTHERS have made and I enjoyed: PLAYBOY MANSION OF DEATH (a deathmatch map that a lot of people have been playing and tinkering by adding variations. Then there's 4 Way Madness, a race that plots a massive jump block in the center of four blocks in the middle of the city, which is good for any size lobby, but in a fuller sized room there can be some epic moments in this finely crafted arena. There are plenty of maps that get a lot of attention too, just look at the R* social club info.
So to get to the point R* what is the specific criteria to get a map verified?
There are times played, Likes, Like %, Dislikes, Bookmarks and so on, but out of all the creations the ones that got verified don't look like they provide any guide what to focus on. Is there is no definitive answer? Please feel free to leave any details if you like on this subject.
In addition, any players that would like to leave information about any created concept maps, please feel free.
for example:
Zombies in Los Santos
Room size 3-16
Forced + pickup
start weapon unarmed
Info:
Between the stabbing and burning of the people in this room, there is a point. Don't get murdered by the people who are about to feel what its like to be a Zombie in Los Santos. Make it to the low-roof bunker which carries the rooms major arsenal and then shoot as many zombies as you can before you get overtaken.
also leave pictures of Los Santos if you like
                          "MOST WANTED"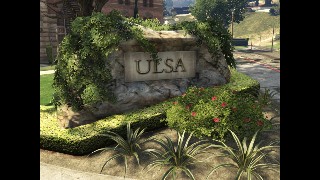 VxAxDxExR