GRAND THEFT AUTO V ROLEPLAY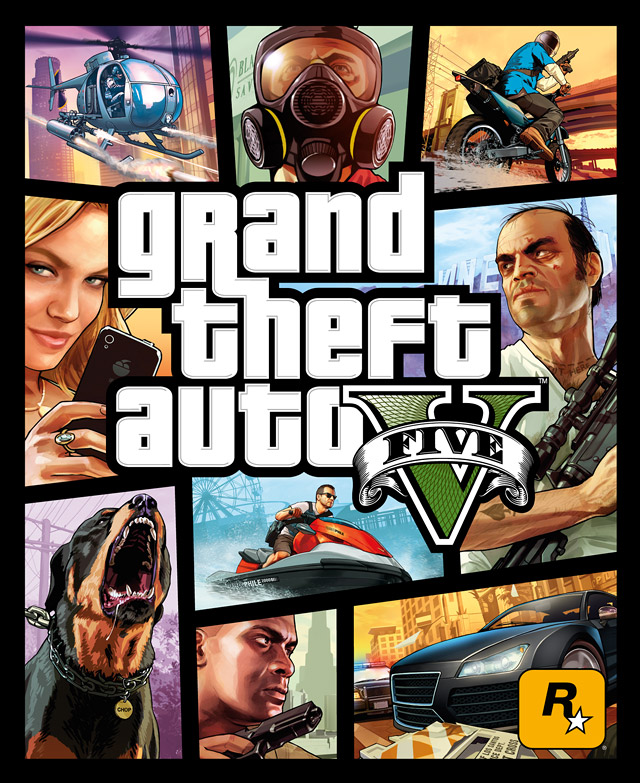 THE RULES WILL BE UPDATED CONSTANTLY BE SURE TO CHECK BACK ALSO BE SURE TO READ THIS WHOLE POST BEFORE POSTING ASKING A QUESTION OR SENDING A FRIEND REQUEST TO ME!
I wish to start a roleplaying group that likes to take things seriously but also still fool around a bit my PSN is Ultimateninja111 add me as a friend if you wish to join im going to explain the rules now alright however due to limited space on my friends list i have made this crew instead you can either friend me or join on the social club to sign up however it is recommended you use the social club or both to sign up.
IF YOU SEND A FRIEND REQUEST IT MUST HAVE A MESSAGE/EXPLANATION ON IT OR IT WILL BE REJECTED!
http://socialclub.ro...evens_roleplays
General Rules (Revised)
1.NO RANDOM DEATH MATCHING (Unless just dicking around out of bordem or cause there's barely any players present but if the case is the former don't bother the people who are actually roleplaying.)
2.NO F*CKING TANKS tank kiddies not allowed unless your military personnel in which case ABUSE IT AND YOU WILL BE KICKED .
3.NO HARSH OR OFFENSIVE LAUNGUAGE (Unless of course roleplaying)
4.NO ASS PULLING (Example:A Gangster from the hood pulls out a rocket-launcher)
5.NO STICKY BOMBS Sticky bombs are banned from all sessions these cheap f*ckers are ridiculously overpowered and just a useless pain in the a**. (Unless in a role-play situtation like blowing a bank vault open0
6.NO DESTROYING PERSONAL VEHICLES unless by accident otherwise this is not allowed.
7.(PlaceHolder)
8.(PlaceHolder)
9.(PlaceHolder)
10.(PlaceHolder)
there are also jobs and many other things ill list more as i think of them but currently theres the following (You are allowed to change jobs anytime or as many times as you want and are also still free to stick with a single job.)
LEGAL JOBS
Mayor
U.S. Marshal
Police Chief
Assistant Chief
Bureau Of Narcotics Head
Bureau Of Narcotics Agent
Narcotics Officers
Detectives
Police Officers  
FireChief
Fire Fighters
LifeGuards 
Head of FIB
FIB Agents
General
Sergeant
Military Soldiers
Sheriff
Deputies
Park Rangers
Paramedics
Bodyguards
Store Clerks
Store Managers
Truckers
Vendor
Security Guards
Taxi Driver
Limo Driver
Bus Driver
Bounty Hunter
Pilot
ILLEGAL JOBS
Drug Dealer
Car Jacker
Hitman
Thief
Gangster
Mafia
Drag Racer
Getaway Driver
Crooked Cop
Vigilante
(and many more jobs i won't bother listing here but you can be whatever you want.)
I will add more as they are suggested or i think of.
if you have multiple characters they are each their own thing and have their own backstory and also occupation.
If you have any suggestions please let me know  
PS:when you friend me on PSN to join please state your forum name in the request so i know who you are.
I will be appointing session moderators as time goes on because obviously i will sometimes be busy or not always be around to enforce the rules.
Various Rules
Arrest Rules:
If you kill a player with a nightstick or by pistol whipping them it counts as a arrest as well as using your fists killing a player with a nonlethal weapon or method as a police officer counts as a arrest once arrested you must enter the back of the officer's cruiser and be taken back to the station and your vehicle will be towed however since we have no access to a tow truck the arrested player must unlock their doors so the officer can drive his/her car to the impound lot.
Death Rules:
you never truly "die" as hospitals in the GTA world seem to be able to treat any injury if you are "killed" and if you have a job you will be off duty for a entire ingame day or perhaps multiple depending on the injuries severity and as is stated above being killed by a baseball bat a nightstick melee or any other usually nonlethal weapon counts as a knockout and not a hospital day.
Leader Rules:
if your character's position is the leader of a group due to the somewhat limited nature of the game if you are for example police chief or head of FIB or even a general you basically just have the ability to tell the lower ranking members of said group what to do thats really the only special function it grants you you still perform the same duties as a regular cop or soldier or agent.
Wanted Rules:
I figured may as well explain how the wanted system works once you have committed a crime and the police are aware they will attempt to arrest you on sight from then on and until you are they will always try to on sight to remedy this you may wear glasses a hat or a new set of clothing even a mask to get them off your trail.
How the Mayor Works:
The mayor is well obviously the mayor of the town he/she has the ability to instate new laws and other such things and even give criminals pardons he/she may also hire bodyguards or police officers to guard him/her from danger.
Rules on Comedy and unusual things:
Jokes and tomfoolery are allowed hell i'd even smile at a alien character infact more things funny and unusual like that would be great!
Great Immersion Methods:
Turn your radar off as well as player displays for full immersion however at the very least keep your radar on but turn off player display so you don't know where other players are at all times.
Warrants:
Officers may request warrants such as search warrants or arrest warrants the mayor has to approve these warrants before they are valid (however if the mayor is not available the police chief can approve them) if you have a arrest warrant for someone you may arrest them on sight if a officer has a search warrant and comes knocking at your apartment door/buzzing you can either let them in or make a run for it by bolting to the garage and driving away.
I am able to host sessions EVERY NIGHT at 11:00 PM EST Warning may sometimes be delayed to 12:00 PM/Midnight due to circumstances.
NOTES!
1.Cop horns being blared should be responded to the same as if police sirens were blaring.
2.Officers are allowed to kill you if you have a weapon in hand be sure to put it away or drop it so they don't kill you.
THE RECOMMENDED POLICE UNIFORM FOR MALES
A Black track jacket with the POLICE Logo *the logo for the crew steven's roleplays* on the back
a black workshirt
Black Work Pants or Suit Pants
Black Sports Shoes
A black military hat (optional)
THE RECOMMENDED POLICE UNIFORM FOR FEMALES
Black military cap
Black workshirt (logo optional)
black suit pants
black Shoes (Any Kind)
RECOMMENDED UNIFORM FOR FIB AGENTS
a suit thats it just a suit preferably black with shades to match.
RECOMENDED CLOTHING FOR NARCOTICS Officers
plain clothing.
RECOMENDED PAINT JOB FOR UNDERCOVER VEHICLES
All black with black on yellow license plates black on yellow license plates are to signify law enforcement officers when undercover.
ROLEPLAY MODERATORS
These users have the same authority and responsibility as I do as the leader of this group they are to follow and enforce the rules at all times (Exceptions can be made just not ALL the time)
BaconBits153 (Bones153)
Heliosync
OUR WIKI
http://grand-theft-auto-roleplaying.wikia.com/wiki/Grand_Theft_Auto_Roleplaying_Wiki
_____________________________
RED DEAD REDEMPTION ROLEPLAY
1.NO RANDOM DEATH MATCHING (Unless just dicking around out of bordem or cause there's barely any players present but if the case is the former don't bother the people who are actually roleplaying.)
Jobs
Mayor
BOI Agent
Soldier
U.S. Marshal
Sheriff
Sheriff
Lawman
Bounty Hunter
Stagecoach Driver
(Many others I won't bother listing here but you can pretty be whatever you want.)