As you might tell, I am a big car guy. I am a mechanical pipe and equip designer at my job and have always been interested in all things mechanical.
I love cars, at 31 y.o. I have owned over 25 cars. My dad retired from Chrysler so we had a family discount with them, and my dad is a car nut too, so yeah...
Here are some of my old cars, i regret not having taken pictures of all of them.
before i owned this, my first car when i was still not technically legal to drive, at 15 was a black dodge neon. then this 96 sebring lx v6
at the same time i also had a 95 5.0 conv. mustang, my friend was driving it that day and came to visit me. you can see the sebring behind it
i also had a bloop ride, 87 toyota tercel tr5 hatchback we cut the springs out of and spraypainted. unnest car i ever owned, never serious, always fun, it was dubbed "The Titty Bouncer"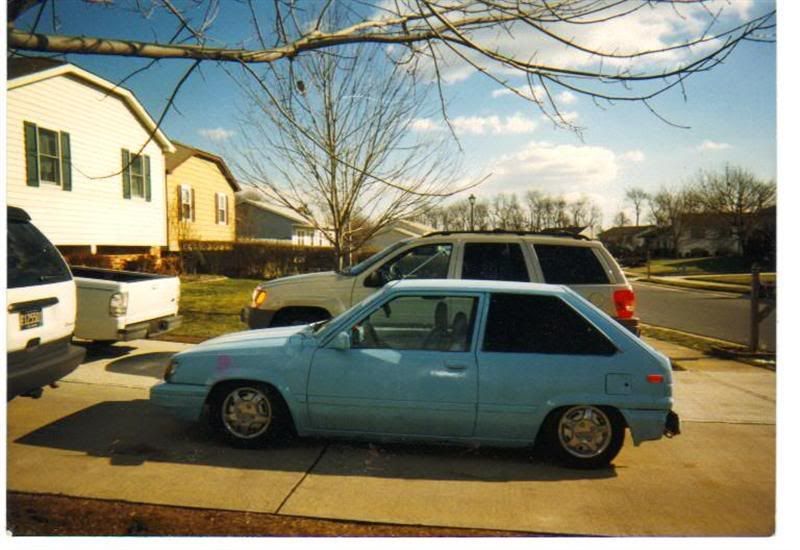 shortly after i had a 1999 jeep grand cherokee
after that i traded it in for a 2000 grand cherokee with leather and a v8. this was one of my nicest cars i ever had. 20" rims (this was in 2000, NO ONE ha 20's then, they were over 3.5k), 10k in sound system, tv', playstation, color matched custom interior, SOO Much work done, TASTEFULLY.
enkie milano series enzos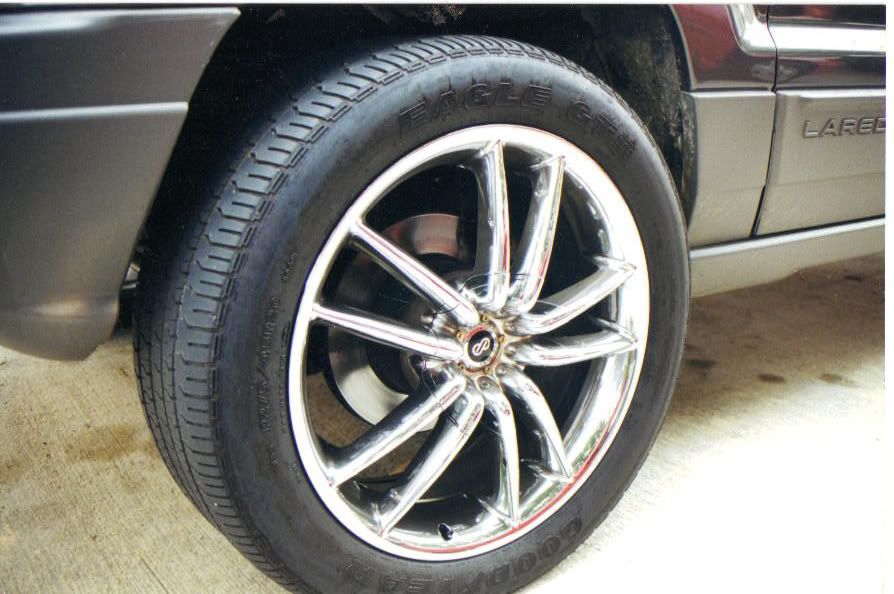 along with those i had other cars, 98 ford ranger crew cab in black, 87 rx-7 in blue, and a quite a few others.
THENNNN i had a wife and a kid, and had to buy a house. so i got rid of the jeep and bought a caddillac, my memory fails me if i had a car between the 2.
v8 northstar, super great car, this started my love affair with cadillacs.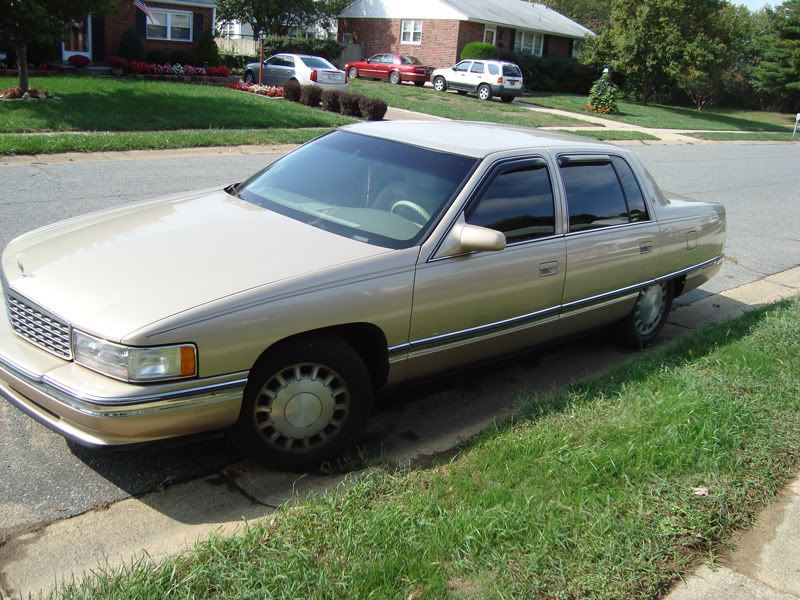 you can see my 99 chrsyler concorde and my wifes 2006 honda pilot in this pic
now i drive the cadillac and sometimes my mercedes, which ill post a pic of tomorrow.
that said, if you guys ever have a car question please do ask. all the cars above NEVER went to any shop, I do all the work myself. just 2 nights ago, at 7pm, in my 30 degree garage, i did a oil change, brakes, and fixed the headlights on my wifes pilot...it has 200k miles on it now.