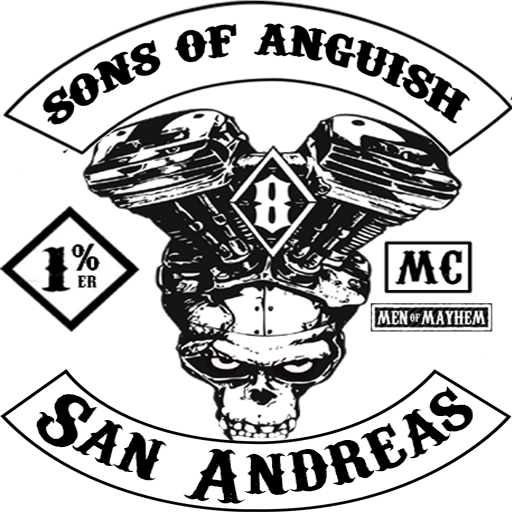 We are an XBOX 360 Only Crew
Any Questions can be answered by the following people below.
if you would like to join please message one of the following people.
GT: BestBlackGhost
GT: Hostogly
GT: TSC Fatalwave
Founded 12/14/2013
President - BestBlackGhost
Club House Location: Pibwasser County Bar
- We use a traditional MC hierarchy
- Brand New Crew
- Were currently have open recruitment to find respectable members to join us
- Also looking for Active Members
- 6 LT Spots are currently open.
- we don't have a strict dress code but you must have the logo
Rankings
Leader - President
Commissioner - Vice President, Treasurer, Secretary, Sergeant at Arms
Lieutenants - Road Captain & Life Members
Representatives - Full Patch Member
Muscle - Prospect
Club Rules
1. Motorcycle should be main mode of transport when within the crew
2. No killing other crew members
3. Must have SAMC as active
4. No disrespecting other members.
5. Listen to Higher ranking members.