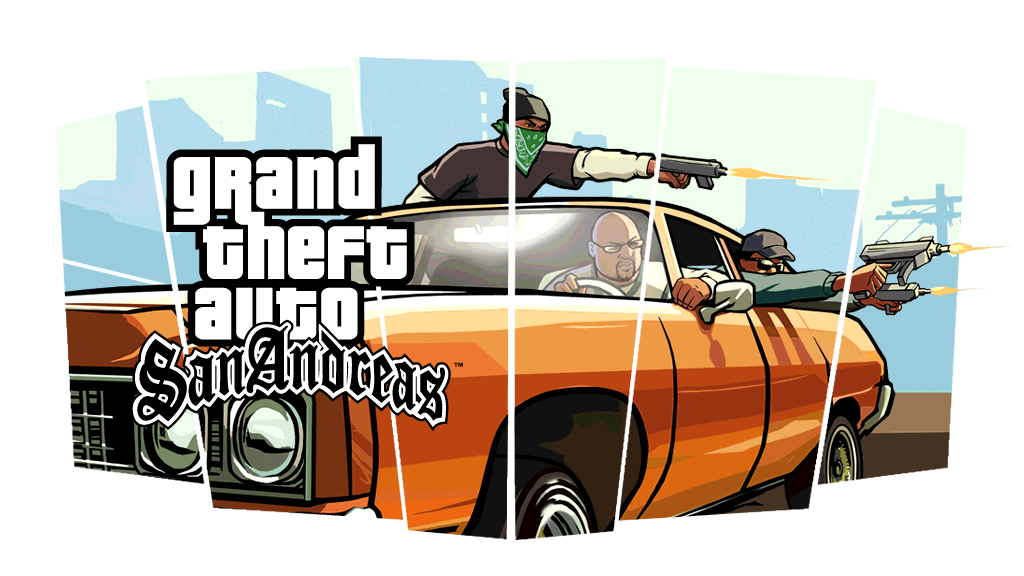 Grand Theft Auto: San Andreas Mobile was released 11th December 2013, and I want to thanks both Rockstar and War Drum Studios for port of one of the best game in GTA saga. GTA: San Andreas Mobile still use known RenderWare engine, and we hope that our modding tools can be used for modding.
Modding
Any modifications should go in "/internal SD/Android/data/com.rockstargames.gtasa/files" and under no circumstances you should delete or modify OBB files from Android/obb.
Audio
ALL Radio is now 22.05Khz MONO, some tracks even have conversion stutter, zipped inside .osw files, which are easily opened in WinRAR. There's a idx file besides every audio archive, which lists all the files, and possibly some stuff about every file. They've just exported the PC audio with SAAT and then converted from that. 
Removed songs: 
PLAYBACK FM
"Critical Beatdown"

K-DST
"Running Down A Dream"
"Woman To Woman"

Bounce FM
"You Dropped A Bomb On Me"
"Yum Yum"
"Running Away"

Radio Los Santos
"I Don't Give A f*ck"
"Express Yourself"

Radio X
"Killing in the Name of"
"Hellraiser"

K-Jah West
"Ring My Bell"
"Don't Let It Go To Your Head"

Master Sounds 98.3
"Express Yourself"
"Rock Creek Park"
"Grunt"
"Soul Power '74"
"The Payback"
Fix for crappy audio quality with restored songs
 - by nick7
Download SA PC Radio conversion mod - torrent
Download SA PC Radio conversion mod - parts
Models and textures
DFF models are a bit different than PC version, and cannot be opened by 3D Max or Zmodeler. PC DFF's can be used on mobile version, so car mods will work without problems.
Texture format (.pvr, .tmb, .toc) are very similar like in Vice City with some differences. TXDF*cker update allow to open/edit textures.   
Fix for pixelated textures on Mali devices
        Extract two .obb to Android/data/com.rockstargames.gtasa/files/. Go to texdb folder, remove all files in subdirectories with
etc
name and change name
dxt
to
etc
. 
Download latest TXDf*cker:
Night x32
|
Night x64