Hi,
In GTA 4 I have replaced the FIB agents with NOOSE officers and gave them a FBI SWAT skin I downloaded.

Now the problem is that for some reason the model looks really bad, like a LOD model. Only when I get really close (like 1 meter) then the model loads like it should, untill I back off again. This really bugs me offcoarse.

I have already replaced all FIB stats with those from the NOOSE in the data files, with no luck as well as simply copying the original NOOSE skins over to the FIB, also no luck, so its not texture related (you never know :S)
Also, the NOOSE officers themselves, which also have a modified NYPD ESU skin, don't bug at all, they appear as supposed to.
This is how it should appear and like it does (from very close.)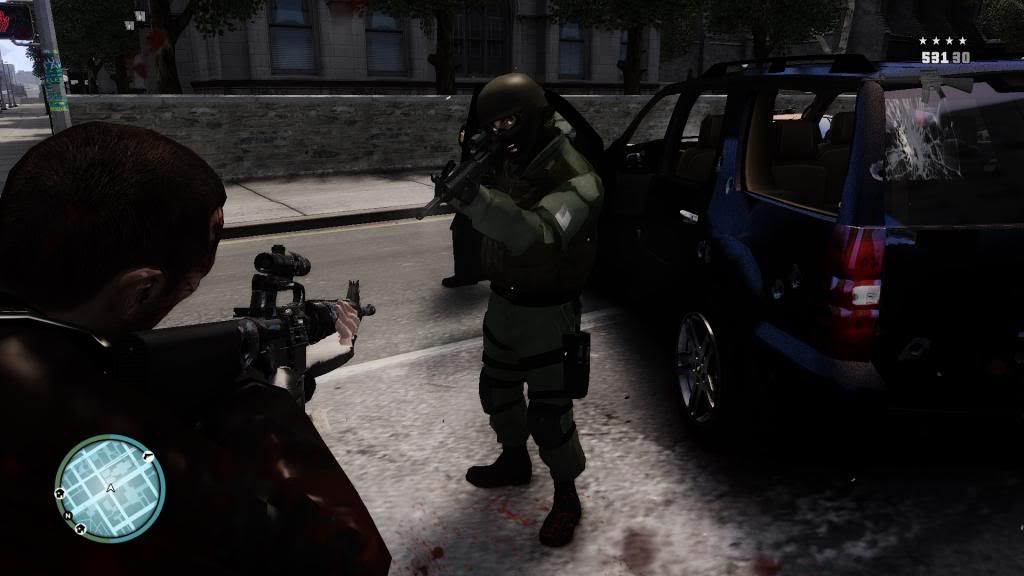 And this is the model as it appears when I am backed off to far away.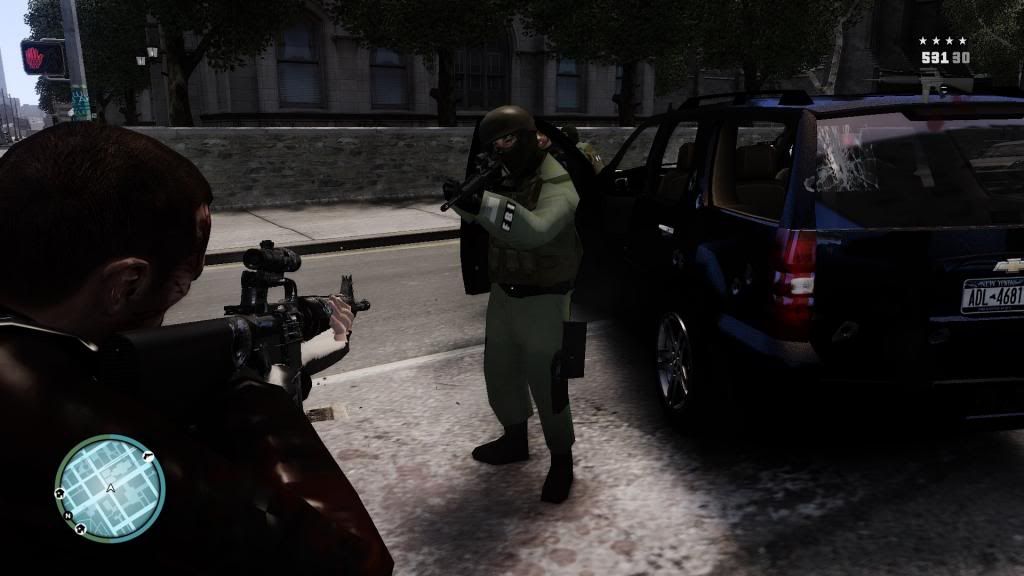 As you can see the texture is messed up, his knee patches are missing as well as his belt and the model is really low quality.
The NOOSE model however doesn't bug at all. Only differnence is FBI always wear balaclavas while ESU never does which is model related, but I don't see that as a problem.
NOOSE appear correctly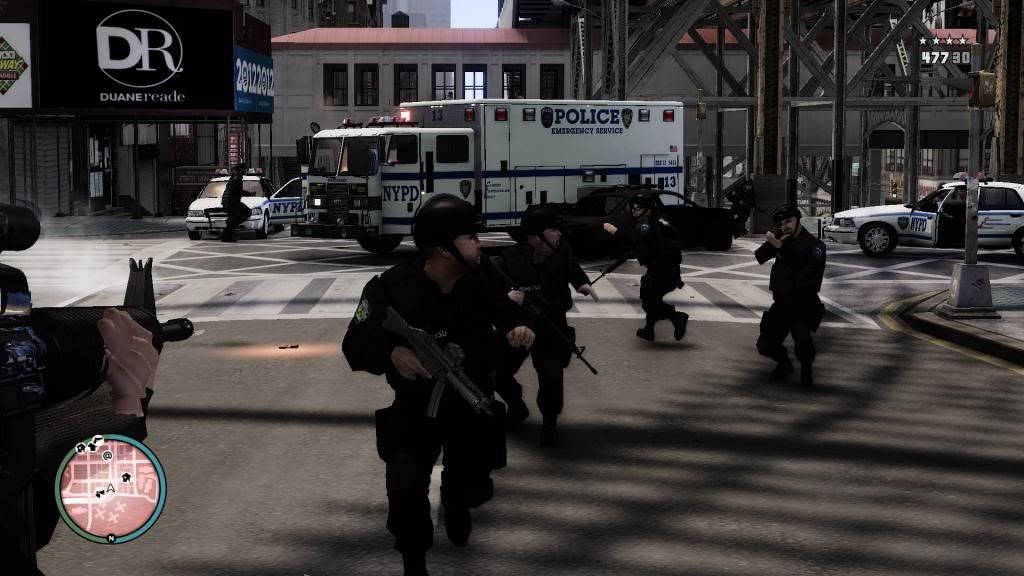 If anyone knows what this could be related to, I would be really thankful, it would help me out big time. I posted this here because it is the model that is bugged.