Multi-National United is a crew of skilled and mature members dedicated to adding a little extra to the sometimes stale environment of the Rockstar universe. We're always looking for like-minded recruits to expand our operations, but please know that we require our members to be 18+. Because of our age restriction and high standards we do not recruit in game.
MNU's primary goal is the fulfilment of contracts given to us by trusted clients. These contracts involve: assassinations, combat engagements and protection contracts. We work with credible sources and high profile organizations. Our clients remain anonymous unless otherwise requested.
For more information on Multi-National United check out the links below.
Recruitment Status: OPEN
MNU's Territory:
Controlled Territory
Pillbox Hill
Port of South Los Santos (west)
MNU Hangar - Los Santos International Airport
Allied Territory
Little Seoul - Sun Xi Triads
Paleto Bay - Sun Xi Triads
Grapeseed - Sun Xi Triads
Sandy Shores - Sun Xi Triads
East Vinewood - Sun Xi Triads
Port of South Los Santos (east) - The Legion
Los Santos International Airport - The Legion
Humane Labs - The Legion
___________________________________________
Board of Directors
Director - Operations - theKINGofLIMBSx
Responsible for the organization's day-to-day operations. Oversees all other Director positions. Has the ability to make and veto decisions based on what's best for MNU.
Director - Business Development - XBlackJackalX
Responsible for acquiring and maintaining contracts. Deals directly with MNU's clients covering any client's concerns. Authority to act on behalf of MNU while dealing with existing and potential clients.
Director - Recruitment - LANDO KILLER23 - Hitman1104
Responsible for bringing in new recruits, sending out recruitment messages and meeting with applicants. Given authority to recruit members into MNU.
Director - Allied Affairs - empty
Responsible for dealing with all of MNU's allies, dealing with alliance requests and searching for potential allies. Given authority to represent MNU while dealing with other crews.
Director - Media and Propaganda - empty
Responsible for handling MNU's Youtube page, working on videos related to the crew, and working on any graphics.
Advisory Council
While not holding an official Director position within MNU, Advisory Council members are personnel who have proven themselves loyal to MNU and it's vision and who's contributions have benefited the crew.
SUPERFLY831
Stubesteak
___________________________________________
Equipment used by MNU Contractors
Combat Pistol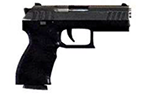 All MNU's field agents are equipped with standard issue handguns.
SMG

On-site PMCs are assigned with standard issue sub-machine guns.
Carbine Rifle

MNU's PMCs are equipped with special issue Carbine Rifles while in the field.
Pump Shotgun

Available to PMCs during field operations for close quarter environments.
Sniper Rifle

MNUs specially trained Recon teams are equipped with long range sniper rifles.
All MNU personnel are required to familiarize themselves with these weapons.
Highly modified Benefactor Dubstas are the choice vehicle of MNU due to their reliability and durability in the field.
Übermacht Oracles are used as executive vehicles and play a role in escorting clients.
___________________________________________
MNU Battalions:
1st Recon Battalion: Oscar Lima "The Rangers"
Squad Leader: SUPERFLY831
LANDO KILLER23
SNB Cola
SHICKMONEY
2nd Mobile Battalion: Oscar Tango  "Iron Hides"
EMPTY
3rd Air Battalion: Hotel India "Eagle Six"
Squad Leader: XBlackJackalX
okie7335
4th Infantry Battalion: Yankee Sierra "Viking Actual"
Squad Leader: theKINGofLIMBSx
maverick14672
HvK Apocalypse
LeafyMurdock
StubeSteak
KoolAidDude98
KSI Geist
1st Echelon
-
MNU's specially trained team of elite mercenaries. Contractors are recruited from within MNU and must undergo a gruelling eight week training course. 1st Echelon is the best of the best.
____________________________________
ROSTER (gta forums registered members)
XBOX GT            BATTALION                      RANK
theKINGofLIMBSx - 4th Battalion - Colonel
SUPERFLY831 - 1st Recon - Specialist
LANDO KILLER23 - 1st Recon - Sergeant
SHICKMONEY - 1st Recon - Private First Class
LeafyMurdock - 4th Infantry - Recruit
HvK Apocalypse - 4th Infantry - Private
XBlackJackalX - 3rd Air - Private First Class
SNB Cola - 1st Recon - Private
okie7335 - 4th Battalion - Private
Stubesteak - 4th Battalion - Private
___________________________
MNU's assigned command structure follows NATO military rank structure.
MNU's rank structure is as follows:
Recruit
Private
Private First Class
Specialist
Sergeant
Warrant Officer
Lieutenant
Captain
Colonel
___________________________________________
ALLIES
The Legion
Global Security Ltd.

Sun Xi Triads

Hazardous Shock Troops
Neutral
Enemies
Academi PMC
Fallen Angels 7
___________________________________________
MNU's Terms of Employment are as follows:
1: MNU has a zero tolerance for friendly fire. Any reports of non-accidental/repeated friendly fire is to be reported and will be investigated.
2. MNU Contractors are to hold themselves with dignity at all times. Flagrant behaviour towards others ie. "trolling" "griefing" will not be tolerated.
3. No arguing/fighting with other MNU personnel and/or MNU's allies.
4. All MNU personnel are to respect and honour MNU's rank structure at all times and follow any orders given to them by a member of higher rank/standing. Failure to do so may result in termination.
5. Harassment towards MNU personnel and/or MNU's allies with not be tolerated.
6. "Trash talk" directed towards rival players is permitted but must be kept as respectful/mature as possible. Always take the high road.
7. All MNU personnel must always be willing and available to assist and aid fellow personnel. All personnel are to respond ASAP to any distress calls put out by MNU and/or it's allies.
8. It is the goal of MNU to enrich and expand player experience within the GTA world. It is up to each member to create a fun and engaging environment for all players, whether they be allies or foes.
___________________________________________