Like most PC gamers, I am rather disappointed GTA V hasn't got itself to PC as of yet. For those still remaining loyal to San Andreas, can anyone tell me the GTA San Andreas / Bone County equivalent to V's Sandy Shores Trailer Park. Yes, I am a Trevor fanboy and I can't be bothered looking if any of the desert towns in San Andreas resemble 'Trevor's Playground' so to speak.
Images: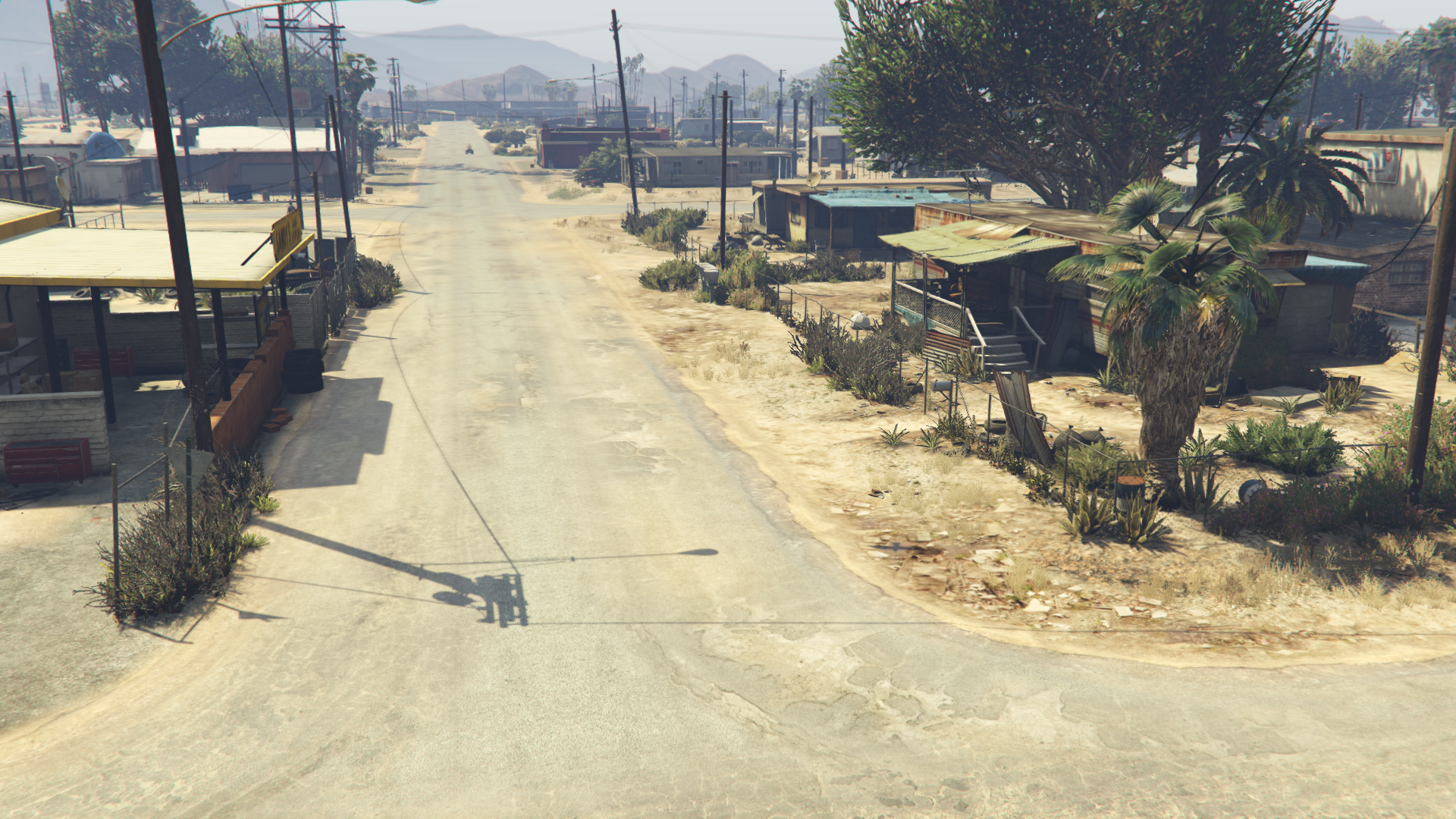 And the map:
And the GTA Wiki page if it helps (click here)
I know San Andreas is San Andreas and V is V. I know they have two very different maps. Still, if anyone could draw parrells between Sandy Shores and a town from San Andreas, that would help a lot of #TeamTrevor.
Unless you give me something solid, I can't accept Angel Pine due to it being a country town and not a desert town. I'm also compatible with mods if that helps to know.
Thanks in advance