Since the first topic got bombarded with awesome pictures, I actually went over the limit on how many images can be posted on a single post. SO, this is now going to be the main Showroom topic for this car AND an extended gallery for everyone else that posted pictures after the limit was made. SO PLEASE ALERT THE PUBLIC ABOUT THIS MOVE, GO ON.
Welcome to another car discussion, and this time we'll be focusing on the classic and oh so sexy Imponte Phoenix.
Background
The Phoenix has been around since Vice city, but never appeared in Liberty City ( GTA II & IV).  The car resembles the classic Pontiac Firebird which is what attracts players into owning one. The Phoenix has always been one of the fastest cars in the game but gradually lost handling since it's first game appearance.
The following stats are for a stock Phoenix:
Speed - 8.0
The Phoenix has incredible speed, placing it as one of the top cars matching with the modern Gauntlet.
Acceleration - 7.0
Although the Phoenix has great acceleration, the player doesn't really get much speed at the start due to the long burnout that it tends to do. Players find this annoying because of the fact that it takes longer than usual to recover from a crash.
Braking - 2.5
A stock Phoenix has better brakes than most of the muscle cars in the category, but it still poses a threat towards the handling.
Handling - 6.5
The Phoenix hs relatively good handling, and because it has a narrow body it makes turning corners quite a breeze... but this comes with a price. The sensitive steering makes it common for players to spin out.
Rating - 8.0
My rating reflects on the personal experience I've had with the Phoenix. It's a great car to have, really eye-catching and not to mention a classic muscle. It's a great car to use for racing and of course for missions as well. It's definitely one of my favourites from the muscle category. Not to mention the design represents so much famous cars in history like KITT haha.
Locations
Can be found driving around the docks, near Simeon's garage.

​Now I'd like to hear what everyone thinks of the Phoenix and what impact (if it made one) it had to you or your friends. And of course if you have a Phoenix yourself, make sure to post some pictures because we want to see how you pimped yours out!
Pictures from our very own community:
blk95ta
IOMDutch
Laveerre
KiTTYReCkless
Gazolene
UnbrokenChainz
billypilgrim69
aurther61287
BobjebobMarleyson
xStaY BlaZiNx

JOEBEEZ
ThatDutchIdiot
WildmouseX
Thisguyherenow
Danburnout
Ribsey
Jet Jacuzzi
CaptianBackwoods
electrogypsy
Mr. Crowley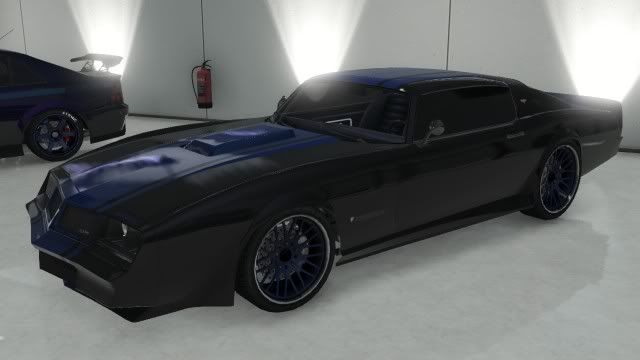 allinclusive
MrBlkHrt
Titan429x
redfirebird87
Trepsik