Before I head to bed after a very long day of work and school, I figured I might as well leave off with a showroom topic. Let's take a look at the Albany Manana.
Background/Design
Ahhh the Albany Manana, classic looking car, perfect for cruising around the ghetto neighborhoods of Los Santos. The Manana has been around since GTA III and continues to visually get better as the times pass. The name comes from the spanish language meaning "morning" or "tomorrow"... which is perfect because it's so slow that you might get to your destination the next day. 
The Manana's design really has changed since it's first appearance, it went from a small city car to a 70's style lowrider. The design was inspired by classic buick cars with a mix of old school Cadillacs. It's currently in the sports classic category and seats two people including the driver.
Let's take a look at how much it has changed throughout the years (GTA III, LCS, VCS, VC, SA & IV)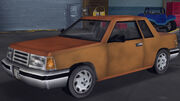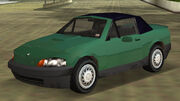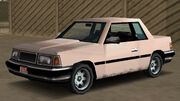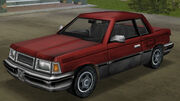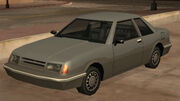 Speed - 4.0
Yes it's a really slow car but that's not the point of having one, it's mainly used for cruising around or to show off at car meet ups with other lowriders or sports classic cars. If you're looking for a fast car, then you better just skip this one.
Handling - 5.0
It doesn't have the best handling, but who needs handling when you're too busy showing it off? Even if you do end up buying the turbo for it, the acceleration and braking doesn't really help when trying to make sure you don't get a scratch on this thing
Overall Rating - 6.5
I love all the cars, regardless if they're slow or ugly. As long as they get me from point A to point B that's enough to get them a decent score. let's just get this straight, it's NOT for racing, it's simply a car for the looks and the status... Rockstar should definitely bring back the hydraulics.
So what do you guys think about the Albany Manana?
And if you happen to own one, make sure to post pictures!

Reckless1
Thisguyherenow
leinasan
tymaster50
JayDM420

I'll get my coat...
Barry Spock
pakovrs
BumpyJohnson
blk95ta
Always_A_Medic
leinasan
GambleGamble
Biohazard Abyss
robotron2000
cityspud
iPushYayo
pokemon4ever
swimdude5