Now don't get me wrong, I think Aston Martins are good looking in real life. But the GTA V "equivalents" just look really off to me. 
The Exemplar, like the others, looks bad from the front with the weird grille and headlights. And it has those ugly lines going around the headlights, too, making it look like a really ugly face, and the front is just too big and curved in general. At least the rest of the car is good.
Rapid GT: Let me start by saying the hardtop, non-convertible version looks okay...
But the soft top, OH GOD...
Sorry, but that's a monstrosity, especially with the top up . The other two cars are at least passable due to the nice way the back windows end, but this car is just flat in the back and the front window is not vertical enough, therefore the windows look tiny and lame due to how big the front looks. Yuk.
Let's compare the GT soft-top to the Surano so you can see how ridiculous it looks: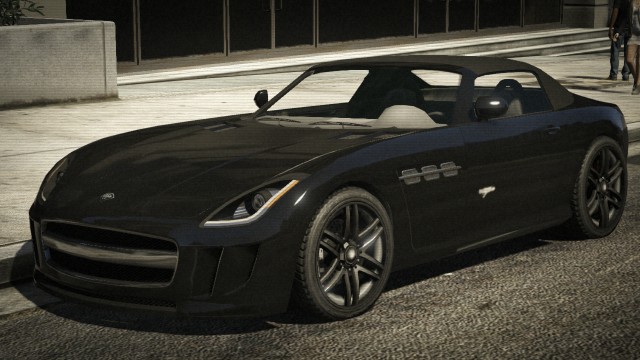 Notice how the Surano actually has an attractive frontside that doesn't look like a mentally handicap person and a good looking, nicely-sloped and realistically sized window for a soft-top? Yeah.
So in closing, the Aston Martin clones in this game are pretty ugly and don't really look like Aston Martins at all. And the Rapid GT convertible is possibly the fugliest car in the game.