Welcome everyone, to another showroom topic and this time we're tackling the big and bulky Vapid Sandking XL
Background
The Vapid Sandking has been around since the days of Vice City, and oh boy, do I remember the first time I saw one. "PURE FUN". Whether you wanted to just run people over, or go around in the sand, the Sandking was always a blast to drive.  This truck is modeled after the Ford Super-Duty Pickup line, and also resembles somewhat a Silverado. 
Sandking appearance from VC, VCS & SA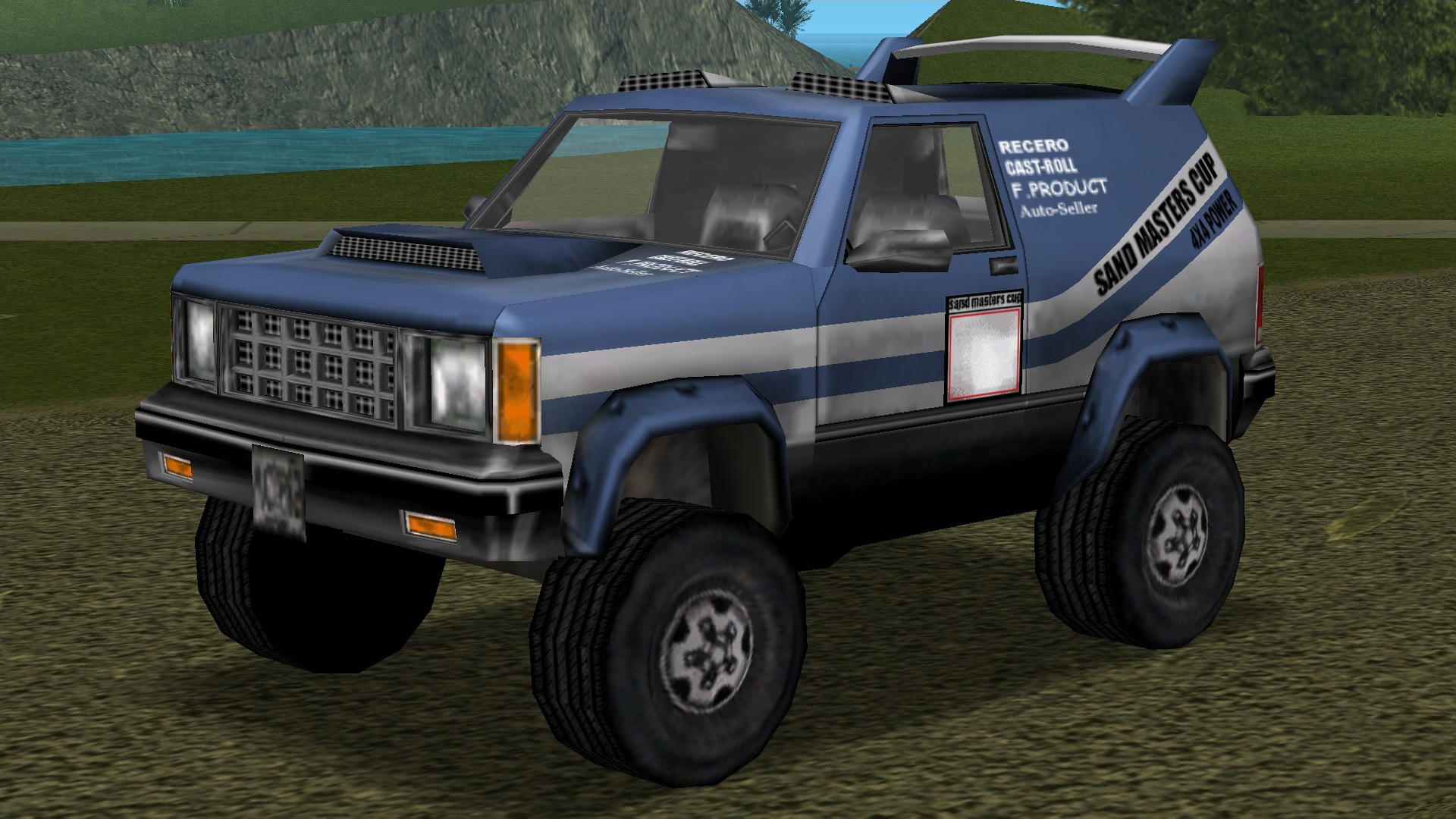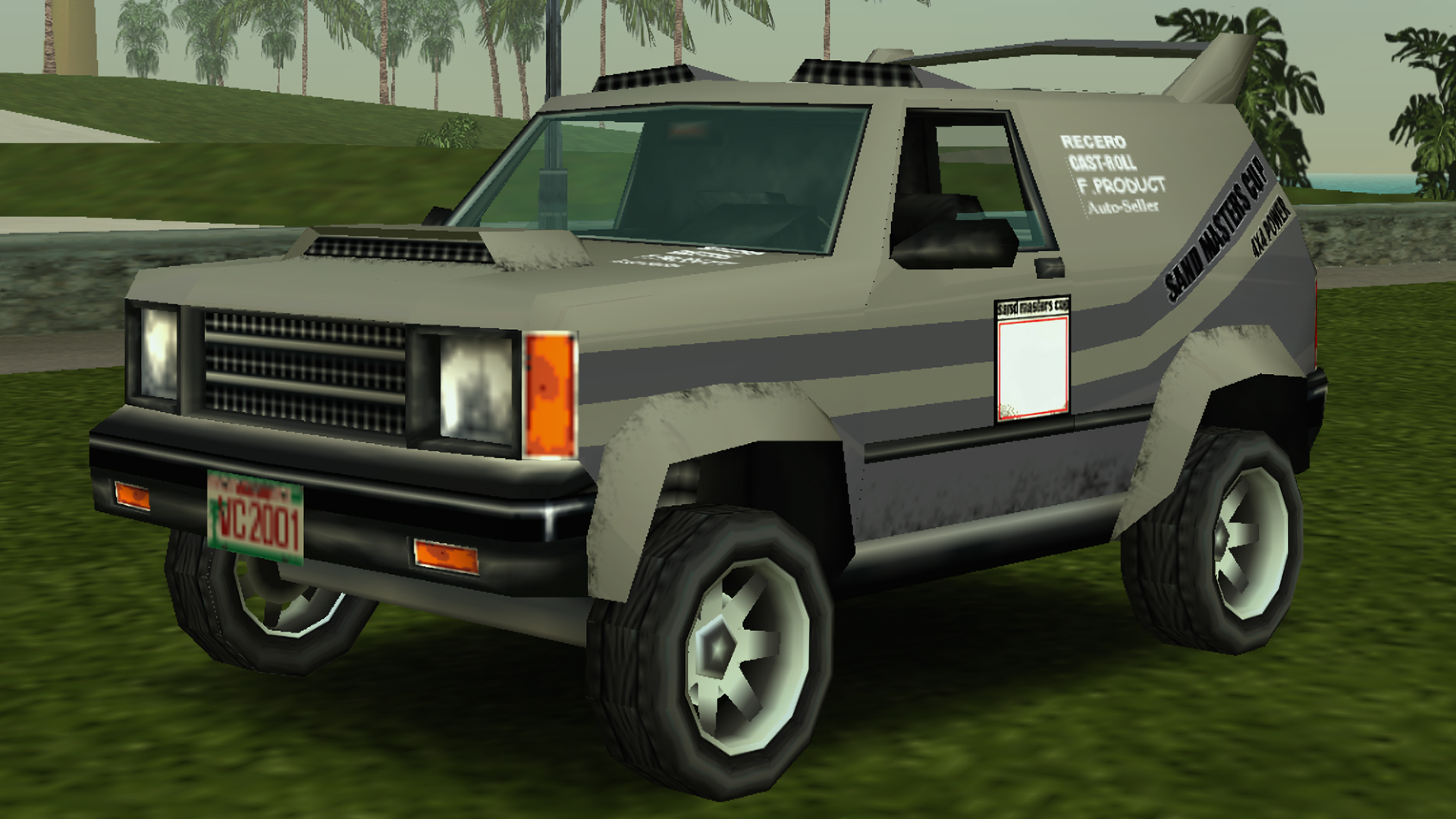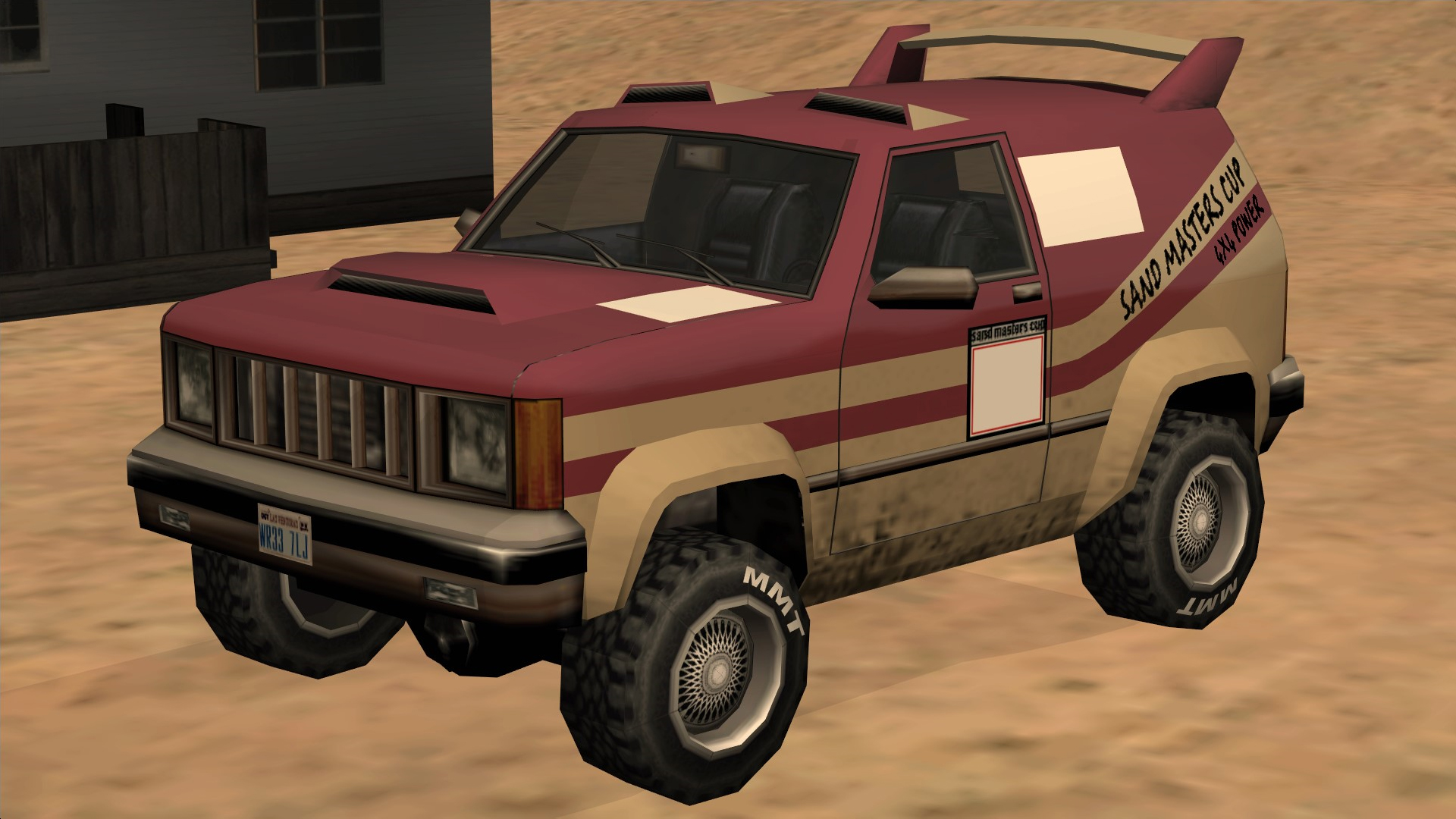 Speed - 7.0
It's quite common for an off-road vehicle to have a relatively low speed, but it definitely makes up for the way it plays in the sand. The Sandking has also lost speed since it's first appearance.
Handling - 4.0
Now here's where everyone gets angry, because as sad as it sounds the Sandking actually sucks to use for off road races. Yes it's good to go around in free-mode and screw around... but it's absolute doodoo because it has no four wheel drive. Now you might be thinking "BUT WHY MAKE IT AN OFF ROAD IF IT CANT EJFGJVSRVJRJV" well... sorry I have no idea what the answer to that either! lol.
Braking - 2.0
The bigger the truck, the harder to stop and with rear wheel drive it's going to be messy. Although that's what makes it "fun" to use in the sand, it's a bad thing to have when racing.  
Overall Rating - 6.0
The first time I saw the Sandking I was instantly excited, coming from a person that hasn't seen one since VC. But sadly I was quite disappointed at its performance, it just didn't give me the same feeling as before. Instead of accelerating like a maniac through the sand, I now have to be careful and making sure the truck doesn't tip or get stuck. So if you plan on getting one, just don't use it to race and you'll be fine.
Locations 
Can be seen driving around Sandy Shores

Can be purchased via online in-game for $45,000
So what do you guys think of the Sandking? 
If you happen to own one, make sure to post pictures!
Check out these pictures!

Pinnkiepie
JerridPrime
jtet37
PerceusSOZ
X3MIST
Mr. Crowley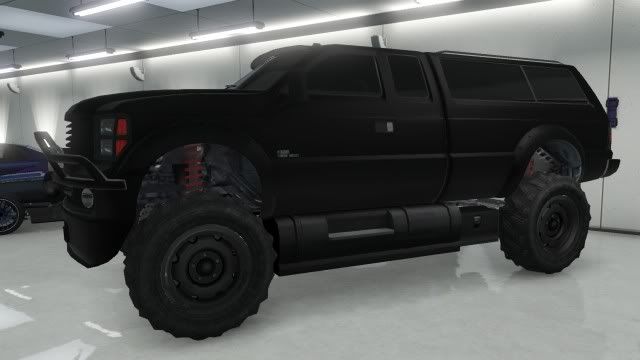 Squirrel_Army
Barry Spock
Tequim
BumpyJohnson
hesselgren
Lightskin Bro
MooseThompson
DS Monkfish
S-M-O-K-E-