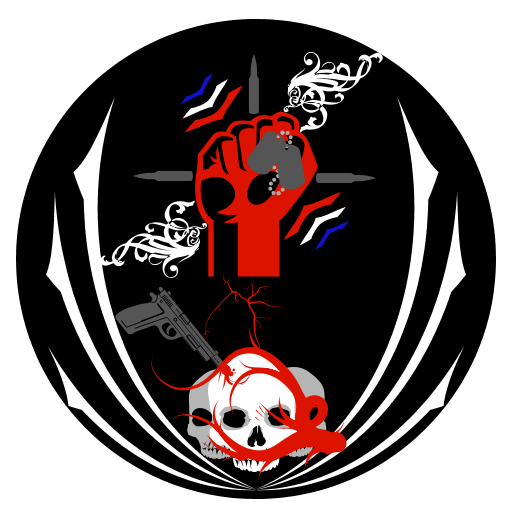 Sons & Daughters of Los Santos
"Loyalty, honor, and a willing heart"
LEADERS
ABOUT US
​[SDLS] was founded on October 26, 2013, we are a tranquil core based crew that strives to keep our entirety consistently well-preserved by incorporating a beneficial / heartening gaming experience for our members – our members are the veins of our existence. Our purpose is to simply relish the company of one-another and the enduring amusement that Grand Theft Auto 5 has to deliver – "fun".
Our members are of a colorful variety in personality, we all equally distribute our skill set to aid in the achievement of objectives, and we are always offering forth our undivided services to those in need. [SDLS] believes that the meaning of a "clan" shouldn't be based off of a vast headcount of random players who know nothing of one-another.
The meaning of a clan should not be bordered by conceit and the meaning of a clan should not possess a core of inequality. The meaning of a clan should be founded on a foundation of:
Friends (a family)

Wholehearted Players

Equality
A player should not be the motive for a clan; the clan should be the motive for the player.
APPLICANT REQUIREMENTS
Must be eighteen (18) years of age or older

Must possess a proper functioning headset

Must register on the [SDLS] headquarters website and become familiar with all [SDLS] processes 

Must not have their pre-[SDLS] P.S.N. account in association with other G.T.A. 5 crews (no multi-crewing)

Must have their [SDLS] account active and participating in crew activities on a daily basis
CONTACT US
Please, don't hesitate to contact us with any questions, comments, concerns, and / or suggestions. Visit the [SDLS] Headquarters website at:
​[SDLS] Social Club Website URL:
​Or send a friend invitation to either (body text of the friend invitation must state your purpose of contacting us):
DREAMLESS_ZzZ
K-U-J-A-30
​ADDITIONAL NOTE(S)
[SDLS] is a crew with the intention of beneficially bettering your gaming experience if you do choose to serve amongst us. We are a crew that desires nothing more than to kick back, pop open a chilled beer while b*tch slapping random pedestrians all around Los Santos. [SDLS] members are:
Active on a day-by-day basis throughout the week

Participates in missions, bounty collecting, races (vehicle, boat, and air craft), death matches, vehicle death matches, crew wars, and server all-out-war
So join our crew today! We look forward to seeing you on the streets!
- DREAMLESS_ZzZ
[SDLS] Leader of Governance