Requirements
Must have an Xbox 360
Must have a mic/be getting a mic soon
Must speak english, and operate under a timezone relatively close to the UK
Must be respectful and chilled.
Now that's out of the way..
Los Santos Firesquad
The official private army of Los Santos. We have several different roles and opportunities to rank up in the crew. We look out for each other, and fight with organisation. If you're still interested, have a look at the different roles available:
Main Task Force
Ground Infantry
General purpose land infantry. Travel with drivers. Can specialize in Demolition and Sniping.
Weapons - Assault Rifles. MG's. Shotguns. Pistols.
Drivers
In charge of general purpose land transport. Travel in Canis Mesas. Travel with Ground Infantry. Can specialize in Demolition and Sniping.
Weapons - Micro SMG. Pistols. Assault Rifles.
Paratroopers
Parachute infantry. Specialize in surprise assaults, aerial combat and stealth. Travel with Pilots. Can specialize in Demolition and Sniping.
Weapons - SMG's. Pistols. Assault Rifles.
Pilots
In charge of air transport. Travel in Luxor planes and Buzzard helicopters. Travel with Paratroopers. Can specialize in Dogfighting.
Weapons - Buzzard weaponry. SMG's. Pistols. Assault Rifles.
If you're doing well and looking to upgrade your role, think about becoming a specialist.
Specialist Roles
Special Forces
Qualified for all Main Task Force roles. Can qualify for other specializations. The best of the best.
Weapons - Advanced Assault Rifle. AP Pistol. Assault SMG. Combat MG. Sticky Bombs. Grenades.
Snipers
Qualified sniper. Expert marksman. Stealth expert.
Weapons - Sniper Rifles.
Demolitions Experts
Qualified explosives infantry. Expert marksman.
Weapons - Grenades. Sticky Bombs. Grenade Launcher. RPG.
If any of these interest you, leave your Gamertag in the comments below with what role you're interested in, and I'll message you ASAP on Xbox.
Alternatively, you can message me on xbox with your role. My Gamertag is Piratepool.
JOIN HERE ---> http://socialclub.ro...antos_firesquad
>14 slots remaining<
Thanks for reading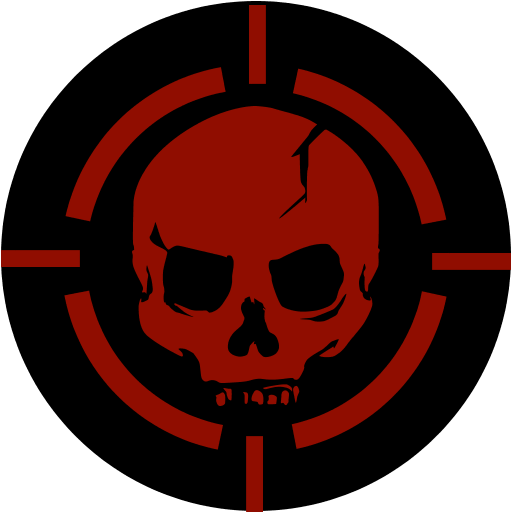 UPDATE 17/11/2013 - Additional Info
I didn't go into too much detail about the crew, so here's some more info if you're interested!
The idea behind the crew is this - we are the most versatile and effective fighting force in Los Santos. We'll take part in team deathmatches, war games (which will become especially fun when map editing comes out), crew battles and general free roaming activities such as decimating our enemies.
I'm looking for a few trusted Co-Leaders, who can share their ideas with me and help the general running of the crew. If you feel like you'd be able to carry out training/crew trials, lead and coordinate other members of the crew into fights, and be the face of our crew, join the crew and show your interest. However, if you just fancy shooting people while earning a bit of independence, you can do that too.
Here's a final smidge of info you may be interested in:
Crew colour: Red
Uniform: None. Just make yourself look fit for combat. I'd go for cargos and a T-Shirt or tank top, maybe throw some body armor on there too. Make sure it's made up of the colours black and/or red mostly. Dark sunglasses are a must too! 
(You can throw our crew emblem on there too. Still working on it. Leave me suggestions!)
Drivers will need to get their hands on a "Sheriff SUV" , AKA the cop car which lets people hang off the side. This vehicle allows up to 8 people to ride on it, which is great for transporting a group quickly but also, the four hanging off the side will have access to their MG's and AR's while on the move, which proves effective in drive-bys. Only downside is that people tend to fall off the side, but fear not - that's why I choose only the best drivers!e *This is no longer the case*
Pilots will be driving the Luxor Private Jet. It's speed is second only to the Fighter Jet, but it holds 10 passengers - more than enough to fit all of our highly trained paratroopers. It's also black, which fits with the colour theme. When pilots aren't transporting our para's, they'll most likely be flying the Buzzard attack chopper. Decent tank-stopper, reasonably fast, but mostly useful for tackling enemy aircrafts. So, pilots - learn to dogfight!
*Pilots, you do not need to purchase a Luxor or Buzzard if you do not wish to. Our crew's turf contains both vehicles, so if you ever need one, head to the airport of Sandy Shores runway.*
Join Today