http://socialclub.ro...lost_angels_hmc
Still recruiting prospects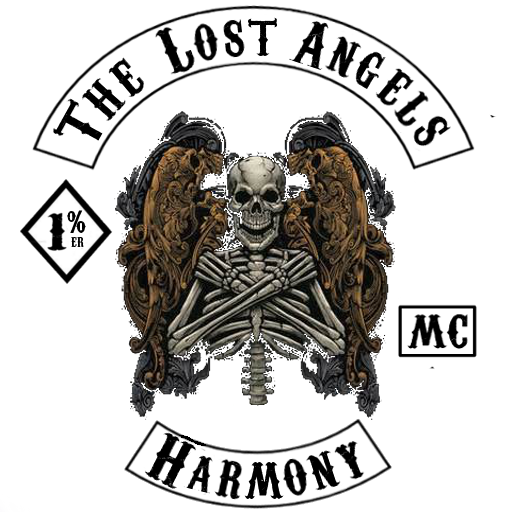 Briefing:
The Lost Angels MC was founded back in October, and is currently residing in the town Harmony, San Andreas. We are a MC dedicated to the life of the 1%ers, unlike most MCs out there were are not your run of the mill club. We will not run and we will not back down. We are always looking for scores no matter the size. We do missions, races, heist, rob armor car, and other work.
Details:
We will hold our church Saturday nights at 11:30pm to discuess the actions of the prior week and what lies ahead for the new week. Every new prospect will have to earn their patch, any prospect that has proven themselves can be patched in during church by club vote. Votes will be majority rule, if there is a tie then the vote will be postponed till the following week. The bike of choice is the Western Daemon and the bagger, we will also allow use of the LCC Hexer (must be bought online). Bikes for prospects must be black with no crew emblem. Patch Members also need to have a black bike but with the crew emblem. Officers have a choice of color and must have the crew emblem on the bike. A mic will be required. If I get enough members I will start a second chapter and appoint a Prez and VP and a suitable logo.
Dress Code:
Every member must have closed toe shoes long pants or jeans and a leather jacket. Jacket colors go as followed:
White: President & Vice President
Red: Club Officers
Black or grey: Prospects & Patch Members
Rules:
1. Absolutely no killing of any kind of our or allied MC's crew members.
2. If you can't make it to church please let me know ahead of time, if you have miss 2 and no one knows where you are you will be kicked.
3.Must be dedicated to the MC.
4. Must have a Social account and use it.
5. Robbing stores or killing yourself (using the quick play action) is not permitted.
6. Needs to be active on the forum.
(Violations of rules and unwritten law will be dealt with during church)
Hierarchy:
President: RedFalcon9410
Vice President: RaVeN_1515
Secretary: punkrocker8
*Treasurer: 
*Sergeant At Arms: 
*Road Captain:
Assistant Road Captain: Arihani
Patch Members:
Prospects: Breakwood 15
 
Application:
(Must be filled out and turned in to here or by PM)
Username:
Age:
Time Zone:
How Often Do You Visit GTAForums:
How Can You Contribute To A Gang:
Tell Us About Yourself:
Anything Else:
Note to anyone looking to join:
Incase you haven't read the title, this MC is for PSN. Also you can run with any crew you want but I ask that when you are on with you that you wear our colors. If anyone has any questions our PSN account names are located in the Hierarchy or i can be reached through here. If anyone is interested in starting a Xbox chapter let me know what area and i will provide a suitable logo. Level doesn't matter neither does age as long as you're mature.
Another note for people looking to join if you don't want to be committed to the club don't ask to join, i do have a life other than games and can't be on 24/7...... Once i receive your app I will review it and send you a PM on here, then if I like what I see I will send an invite and the player needs to add me on PSN, until you accept the invite your position in the club will remain open and if you don't respond to the invite in a reasonable amount of time you will forfeit your spot in the club....
*Remaining officer positions will remain open until a suitable member has be found.