They dabbled a little with this but nowhere near enough.  We need a deeper level of customization that would not only make our apartments unique but give us things to do in them.  I know majority of the action is outside but when that gets boring I'd like to chill in my apartment and do things.  Here are some pictures I fixed up showing ideas I think would be cool to have.  If you have suggestions please post them and I'll add them to this post.  OK in no particular order...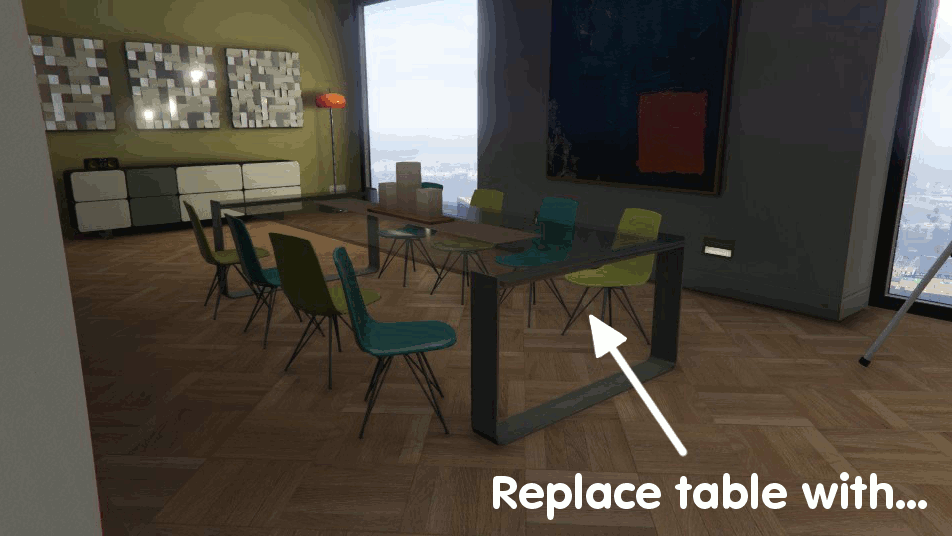 Here are a few games that can replace the dinner table.  We should be able to go to an online store and place an order just like we do cars and get it sent to our home.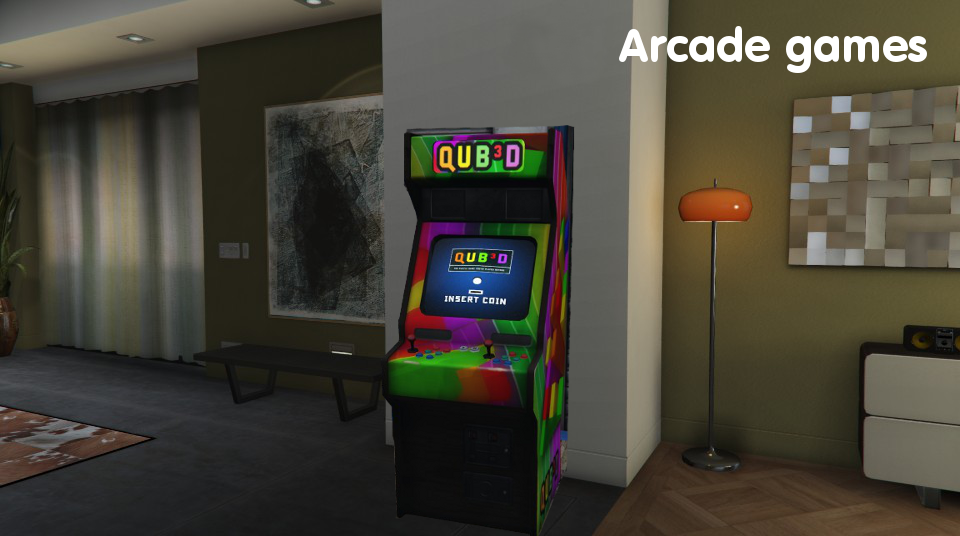 Who didnt like this arcade game?  lol  I think this is a perfect spot for it but it can also be place on the opposite wall.
My suggestion here is to move the bong and stripper to a different location and replace it with board/card games and add a 4th chair so up to 4 people can play.  Examples of what games can go here are shown in the gif.  These games can be purchased at the same place as the games in the pic above.  We could even be allowed to bet money.  The next pic below is where to move the bong.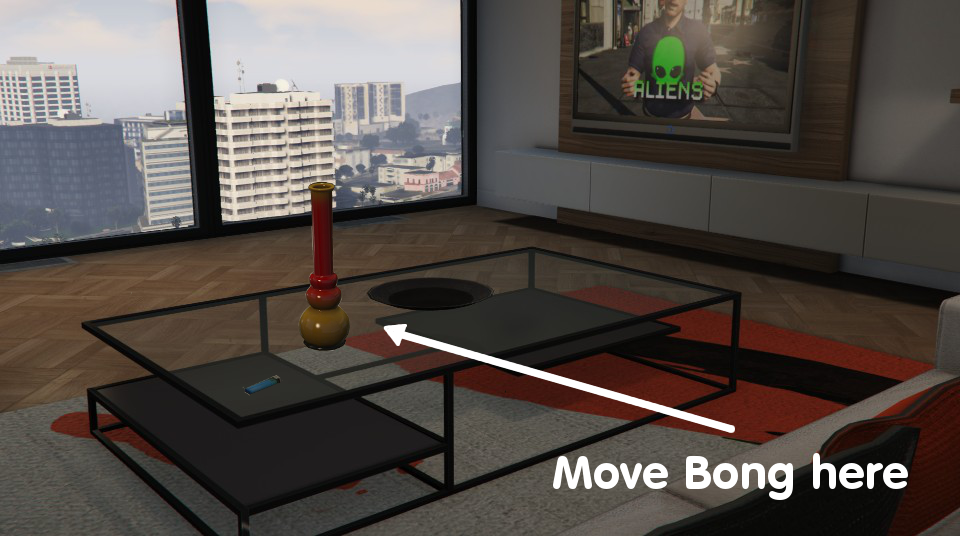 As you can see the bong is now on this table.  Its just a more suitable place for the bong imo.  You can watch TV while smoking which gives a little incentive to even sit on the couch.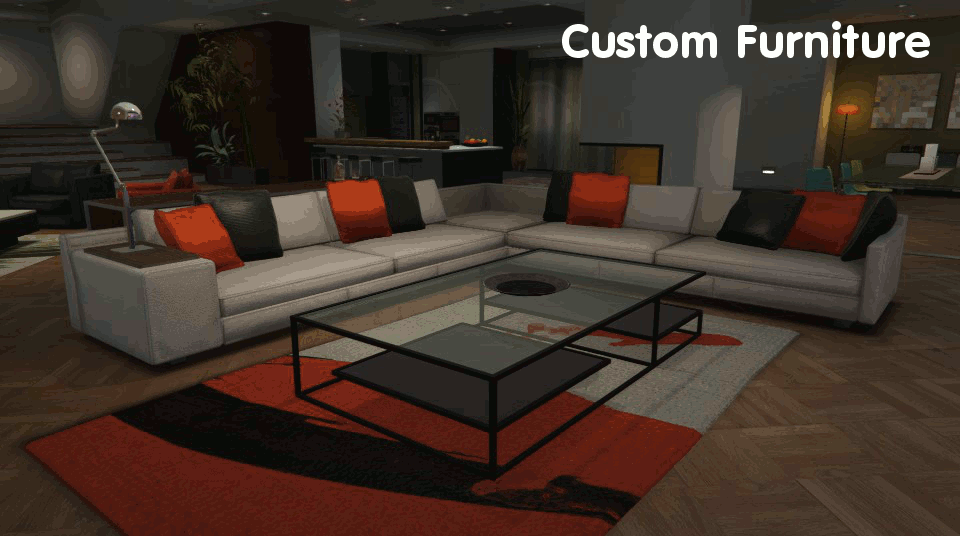 The pic above is only an example of altering the color but  R* could also allow the option to change the designs like in our office and even the texture like the interior of the lowriders.
I really like this possibility.  Here is only one wall of paintings but we should be able to change all the paintings in the house like this.  R* could add an online site we can go to and buy the paintings from like we do cars.
This one isnt necessary but I think its a cool addition and gives us something to spend money on.  Could be bigger more expensive tanks to buy and even other animals like snakes,  lizards,  spiders,  etc.  I think the animals should be alive and moving around too.  This is just one place thats good for this but there were a few other spots I saw that were just as fitting.
Other things that arent customization but should be available in our apartment to add more interaction are...
* Ability to fill the fridge with snacks -  Either give us the option when we approach it or when at a store.  Add an option to buy in large quantities and sent to your apartment fridge.  This would eliminate the need to always run to the store to fill up our inventory.
* Ability to walk around and drink - Instead of only being able to take the shot of alcohol from the designated spots,  we should be also be able to fill a glass with drink then walk around with the glass and take more than one drink from it.
* Changes to the stripper aspect - This aspect needs a big makeover imo.  Here are my suggestions.
1) Make them actually strip?  Theyre called strippers but dont strip.  lol  They're just dancers right now.  They could make it so when the strippers come over they're wearing a long coat or maybe even some clothes.  Then when they dance they take it off.    Maybe even allow us to buy a pole to put where the pool table is suggested to go so they can go there and strip and ppl can throw money. 
  As of now tho they arent strippers at all.
2) Make the strippers move around.  Right now they stay in that one spot by the chair and dance to themselves waiting.  They should walk around like they do in the club offering dances.  Once a dance is accepted they walk to the chair.
These are just some ideas that came across my mind that could make the apartments more live.  Anyone else want to add anything?  thoughts?