Hey guys. How is it going ? Are you enjoying GTA Online ? I know I do. I'm quite satisfied with the game so far, I think Rockstar did a very good job at making it a fun and immersive experience, with lots of little touches which make you come back to it over and over. I'm having a blast. I especially think Freemode is lots of fun, but it could definitely be improved.
I'm creating this thread to try and gather everybody's opinion and ideas on how to improve Freemode. Maybe we could make a list of suggestions and submit it to Rockstar in hopes of seeing some of it implemented in the future - afterall, they did say they are intending on making GTAO an ever evolving game, and that they were quite open to suggestions :
If you have any constructive gameplay feedback you'd like to share with us, please send it to our [email protected] address where we're actively looking at what you're enjoying in the game so far, along with any suggestions you have for improving the experience.
... so they said.
So, I suggest we do just that. Please, share in this thread your ideas on how to make Freemode a much better experience. Maybe you thought of an interesting game mechanic or feature that if added could improve things for the better.
I will update the OP as new ideas are added, so we can have a nice put together list we can submit to Rockstar.
A link to this thread was also posted at the Rockstar Support webpage :
http://support.rocks...mprove-Freemode
I'll start with my own suggestions, but I hope yours can follow shortly
The Blip System
In my opinion, one of the features that prevents Freemode from being even more fun and immersive is the blip system in its current form : Location of all players in Los Santos and its surroundings is known and displayed at all times on the map, and it's even possible to highlight a player blip to keep track of it easily. In my opinion, this system is better suited to deathmatch gametypes to keep the flow of a game fast and dynamic enough, but I believe it isn't suited to a freeroaming mode.
I also strongly believe the current blip system is the main cause of something that's been bothering a lot of players so far :
Intempestive killing in Freemode
There's no denying this is currently considered an issue by a lot of players. Some players just keep on attacking others at random in Freemode, which kinda spoils the experience after a while. While this feature shouldn't be removed and players should be able to kill other players in Freemode if they wish to, I think it could be made a little more interesting by altering the blip system.

Suggested alternatives to the blip system :
Suggested by Ren Fujin :
Player Blips : Far
One suggestion would be to display other players blips only when they are at a fair distance from your position. This feature was included in GTAIV's MP. Basically, blips were displayed as long as you didn't enter the immediate surroundings of a player. If you did, their blip would disappear from your radar as long as you were close to them, giving them a chance to use the surroundings to hide, for instance. I believe having the Player Blip system work this way in GTAV's Freemode would solve the intempestive killing while still making it possible. You could still know the approximative location of other players, since they would still show as blips when far away - so you would know where to look if actively searching for someone.
Pros of such a system :
This would allow players to feel safer while walking around the world, as they know they aren't constantly monitored by the other players, thus making it less likely to get attacked at random. Having to actually identify other players in the world would potentially allow for a much more immersive and rewarding experience :
The one trying to kill another player would have to look for them first, with no possibility of relying on a small dot on the map. I think it would be much more fun for the killer to actually work for their kill, and it would also give the targeted player a chance to hide or escape, for instance behind a wall or in a crowd of NPCs. I would also suggest to remove Player Names, except for Friends and Crew (which could be togglable).
You could basically pass as an NPC to other players, the only thing giving you away being your behavior or your clothes ! That would make for awesome immersion.
Cons of such a system :
The most obvious issue such a blip system would cause is breaking the Bounty System : If a player with a bounty becomes too hard to find, it kills the feature. While this isn't entirely true since players would still show as blips when they are far away, it wouldn't be enough to make it user friendly enough. That's why I was thinking of a feature that would basically help the bounty hunter in finding their target :
Since it's already possible to call Lester for a wide range of services, how about adding a new one, in which Lester would send you a picture of the player you're looking for. Kinda like you could receive pictures of places in Story Mode (when looking for getaway vehicles). This shouldn't be difficult to implement in real time, as the character models of all players present in the game session are already loaded. I'm thinking of receiving a picture akin to the one you get on the MP character selection screen, so you could see both the character's face and clothing, and also the vehicle they are currently using. (the player could still change vehicle to counter this feature, how awesome would that be). Hell, if having a picture of the vehicle is too much, just provide only the name of the vehicle to make it a little more challenging !
Of course, to prevent abuse, this feature should come at a price high enough, along with a cooldown (debatable).
This would make it still possible to target and hunt down other players on the map, while making it more challenging and immersive.
The radius of the area in which players blips wouldn't be displayed should be wide enough (to avoid sniper abuse for instance) while keeping small enough so it still works with the size of the map. I'm suggesting a radius of about 1 kilometer, but that could and should be debatable.
Having the Blip System on this setting by default in Freemode being a possibility, Rockstar could also give the players a choice, just like the aiming settings - Players could choose to either join Default Blip System game sessions, or Advanced Blip System ones depending on their preference.
Suggested by DaCosta (from the 'Blips - Game Mechanic Improvement' thread) :
"Blips" Mechanic Improvement
My opinion is that the radar blips, constantly identifying player positions on the map and mini-map, is the primary cause of player conflict in GTA Online free-roam. The blips encourage players to head towards each other to interact and this interaction is mostly going to be violent.
This suits some players but does not suit others that wish to sometimes remain anonymous and do other things than survive relentless assaults or continuously attack others.
One suggestion would be to turn off the blips completely. This would make some very interesting changes (random encounters, hide and seek style car/foot chases, surprise attacks, stalking players, proper assassinations) but it might also result in an empty feeling map, where online players rarely notice other online players.
I've been considering changes that would not be too dramatic or impractical, requiring Rockstar to completely overhaul the game mechanics and code, and upseting players that are settled with the current system.
I'd suggest an improved system to the radar blips would be to have them locality and noise based.
This means that firstly, you can only see blips within your locality (i.e. say, a half square mile of your character.) So if you are driving around Los Santos, you cannot see players driving around the Alamo Sea.
Secondly, of these blips within your locality, some will still not be shown. These are players that are keeping anonymous. To do this, they need to behave "quietly". Those shopping, walking, checking their phone, driving slowly or cashing money at an ATM (for example) will be anonymous.
However, players that perform "loud" actions will show on the local map for a period of time. Loud actions would include firing your gun, driving fast (either over a fixed speed limit, or obeying current road speed limits), flying a helicopter (even wider range of detection, 1sq mile perhaps), crashing your car and being visible in a police "cone of vision". Basically any "loud" noise would be detectable while the noise is happening and for ten seconds extra, before the blip on the radar fades slowly out to invisible once again.
The result of this is that the mini-map (and main map) will reveal player locations only when they are being noisy and only to those within their vicinity. This will allow some players to cruise around the city, not firing their gun or getting a wanted level, and decrease the chance of them being slaughtered. Alternatively, it gives those looking for player vs player action (in free roam) an actual challenge to track and attack players, plus a reason to do so. Noisy players will be those escaping police, shooting citizens or robbing banks - all noisy actions.
Suddenly it would be a thrill to know that players you cannot see may be aware of your loudness. Remember, someone coming to thwart your "loud" bank robbery might be keeping anonymous themselves and sneak up on you but adversely in a resulting car chase, you could actually lose them through nifty driving and then hide out in an alley by keeping quiet. These are the kind of GTA experiences I was personally hoping for in online. The lack of constant blips would actually make the city seem so much more alive.
To finalise my system I would suggest Line of Sight also allows players to see their quarry on the mini-map. Only that player can see the blip whilst they remain in their view, and for a short while after (say 10 seconds) before vanishing.
Final exceptions: Players can manually choose to override the anonymous blip, should they want to stay visible at all times and simply fight allcomers. It would be the equivilent of them waging war on the city and everyone in it. And crew members blips show to other crew members at all times, as they are in constant contact. This gives crews another advantage, but that makes sense.
So the system would be as follows :
- Some actions, such as firing your gun and flying a helicopter, result in noise. Noisy actions result in your blip being identified to those within range.
- Police chases are loud actions. Your blip appears while you are within a cone of detection and "seen" by police. (Suggestion by Chev, below, and others.)
- Car crashes are a noisy action (kudos to Chaos-Elite.) Bumps and nicks don't show but major crashes, spin outs will display your blip during the event and for ten seconds.
- Players within the local vicinity can see the "noise" blip during the entire noise event and for ten seconds afterwards, before it fades to invisible.
- A player in your line of sight always shows as a blip, even if they aren't being "noisy".
- If you lose sight of a player they remain shown as a blip for ten seconds before vanishing out of sight (unless you see them again.)
- Walking, not firing your gun or making loud noise, results in your blip being invisible to all others, unless they have you in Line of Sight.
- Loud noises go undetected when no-one is within your local noise range.
- Players can choose to have their blip constantly shown by choosing to wage war on the city. This allows them to effectively start or join a free-roam death match, as current.
- Crew members blips always show to other crew members.
Personally, if R* considered making these changes, I'd see myself potentially playing the game for 3 or 4 years (which is what they want) but as it stands, I can't see me playing for more than a month, and always frustrated by the free-roam.
Suggested by Ren Fujin :
I've been thinking some more about a better blip system.
So far, we've been suggesting some pretty interesting alternatives, such as the Player Blips : Far model I layed out previously, and the very nice Locally and Sound Based Blip System suggested by DaCosta (right above !).
... about the Player Blips : Far one, thinking about it more in depth, although it's good I realized it could probably get abused and exploited by some people : Since such a blip system only displays other players' blips when they are far away from you, what could stop you from having a friend stay far away from your target (so it shows on their radar) and give you heads up on the exact location of the player you're closing in on ?
That's one of the flaws of such a blip system to me ...
That's why I thought about an alternative blip system that would counter this kind of exploit :
Player Blips : Area
The idea would be to have the radar only display the area other players are in, instead of blips.
This is how the game works currently :
In this situation, your blip is shown as a little white arrow, while other players are shown as white dots. Here you can see there are two of them around Simeon's Import/Export car.
In the Player Blips : Area blip system I'm suggesting, this is how the same situation would be displayed :
Other players would show as white circles, showing the area they are in, instead of their exact location. You only know their approximate location, which serves as good heads up, but isn't as exploitable as the current blip system, or the Player : Far blip system I was suggesting previously.
Of course, for it to work effectively, the white circle area should be generated randomly around the player, so they aren't always at its center (that would defeat the purpose, don't you think ?)
See this pic, it's the same situation with both player blips AND player area circles :
As you can see, what's happening behind the scenes is the circles are placed randomly around the player, not necessarily having them in the center.
Within such a system, there would be no way to accurately pinpoint a player position based on the white circle, thus avoiding exploits such as the one mentionned previously.
Of course, icing on the cake would be to have friendlies (friends and crew members) still show up as dots, but colored ones (just like in GTAIV), for easier reading.
... looking at this, you know you got two friends south east of the car's position, while you're also aware there are two unidentified players around the car. So if you're going for it, you'll know you might have to fight for it
Combined with the No Player Names mechanic I suggested previously (except for friendlies of course), I'm positive this would make Freemode a much more balanced and immersive experience.
You would be free to freeroam at ease, without feeling your position is always being monitored accurately for other players, but they still get an idea of your basic wherabouts. If they really want to come and kill you, well they can still do it, but they'll have to work a little more for their kill : First they'll have to get to your area, and try to ID you visually, since they wouldn't be able to rely on a precise white dot like it is currently the case in GTAO.
As a counter, you could effectively hide behind a wall, or in a crowd of NPCs - since there will be no name displayed above your character's head, you could easily pass as one of them (Try smoking or drinking a eCola in the middle of a group of NPCs for instance ...) !
Player killing will still be possible - but it might be a little more challenging and interesting.
Suggested by DaCosta
It would even be possible to combine far and near "area" player blips.
This way, you cannot ever see far blips - they are too far away.
But if you get within a certain range (say, a quarter of a mile) then any area blips will appear (as in, the system you detailed, very well, above.)
So, in Los Santos city centre you might see several local area blips but on Mount Chiliad - for example - you might not see any. (And they can't see you.)
A consequence of this would be that those wishing to "hunt" bounties might have to even take a look around, rather than just quickly check the map to find where they are. Bounties on the run could actually hold up in a quiet location or keep on the move, in order to avoid people.
----
Also, another option with the area player blips would be to have them only update every ten seconds, or longer (rather than real-time.) This would make it harder for players to grief others by working in packs (and it would also make it potentially possible to escape someone within your locality, assuming far-blips are not shown.)
Suggested by Pinnkiepie :
Stealth should be more important. If you move around in Stealth-Mode/Sneak, the Blip could blink, ie be visible for 2 seconds, then invisible for 2 seconds, then back to visible for 2 seconds etc, so you COULD lose someone who is constantly sneaking.
(where did he/she go now??)
To outright remove your Blip, you'd still have to pay Lester though
Suggested by kastrenzo :
Blips should only give you the immideate neighborhood/district, not their exact location.
Suggested by Digitalbulletz :
Take the god damn blips off I've being saying that since day one !
Suggested by Zappas :
Man i would kill to see a Blipless online... Everyone incognito. This way it actually takes some planning to take someone out. You could tail people, act like a pedestrian and strike at the last moment... Thats the GTA i always wanted to play online... Can't wait for the PC version. I'll learn modding myself if i have to. I want those stupid blips and nametags out of there.
Suggested by yhdoit :
Blips should not exist at all. if you want to find someone you should have to pay lester or whoever so that they come up on the map for a certain amount of time OR lester should only be able to remove your bounty or something like that.
It makes no sense to have them up at all times. maybe they should just flash up if a player near you is shooting or something. if i find a player who has a hit on them i want to be able to follow them without beeing seen, similarly if somebody is after me i want to be able to lose them in a chase.
The Bounty System
Suggested by Ren Fujin :
I think the Bounty System is a very cool feature. It actually makes player killing in Freemode legitimate, but only on specific occasions, which is very balanced. I do believe it has room for improvement, though.
Hiding in houses or garages
I think being able to hide in your house and/or garage breaks the bounty system. And it's being abused more and more, I wouldn't be surprised if the bounty mechanic soon becomes obsolete because of this.
I suggest removing the ability to enter houses or garages when being the target of a bounty, or only allowing it for a limited amount of time. This way, players could still get in safe places if they want to retrieve a vehicle or regain health, but they should have no choice but to come out and face their fate after a set amount of time, to keep it balanced.
Pros :
Bounty hunters actually have a chance to terminate the wanted player and claim the bounty if they can get to them, no matter what. C'mon guys, the map is big enough to allow wanted players to run and hide, there should be no need to exploit houses and garages.
Cons :
Escaping a bounty hunter might prove a bit too difficult to some.
Well, I believe that coupled with the Advanced Blip System mentioned above, it should be balanced enough to give wanted players a chance to escape and hide within the game world. Remember that under such a blip system, you have to ID a player visually only whenever you're within their vicinity !
How about you change clothes or vehicle to escape a bounty hunter instead ? That would make for a more challenging and immersive experience to both parties.
Suggested by Daniel_B :
The one change I'd offer on the bounty idea is that players shouldn't be forced out of their apts/garages after a brief time, but if they spend more than, say, 5 minutes in there (or go to a solo session, or an invite-only session with their friends), the bounty should be canceled and the person who set it should get their $$ back.  The bounty target shouldn't have their gameplay limited in any way--especially if they're the innocent target of griefers--but they also shouldn't have an easy way to sit back and collect the money without taking any risk.
Crew Mechanics
Suggested by Sticky Pads :
We should be able to set waypoints for the whole crew in Freemode, so we can all meet up at the same location.
We should be able to turn off friendly-fire for the crew.  It sucks to accidentally melee your partner while robbing a store.
We should be able to join a Job and bring the whole crew into the same Job.  The only way to do this currently is to Host a Job.
Basically, crews in Freemode should work like Posses did in Red Dead Redemption's Free Roam.
Suggested by JustOneMonth :
No friendly fire free mode: Same sh*t of GTA V but for people who doesen`t enjoy auto aiming into a random person and robbing a store when a noob tries to help, but knocks you out instead of shooting the cash register NPC, and are smarter for the fact of selecting a freaking deathmatch when wanting to kill.
Suggested by padpilot :
Having crew safehouses. More crew members, better crew safehouse location and features.
Grouping the crews when in free roam. 16 players in a lobby, teams of 4. That way if i had 15 members in my crew me can have squads, squad chat, squad waypoints... If this was in place, then maybe i would have option to invite other and rival crews, allowing for us to fight, race in squads in free roam. I could be playing with 3 other crew  members and invite 3 other crews into the 16 man lobby.
Suggested by Valdorien :
Gang areas like in red dead redemption! Oh man you know when everyone just team up for an instant to beat up bollars' gang and stuff...
Suggested by YaWreck :
If they bring out crew / club wars, so like if 2 clubs / crews are in a war the enemy marker is red. So after winning a war your crew / club gets points and that can unlock stuff for the club and have achievements.
Suggested by YaWreck :
Maybe bringing in drug dealing, I used to play SA MP on PC ages ago and on one server you could plant weed seeds and let them grow and once you harvested you got money.
Suggested by YaWreck :
Being able to wear a leather vest to have our colours on would be pretty cool ( that you could wear over any sort of top clothing eg. Hoodies shirts )
Properties
Suggested by uptownrockstar :
Let us own more than one property.
Suggested by YaWreck :
Being able to upgrade things in your apartment and garage like fair enough you may have the cheapest apartment but you may have it all fancy inside.
Suggested by Pelican :
A common room for High End apartments where people can go and hang out. That, and a special shopping gallery for high end apartments will make buying these things at least worthwhile.
Suggested by .Polar_Bear. :
Being able to purchase Trailers, Houses, and Mansions.
Suggested by robban :
The mechanic shouldn't be included in the garage. You pay him different for the services he does:
- The number of vehicles he is repairing.
- If he washes and cleans the car.
- What hours he is working.
- If he drives the car to you, maybe even to what areas.
Suggested by YaWreck :
Being able to purchase properties in online like bars, clubs and other stores to make a weekly wage like in single player.
Suggested by robban :
What we need is a stripper pole at home, to be able to have more than one of them visitors:P
Suggested by BumpyJohnson :
Owning Businesses :
Just like single player you buy a business and get a set amount deposited in your account at the end of every GTA day. Things that come with the business are security and random missions. Security as in guarding it from players who want to rob it or getting calls from the manager telling you someone just robbed it or your supply trucks/vans. If you were robbed a blip shows up on the screen showing you the location of the robber. You then must go kill them and take back your stuff. Once you do that you must take the stuff back to the store.

Also missions such as the manager calling you and telling you that you ran out or are low on a certain product. You must then go get a van, go to a warehouse and get your supply then take it back to the store. Another mission could be taking your daily earnings to the bank safely. Either way your vehicle will show a icon on the map like the armor trucks or Simeon's imports and ppl can jack you.

The only problem I see with this is conflicting ownership. What I mean is if multiple ppl who bought that business are in the same session who owns the store? My suggestion is if nobody else in the session owns that business then you are the full owner but if multiple ppl in the session also own the business then you all become co-owners and must share the duties/profits.
Suggested by robban :
Access to the roof top, no animation needed, you just enter the elevator to the top floor maybe. From there you can sky dive or call a helicopter.
I know everyone wants a helipad on top of the roof, but think about it. We all share the same roof and there is only one helipad:S
Activities
Suggested by Ren Fujin :
Freemode Mafiya Work
The main reason why most players feel like they are gradually getting bored of the game in my opinion is, between others, the fact Freemode feels a bit lifeless. Probably because there isn't much to do, and there isn't enough going on, most of the time.
Even wondered why most players end up wrecking havoc around town, chasing and gunning other players mind their own business ?
That's because there's little to do in Freemode. Even the most righteous player will end up fooling around (at the expense of other players) at some point in an attempt to kill their boredom. Would be a whole different story if Freemode always had something constructive going on, like missions.
To me, Rockstar might have made a big mistake by making missions instances. Ok, I guess they probably thought it would be best this way to avoid external tampering (the most obvious case being other players harassing the ones trying to complete said missions).
While I can understand the reasoning behind that, I think the negative effect of such a design is exactly what I mentionned above : Since everybody is playing in instances, the game feels void in its main form : Freemode.
Wouldn't it have been more interesting to have missions take place in Freemode instead ?
I think one of the most fun gametypes from GTAIV multiplayer was Mafiya Work (along with the team variant).
It made use of all of the game mechanics, such as carjacking, point to point driving, escort missions, multiple vehicle types, and shooting. It's the gametype that represented best what GTA is all about, in my opinion.
Having the Mafiya Work gametype as a basic, constant mechanic in GTAV's Freemode would have made it a much more fun and interesting experience.
How it would work within GTAO's Freemode :
There would be no instanced missions in GTAO. Instead, the 500+ missions we have right now (the ones from Lamar, Lester, Gerald etc) would be initiated and performed in Freemode using the same mechanic as currently - through text messages. Any player in the session could take the job, and from there, everybody would compete to get the job done, just like the Mafiya Work gametype from GTAIV.
Of course, it would be possible to form teams, either with friends or crew members from the same game session.
Having a constant flow of missions popping up one after the other in Freemode would make it so there's always something going on, and always something to do. Instead of the state of things currently - having to wander around forever hoping either Simeon's Import/Export car or a Crate Drop would pop up to break the crushing boredom, and have players do something other than intempestive killing and/or cop standoffs.
Worthy Payouts :
This mechanic would also make for the main source of income in the game.
Think about it : With worthy payouts (5k ~ 20k), these missions would be the meat of the game, effectively making GTAO's Freemode a never ending optional Mafiya Work gametype. The optional part is important : Players wouldn't have to take on the jobs each time they pop up and could decline (like it's the case right now) by simply deleting the text message.
Of course, to help balance things and avoid exploits, any player that turned down the mission shouldn't get paid, even if they complete its objective.
Possible exploits :
Obviously, things could get hectic since there would hardly be any team balancing. Some players might group up to make things easier (8 players team vs 2 players team for instance).
I got two possible fixes to that :
1. Have the mission reward split equally between team members
So yeah, you'd probably complete a mission more easily as a 8 players team, but each player would get much less than if they had taken on the job individually.
2. Have Freemode work within a more challenging blip system
I think a no blip system, or one of the systems suggested in this thread (such as the Player Blips : Far one, Players Blips : Area one or the Locality and noise based Blip one would actually help balance those large scale missions, even with uneven teams, since players could effectively hide and plan ambushes.
3. Strong penalties for mission tampering
Also, for such a system to work effectively, strong penalties should be placed on players trying to tamper with the missions - for instance those destroying or killing mission objectives.
They would get a money penalty - For instance, 30% of their current money (so it would scale properly and players with lots of money would still fear the mission penalties).
-
I believe if the game had been designed on this model while keeping everything Freemode has currently (Bounties, Gang Wars etc) its lifespan along with Freemode's would increase drastically, to the point it would be almost never ending, limitless fun (due to actual players being the actors instead of NPCs, like it's the case currently).
In my opinion, all the missions we have currently are wasted due to their instanced nature (and sh*t payouts). They had the potential to make Freemode last forever.
Suggested by JustOneMonth :
A casino, where you could play all RDR style crap and rob it !
Suggested by WinterEdit :
Add bars you can sit in, chat, play pool/darts etc. Oh and get drunk. One must never forget to get drunk in a bar.
Suggested by Leg3nd4ry :
I feel like Simeon needs more than one location to take his cars. It is really annoying and also a bit unfair to those who wish to make some bonus cash turning in cars for Simeon. I've been victim of it, but I'm also guilty of doing it myself.
Suggested by An Arctic Fox :
More activities inside your apartment! like pool, drinking games to name a couple.
Suggested by .Polar_Bear. :
Male Strippers
Bowling
Parasailing
Water Skiing
Suggested by gunslinger88 :
Scuba gear, ropes to repel from heli's, spear gun, revolvers...
Sharks to hunt in freemode
Suggested by ijustcameheretobeeotch :
Child support for getting a hooker knocked up.
Then you can play a mini-game dna test. If you pass the test it's not your baby but if you fail you get a choice of making payments or having a wanted star appear for not making payments. We have all been using the hookers all these years. I just think this would be funny as hell.
Suggested by BumpyJohnson :
Robbing Banks :
All the banks should be open to being robbed just like the stores.  The teller could be held up at gun point just like the cashier in the stores except instead of them putting cash in a bag they would be made to open the doors to the vault area.  Once they do you go back there,  blow the vault and steal the cash. There would be 2 ways to do it.
Loud and dumb - Your crew runs in and immediately shoot all the guards.  You get stars instantly and the cops will arrive shortly so some of the crew would need to cover the door and kill them.  One crew member will have to kill the teller and push the button to open the door to the vault area  The last member or same meber would run to the vault,  blow the door and grab the money.  Then you all escape.
Silent and smart -  You all go in with no guns drawn and each member takes a position.  One near the entrance (if a ped escapes after the robbery starts they call the cops),  one near each guard and one to point a gun at the teller to make him/her open the door to the vault (same way you make the clerk get the cash out of the register in stores).  When ready everyone acts simultaneously.  The guards are killed,  the teller is held at gun point and made to open the door to the vault (must keep your gun on him/her or they will push the button that calls the cops)) and the last member goes to blow the vault and get the cash.  If done smoothly no stars are gained until you blow up the vault.
Once a bank is robbed it will be close for the rest of that GTA day.
Suggested by BumpyJohnson :
Drug Dealing :
There are 3 levels to this. Kingpin,  Baller and Hustler. Here is how it will work.
Hustler - Everyone will start at this level. Gerald will be the default Baller when there are no player ballers (player who has reached baller status) available in the session. When you call Gerald up you choose the "Request a drug package" option (same option will be available when you call up a player Baller). He will then tell you to go pick it up from a certain location (this location will change randomly). A drug icon will pop up on the map and you go pick up the package.
Once the package is retrieved it is added to your weapon wheel under mele with a number next to it showing how many portions/sells you have with that package similar to ammo when you equip a weapon. When you equip the drug package multiple drug selling areas will show up on the screen in the form of big colored spots like gang attacks. You go there and once inside the area selling will be activated. You then just sell to the users who will show up on the map as little blips. You can either stay in one spot and let the addicts come to you or walk/drive around the area and take the drugs to the blips like the icecream man. lol Once finished you must go to Gerald to pay him his cut. Do this enough times and Baller status will unlock.

Baller - Once you reach this level Gerald will introduce you to a new default contact with Kingpin status. You then must call him (or a player Kingpin) to order drugs. They also will text you offering work. Once called the contact will tell you to meet him at a certain location to make the deal. You go to the spot and buy the drugs. You can kill him and his crew and jack the drugs but will lose that connect. Regardless, again the drugs are then added to your weapon wheel under mele with a number of how many packages you have to sell.

From here you can call individual player hustlers to offer a deal or send a mass notification out to them which lets them know you are ready to sell. They must then call you to set up a meeting. If there are no player hustlers in the session then default hustlers will eventually call you for work (be sure to have some friends with you when making the deal or you may get jacked).
Sell enough packages and Kingpin status will unlock.

Kingpin - Once you reach this level as before the default contact will introduce you to a new default contact. You then must call him for work or wait until he calls you. Either way once the meeting is set up you must go to that location to make the deal. Since these are major deals the locations will be at places like the airports, a warehouse, etc. You go to the spot and buy the drugs (like above you can kill him and his crew and jack the drugs but will most likely lose that connect).

Once you get the drugs unlike Baller and Hustler status these drugs are not added to you weapon wheel. Instead they are in trucks/vans and must be deliver to your safehouse (here is a perfect reason for R* to allow us to buy another smaller safehouse or garage). Anyway, once in route everyone will get an anonymous call telling them a major drug transport is in route. Your trucks/vans will then show on the map like the armor trucks giving ppl the opportunity to jack you (if you are the one jacking then you must have a 2nd garage or 2nd safehouse to take the drugs. If not then you can only take them to Gerald or a player Baller who can buy them or even jack you. lol)

Regardless, once you make it to you're 2nd safehouse or 2nd garage you're safe and players can no longer jack you. From here you can call individual player Ballers to offer a deal or send a mass notification out to them which lets them know you are ready to sell. They must then call you to set up a meeting. If there are no player Ballers in the session then Gerald will eventually call you for work.
Suggested by robban :
Gangs, territories and drugs (Another option to make money, when you reach a certain rank. The risks are high, but the payment makes it all worth it) :
This will not be very accurate to real life. But my thought is that the players are gang neutral, we are just criminals wanting to make money in any possible way working with any gang.
Gangs were not very present in Story Mode for whatever reason, but it shouldn't be the case in Online Mode. This is Los Santos after all, gang activity should play a bigger role.
Following gangs: Lost MC, Vagos, Ballers, Groovestreet, Marabunta Grande should deal with different types av drugs, this is crucial since you will make different kind of money depending on what drugs you deal and get different kind of fines if you get caught. You will only get the option to sell more expensive type of drugs once you have established a connection with a certain gang and reached a certain rank. Will get back to this later.
Drug packages should have the same colors as the different gangs, let's say: Black, Yellow, Purple, Green, Blue for the gangs named above. But will all have the shape of the packages you retrieve  to Trevor and Gerald.
If you dress, let's say with 2 clothing types of some gang color (green cap + green shoes for example) you get shot at if you are near another gang area other than Groovestreet in this case. (for Lost MC leather clothing will get you in trouble)
At a certain rank you will be able to spot a drug delivery on the map. After you have attacked the car/van and get hold of the package you head home and package stays there. You will then start getting threats by phone/SMS from whoever you stole the package from. Then their gunmen start appearing at random locations and on different hours of the day outside of the apartment, shooting you whenever they see you.
If you survive and take them all out, like 3 different times you will get the possibility to start selling the drugs you stole. But if you get killed the cops will be informed, the drugs will be ceased and you will get a fine to pay or a debt if you don't got the money at the moment.
The next time you enter your apartment, if you survived the attacks, the package will be split in 6. You can now choose how many packages you carry with you, the rest stays at home (with the risk of getting busted by cops (later on) or robbed in your apartment by visitors(whom you invited).
At this stage you start getting calls from different crackheads around the map. You choose to either:
- let them enter your apartment/garage, with the risk of getting caught if police sees NPCs running in and out of your house and get suspicious. If this happens a police force kicks in your door and all drugs gets taken away and you get to pay a fine that is based on what type of drug/drugs they found and how many packages you get caught with, same thing if you get killed outside with drugs on you.
- make your way to the buyer and get paid. You will risk your life selling the drugs of one gang in another gang territory, but also make more money.
You will have the option to drop packages at home, in the car and by foot on the streets. If you get arrested(killed) by cops with drugs dropped near you within a certain radius you have to pay the fine.
Package/packages gets dropped when you get killed (only of missions and of races) and is/are available for other players for a short while, only if they have the rank and they will start getting your calls.
Once you finished selling all the packages(package) you stole you proven yourself to the gang  and you will get packages regularly to pick up, so you always have the option to make money that way. Bringing the drugs home will now make YOU the drug delivery on the map that other players see, if they have the rank, with the risk of being attacked.
And you will also unlock another drug delivery by another gang on the map.
  If you fail to sell packages that you have received from a gang the connection with them will get lost and they put a bounty (based on drug and number of packages) on you for other players to collect.
Packages that you leave at home could be stored in a vault where they stay safe, but visitors can hack into it an rob you. (cops have no problem opening them though)
  Different vaults can be purchased and have different types of protections, more expensive ones have stronger protection.
Suggested by Pinnkiepie :
Beside Gang-Attacks, there should be random Gang-Hideouts/Bases (Lost etc) in Free Roam, consisting of several floors (with a Boss/Leader at the Top/At the Deepest Bottom/Basement)!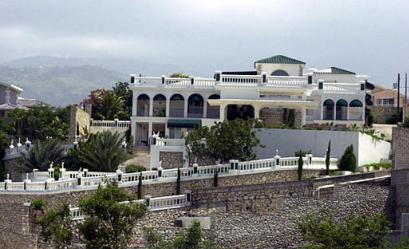 After the Boss dies (and a minimum of his Hitmen is dead) the Boss could drop a Special Crate, with an item for everyone participating!
With a chance for a Unique Item. (From a pool of Hairstyle, Clothing, Tat, Mod, not unlocked by Rank or anything else)
There could also be Crates placed out randomly on the different floors.
Also, an addition to this, in Free-Roam.
After lvl 40 or so, Three different Gang-Factions HQ (with different color) will appear on the Minimap (Special Icon/Symbol) after talking to Lester.
1. One Gang-HQ could be a Haitian Gang called "X"
2. Another Gang-HQ could be an Asian Gang called "Y"
3. And the Third-HQ could be an Italian Group called "Z" (No imagination on names, i know   
)
You can visit each HQ (Get a special Cutscene once per HQ), but you can only Swear Allegiance to one of them at a time.
When you have sworn Allegiance to one Faction, you will be assigned to a special Contact from that Faction, let's say the Italian Factions Contact could be called "Luigi" and you will be getting Missions and Tasks from that Contact to sabotage and destroy things for the other Factions.
Each Faction will also have a Store that offer Faction-specific Gear (Clothes/Outfits, Weapons, Mods)
As you have chosen an Allegiance, the other Factions will attack you on sight.
Whenever you sabotage or kill someone from the enemy factions, you gain Rep with your sworn allegiance.
As you gain Rep, the Missions become more and more important, rewarding and difficult, ever until you have Max Rep with your chosen Faction. Destroy Enemy Faction-Fortifications/Hideouts, Kill a certain Important Person from that Faction etc. 
Even Tasks to Kill other Players (that are on Enemy Faction!)
When you get to max Rep with your chosen Faction, you will get a very special Mission to destroy the HQ of your Factions Enemy and kill their Boss.
DrugLords Mansion
Once you manage to do so, that enemy Faction will disappear from your Map, and you will own That HQ as a Property, generating Income periodically and giving you a certain Perk.
Each Faction offer different Perks.
If you feel you have chosen the wrong Faction AFTER doing a few Missions (you felt their contacts and missions didn't fit your flavor), you can change your Faction, by killing/sabotaging your own Factions Troops and Properties, until your Rep with that Faction becomes 0 again.
Then you could visit another HQ (they wont attack on Sight at Rep 0) and switch Allegiance so to speak.
You get a new Cutscene and join another Faction, get different Contacts, different Tasks/Missions and so forth.
Switching is impossible to do if you have done the Final Mission for a Faction, ie destroyed an Enemy HQ.
There's no turning back from that
Suggested by robban :
You become a hostage when you visit a store or are about to rob a bank:O Life takes different turns.
You are able to make your way out of the situation, but other players can come to your rescue too.
Suggested by BumpyJohnson :
Hitman :
Earn a contact at some point that you can call or he will text you for work.  If you accept he'll send you a text giving you the target and telling you how he must be eliminated.  A blip will then pop up on the map showing the target's location just like the icon for armor trucks or Simeon's cars.  Go kill him,  take a picture and send it to the employer.
Suggested by BumpyJohnson :
Bounty Hunter :
Similar to Hitman except you don't kill the target.  Instead you must catch him/her then transport him/her back to a specific location.  If they're on foot you must knock them down then point your gun at them to make them get in your back seat.  A friend must also be in the backseat or they will get out and run when you slow down or come to a stop.  If they're in a car you must make them wreck so they get out then point your gun at them to make them get in your car.  If they run then of course knock them down.
Suggested by BumpyJohnson :
Vigilante Missions :
Using the cop car PC to find those who are wanted like in GTA IV.
Suggested by BumpyJohnson :
Fireman :
Answering calls to put out fires.
Suggested by BumpyJohnson :
Paramedics :
Answering calls to help random peds.
Suggested by BumpyJohnson :
Towtruck Driver :
Answering calls to tow vehicles.
Suggested by BumpyJohnson :
Random Jobs :
Like being a bouncer at the strip club,  being a cab or limo driver,  being a body guard for specific peds when called,  etc.
Suggested by BumpyJohnson :
Random events like SP :
The ones where the little blip randomly shows up on the map and you can intervene like helping a women get her purse back,  helping some guy get his car back,  helping either the police or the criminals in a shootout,  etc.
Suggested by BumpyJohnson :
More minigames :
Things like pool,  dominoes and cards (poker, spades,  etc) which could also be played in your apartment.
Suggested by robban :
There is a horse track in game that might never get used, but let us bet on a smaller scale with illegal cockfights or something.
Suggested by robban :
Drunk drivers (NPCs) appear randomly and cause accidents and traffic jams, on the big roads at least, as ambulance/helicopter ambulance/firefighters appear.
Maybe even the possibility to drive drunkards home and get a small payment, if you meet any.
Suggested by Revoemag :
A simple thing that R* can do now to increase immersion is to simply remove the cutscenes at the end of each mission..the one you speak with Gerald or Simeon..why can't we just speak with them as there NPC counterparts...
This would remove unnecessary loading times and would flow better the open world. Even if the contact was a static none moving NPC, it wouldn't take anything away from the game.

Take away cutscenes..
Suggested by robban :
Roadwork after accidents or just randomly to make the traffic flow change so getaways don't get so easy every time.
Suggested by Ren Fujin :
How about Pizza Delivering ? Basically, you'd get delivery jobs by going to certain shops (pizza shops). From there, you'd have to use the shop's delivery vehicle (probably a modified Faggio with a pizza box at the rear) and proceed to deliver pizzas to different randomly generated locations on the map.
The amount of money you'd get paid would depend on how fast you delivered, and also on the condition of your vehicle. Of course you'd get nothing if you trashed the vehicle (since it contains the pizzas!).
Difficulty could be increased by adding more and more delivery locations within a single course, and/or by adding a timer ...
... hell, if Rockstar isn't bent on modeling new stores to fit the pizza model, how about just using the existing Cluckin' Bell stores and make it Burger Delivering instead ?
Suggested by Leg3nd4ry :
It would be really cool if the game promoted cooperation in freeroam, but also a bit of chaos. What if a random event popped up splitting the lobby into two teams. Each team in the lobby would be against eachother in events like a random open world deathmatch, or maybe one team could be tasked with escorting an npc/vehicle or defending a location.
Suggested by robban :
What if a bus of prisoners, on their route to prison, gets jacked and all prisoners escape and making all sort of chaos on the streets.
You and the other players' mission is to capture them dead or alive and get rewarded.
Suggested by Toad_au :
A seaplane along with
Some sort of fishing mini game wouldn't be hard to intergrate into the game
Suggested by robban :
The Stunt Stand-in:
At a certain rank you get a call from the adrenaline junkie from Story Mode, can't remember his name. He introduces you to this guy from the film industry (we are in Vinewood after all) and he has some jobs for you.
You participate in different competitions for cars, bmx:es, motorcycles. You begin with a sh*tty one on all of these categories. The objective is to unlock different features for all of them that gives you a better chance to hit bigger scores. You can only participate on some races/obstacle courses with a fully modded vehicle and outfit.
You score points as you make more flips, land higher jumps and other crazy stuff, like in GTA IV I think with cars at least.
One of the modifications let you land a trick from very high buildings/mountain shelfes, right now you crash if you do so.
These trick-vehicles will only be available for doing these stunt jobs, but will be available to use in Free Mode once you finished everything.
You compete yourself up to the point where you proven yourself to be a daredevil to count with. At this point you have made it to celebrity status and are visible on all big commercial walls around the city for other players to see for an entire GTA-day or something. Now you get discounts on different stores as a celebrity.
You will win a trophy that will be standing in your apartment for your visitors to see.
This will be a game mode, guns are swapped with paintball guns. You will be able to buy different color shots.
  So other players around you will only be able to "paint" you and make scores (get higher rank or something) while not doing stunt jobs.
Suggested by robban :
(If lowriders with hydraulic suspensions were available)
A competition where the goal is to throw all the babes out of the car by bouncing.
Suggested by robban :
People might hate me for writing this, but they should remove GOLF and Tennis and maybe even everything below sea level to make place for more stuff above sea level (remove the feature of diving, we can be bad-*sses with one single weakness: water:) ) We can still do water races etc. and get wet in the pool. If removing stuff would make space for other stuff.
Suggested by DaCosta :
Golf and tennis are too clunky but potentially great fun. Underwater in online is redundant. But I would be sad to see them removed. Instead I hope they polish up all the mini-games and add some point to the underwater (i.e. online collectables.)
Underwater Content
Suggested by PkUnzipper :
Underwater would work if R* plans on integrating this with central components like the heist missions. Just like back in SP where micheal had to swim underwater and enter the building interior from the basement level. 
Underwater opens up a whole other dimension in terms of a possible TDM mission scenarios.  Your char can fight underwater with a knife, so why not use that feature to attack other players?
Then there is adding random spawns of valuable stuff like ammo cache drops, money etc. at various plane/ship wreckage sites underwater.  The deeper these crates, the more valuable.  So if one were to spawn below crushing depth level, then it should have at least a $500k+ value in terms of money, armor, weapons etc. in it.  Perhaps even clothing/masks which you can only unlock above say level 50!
Deep sea crate drops would also be a great way for low level players to gain early access to the high end weapons like mini guns, fully modded weaponry etc. etc.  But it would work the same way as with the survival missions.  You only get to keep those weapons until the end of that gaming session. 
Doing stuff like this would encourage ppl to explore not just the underwater areas of the map, but the entire map. R* needs to unlock ALL deep sea exploration water craft (dinghy with scuba gear, sub etc) and keep these vehicles unlocked once you reach the level to unlock them.  Re-locking vehicle access to mission important vehicles like the cargo bob and choppers after you get beyond a certain level is plain retarded IMO.   Honestly what the fuk were you thinking there R*?? 
And don't get me started on surfing or windsurfing.  These 2 water sport activities were a complete no brainer when R* decided to make the ocean a major map feature
Suggested by Revoemag :
Just need to unlock scuba gear and then crate drops at the bottom of the ocean...release harpoons as a underwater weapon..can you see the potential battles players could have...I'm picturing some scene from a Bond movie in my head...teams rushing to get to the drop first..harpoons wizzing pass your head...
Heists
Suggested by robban :
I'm afraid that there will only be 6 like in Story Mode as someone mentioned here on the forum.
What we need them to be is re playable, so we can do them over again. A smart and loud approach won't do.
Everything needs to change every time, to make it fun and challenging.
Security, payout, witnesses and traffic have to be different all the time. Based on what time of the day you plan to rob the bank for example.
You may have a plan, but everything changes as soon as you step out of the building with the money. There is big traffic jam on your planned route, f*ck the chauffeur. What we need is helicopter etc. etc.
Player Damage
Suggested by SOHC_VTEC :
No physical damage on the body armor !
Gta4 was like this and it was good, just ballistic damage on armor, when I fall off building my bones break, not the Kevlar on my armor....damn it R*!
Spawn System
Suggested by JustOneMonth :
Not losing money for dying. It just isn`t suited for a game where everyone keeps shooting each other in free roam.
Suggested by LosoNYC :
Honestly, the only thing that I really care about is removing the 2k death fees so I can finally enjoy free mode like I did in IV.
Suggested by Revoemag :
My idea is after you die, you sky fall and then parachute to wherever you wish. Takes away any chance of spawn camping, if anything it would give you the "drop" on them.
Suggested by blk95ta :
If you're killed by player X in free roam, they cannot kill you for 30 seconds. Seriously, i'm sick and f*cking goddamned tired of spawn killers. I got another bad sport warning tonight for blowing up some motherf*cker's car AFTER he ran me over/shot me 3 times during spawning. Finally i said f*ck this and as soon as i spawned i grabbed my rocket launcher and when he tried running me down i blew him up. 3 or 4 of my 6 bad sport warnings in 400 hrs of gameplay have been this exact scenario.
Suggested by Ren Fujin :
If it were up to me, I'd have players always respawn at the hospital (just like in SP), and they would get at least half a minute of spawn protection. They wouldn't be able to fire weapons, though. Kinda like passive mode, except they'd be immune to everything, including being ran over by vehicles.
Ingame Chat System
Suggested by Revoemag :
A similar system as the blip system for mics ...a proximity system..only hear those with mics when within a couple of blocks instead of hearing everyone everywhere on the server.
Suggested by Revoemag :
In game text window..

This has existed in many Mmorpg and has added lots of fun.
Yes we can send single text messages to a player but the idea behind the text window is that everyone in the session could see it.
This would open up better chances of finding like minded players seeing as you could /shout to everyone in session and ask who want to join you for let's say golf or police rp or any other non mission events.

I've met some cool players this way...it also allows for taunting other players too...'come get me bounty hunters'

The basic system from other games is simple..
Have multiple channels..

/crew..only chat with crew

/session...everyone in session

/all (this might be harded to do but it does exist in other games)... A channel to communicate with others in other sessions..being able to offer non mission events and having others (not just the 15 others in session) join in.

Its the random conversations that happen is the best part..random players having random conversations.. Then eventually crossing paths with said player and becoming friends.
Options to set it to receive only the messages you want to receive.
This idea is a great way to meet players and I personally find is lacking is the ability to communicate without a mic.
Player Penalties
Suggested by blk95ta :
Enable the prison and anyone who spawn kills gets to spend 48 in game hours in jail.
Suggested by soldat89 :
Have glitchers spawn in the prison and have them fight their way out with a shank.
Suggested by jdkzombie :
My idea was to have a text to your iFruit phone, in the event someone blows up your PERSONAL VEHICLE, that allows you to either PRESS CHARGES meaning they get a bad sport rep warning and pay your insurance deductible, or you can select DON'T PRESS CHARGES, so they still pay your deductible, but no bad sport mark on their profile.
The purpose of this, is so if someone is greifing you, press charges, or if your are getring grieved and dont care, dont press charges, BUT, like me, if you are goofing off with friends, you can chase each other across the map and shoot and explode things at will without repercussion as long as nobody presses charges.
Suggested by bronysplatter :
How about a "safe zone" around the apartments where you can shoot npcs and stolen cars, but not personal cars or players?
Even if an npc car blows up, it wont effect the " glued to the ground" player car at all.
Suggested by Leg3nd4ry :
I also feel like car insurance and bad sport should be removed enitrely. People are being knocked into bad sport lobbies for trying to defend themselves or others from griefers, and insurance is really pointless. Insurance won't protect you from griefers and won't bother those who have tons of money anyway. We need a new system.
Here's my proposal: If you blow up another player's PV, you get an instant 3 star wanted level and a temporary "criminal" label next to your name and a unique blip on the map. You have a chance to escape the 3 star wanted level, as usual, but the criminal label remains until you are killed, whether by the police or another player. Players that are killed while labeled a criminal will respawn in the prison (possibly wearing a prison outfit for the fun of it) and given a chance to escape, of course escaping would result in a 4 star wanted level that you would then have to lose.
Players that kill a "criminal" would be rewarded similar to a bounty.

I feel like that would satisfy most players. There would be no more worry about bad sport lobbies, but there would be sufficient annoyance to discourage random acts destroying PVs AND it would create a nice little side objective for all those in the freeroam. Not to mention it would be fun to be able to aid in breaking people out of prison if you chose to go that route. Of course, you'd have to contend with wanted levels if you did that too.
Suggested by Revoemag :
What makes this game great is the fun we have customizing our vehicles, clothes, hair, tattoos, buying new vehicles...etc..

So instead of dividing up the player base with a goodsport lobby and bad sport lobby, just restrict what the bad sports have access to..
BS lvl 1...no access to direct deposit thru phone
BS lvl 2...above restrictions plus restrictions from clothing stores
BS lvl 3...above restrictions plus restriction from LSC..and phone aide contacts.. Lester, Merryweather..etc..
BS lvl 4...above restrictions plus restriction from Ammu-nation..
Police
Suggested by robban :
Cops are patrolling the streets by foot, the streets where all the apartments/hotels that are available for players are located.
Suggested by robban :
Less crowded areas and more remote areas like mountain tops etc. shouldn't have police arriving that fast or at all. How are we supposed to be hunting? Sure there are suppressors, but once you´ve shot some rounds they always arrive...
Money
Suggested by robban :
Dealing with multi millionaires/multi billionaires:
The Maze Bank of Los Santos can no longer guarantee the safety of your money when you reach a certain level, let's say 5 millions and above or something.
The objective changes at this stage and you now have to protect your assets. You can no longer sit in your apartment bragging of how much money you got and harassing other players etc. You now become a target!
You become part-owner to ONE Fleeca Bank (I guees you all have seen those banks scattered around the map, not enter-able online though. Just in Story Mode)  whether you want it or not and all your money gets transferred to that bank.
[Millionaires whom get online becomes targets, if there are none,the money is taken from the game]
But beware, players with certain rank have the possibility to rob that bank - YOU. So you have to pay for what type of vault your money is stored in (a more expensive one have stronger protection, takes longer to hack) and you have to pay for what type of protection that bank will have, how many guards etc.
Players will have the chance to rob a certain percentage of the money that the player holds.
Suggested by teh_g :
If you can only insure a certain amount of money per bank, then there needs to be more banks.  As people amass more and more wealth, it would suck to lose this because someone went through your mattress..
Suggested by robban :
Different pedestrians need to carry different amount of money at least these ones:
- Homeless people (LESS)
- Hookers (MORE)
- Bikini babes (LESS)
- Well dressed people (MORE)
The armored trucks need to be transporting a bigger amount of money, or depending on what time of the day you spot them etc. They could even be escorted by cops if they carry a big amount.
Clothing
Suggested by robban :
Clothing Stores:
It's really bad that all clothes are available in every clothing store, now players don't need to drive up to a clothing store in Paleto Bay or Sandy Shores for example. Everything is nearby...
Different clothing stores in different areas should hold different clothes!
I would like to be able to purchase these items:
Redneck/hillbilly clothing
Biker clothing like leather vests and pants
"Rob-clothing" like ski mask and hoodies with the hood put on (OF ALL COLORS)
Beach clothing for men like swim trunks short and long legs
Sports wear like NFL/NHL/NBA type of clothing, with no team just numbers maybe, sweathers, tank tops, shorts. (OF ALL COLORS)
Bandanas! not just the biker type, also the gangster type whit a knot on the forehead or on the back (like Tupac/Nate Dogg) or around mouth or hanging from the waist.(OF ALL COLORS)
More caps, no brand, LS caps is enough (OF ALL COLORS)
Clothing for construction workers, truck drivers etc.
Police/firefighter/ambulance clothing for a higher price at AMMU-NATION (have read about here on the forum somewhere)
Suggested by NudasPriest :
Another idea to improve GTA Online, perhaps not only the Freemode, would be the addition of boiler suits/coveralls/jumpsuits into the game for criminal purposes, like masks.
My vision for this is that you would be able to buy one of these suits like in SP for the Blitz Play mission, and we would be able to put it on and take it off from the interaction menu just like masks, glasses, hats, etc.
This suit would work similar to masks and alongside them, meaning if you got 4 stars with a mask and coveralls on, you could break line of sight, take off the mask removing 1 star, take off the coveralls dropping another star, leaving you with 2 stars from 4. There would probably be an animation for putting it on, taking it off, similar to taking off a parachute or something. You most likely wouldn't be able to do this within a vehicle so it doesn't seem like it'd be overpowered, but just incredibly useful.
Vehicles
Suggested by robban :
LS Customs
Different LS Customs Shop's should be specialized on somethings, like you would need to go to a special place when doing illegal stuff like removing the tracker from a stolen car, at a higher price.
Suggested by robban :
When a player get the message that his vehicle has been impounded, other players get the option to pick that vehicle up with the tow truck and take it to the scrapyard where he destroys it (have seen one machine that does it, but is not functional in game. But they make it work) and gets paid.
Suggested by FrankinLamar :
What if we could purchase crates of ammo and put them in our car trunks, then pop the car trunks to refill ?
Suggested by robban :
Stealing cars
Everyone wants interiors in all houses etc. Something that maybe isn't possible in this generation of consoles.
But the harbor is full of containers and they could contain expensive/rare cars, who are not present in traffic.
Let's say players get the message that shipments have been made to 2 different places at least, so all players won't gather at one place. This happens at a certain rank, and more expensive cars appear at higher ranks. Containers may be moved with the crane that was used in Story Mode at the harbor.
Players can either fight over the same car, or others who enter the area get the option to participate in the stealing of the car as a "spectator" . The object for those players is to help one player to steal the car and escort him to his garage. Security and resistance (guards, enemies following the car) is higher for more expensive/rare cars, the helping players get paid depending on how much they fought.
You can only steal one vehicle at every 10 rank, like rank 50, rank 60 etc. To give other players the chance to steal one. You will be able to sell these cars.
Suggested by robban :
Robbing garages (not player's)
I guess you all have noticed that there are garages which are opened a little bit at different places around the map, down the Vinewood Hills in the rich area for example.
At a certain rank the crowbar should be available to purchase and you will be able to crack open garage doors with it. Rare classic cars (not in traffic) in really bad shape, not drivable, will randomly appear in different garages around the map. So you will have to search for them, some garages may be empty. But you need to sneak or kill the house owner or NPC's around the area or police will be alerted.
Once you have opened it you need to call a contact(the mechanic maybe) in the phone that picks it up, paying of course, and leaves it at some LS Custom where you will be able to restore it, for a high price. Since it's very rusty etc. Then you are able to respray it and so on.
Suggested by RAS_ZeroZ :
Allow buzzards to lock onto tanks
Suggested by robban :
They need to unlock the logging trailer etc, they carry a lock at the moment that is held up by a small regular lock. You're not able to blow it up or shoot it of, but we're able to hack into security systems in game... That doesn't make any sense. I feel sorry for this guy http://gtaforums.com...ucking-company/
(they do appear in traffic, but they are easier to spot at certain places, but with a lock:S)
Radio and Music
Suggested by robban :
They really need to do something about the music in this game, it's kinda hard to get that Cali-feeling to Pet Shop Boys - West End Girls... I know I don't need to listen to Non Stop Pop FM, but I just like listening to Kara's voice:P
There are a few songs that are good, haven't been listening too much on the radio. I just keep switching all the time since the radio stations starts from track 1 all the time...
One thing that is positive is the latino station, one artist even mentions Los Santos, even though the songs aren't that great.
They should really start co-operating with a streaming service or something, and give players a discount maybe, or they could come up with something. There shouldn't be a problem since the game sold in such a huge quantity companies could be interested.
Or maybe a DLC that let's us make our own playlists from music on the harddrive (have also been mentioned here on the forum)
A cool feature (optional) would be if the radio switched station depending on what zone you come to. (Another advantage with dividing the map into zones is street gangs...) [this would require that we make different playlists for different zones]
Let's say you're in the ghetto listening to this:
South Central Cartel - All Day Everyday
(I linked to this music video to show what is missing in game when it comes to clothes, but listen to the uncensored version:] )
And music switchs smoothly to this when you enter Vagos Territory:
Wicked Mind feat. Cali Life Style - Keep It Pimpin
The same happens with country music etc.
This should be in: The option to upgrade your music gear in the car, to get better sound in your speakers:P
There should be an option to automatically put music on as you enter the apartment or garage and music should definitely start when a lap dance starts.
Give us at least the option to choose our favorite tracks from the game to make our own playlist.
Display
Suggested by robban :
Hud needs to show speed in MPH or KMH when driving and biking.
Emotes
This one is more of a nice little extra - not necessary, but would once again make the experience much more fun and immersive : We need more emotes.
 
Suggested additionnal emotes and character animations :
- Hand wave
- Clapping
- Laughing
- Sitting down
- Dancing
Suggested by Pinnkiepie :
Crews should be able to choose from more Emotes/Actions than they can currently, like Hand wave, Clapping, Laughing, Dancing, Jig etc
You could also be able to Unlock new Emotes via Indiviual Content (Armwrestling, Darts, Tennis, Mastering Survival, Gang Hideouts or whatnot) and / or Crew Content.
Character features
Suggested by Pinnkiepie :
Tip Nuck Plastic Surgeon in the Finer Area of Town
A very expensive Plastic Surgeon has opened business close to Vinewood, where you can change your nose, chin, waist etc using Sliders for a high cost! You could only use this service once every 4 in-game weeks though, let it heal first!
Suggested by ColeBillyard :
This game needs plastic surgeons or some way of remaking your character, the fact that my character looks like he had a stroke really turns me away from this game, i think we should band together and get some of these ideas out there, let us pay (in game or even real money) to remake our characters or something.
Suggested by YaWreck :
Being able to turn off helmets !
Maybe some more tattoo's, I've noticed you can't have every tattoo like if you like a few tattoo's for the right arm you may have to be only 2. Add neck and hands tattoos.
I know it's probably wishful thinking, but Rockstar did say they were open to suggestions, so it's worth a shot.

I hope you guys can discuss these, and most of all, suggest your own ideas in this thread. I'm sure together we can come up with interesting ideas and concepts to make GTAO's Freemode a much better experience.