When i first saw the back of GTA V cover with GTA2 style logo (GTA) i was happy that Rockstar did not forget good old GTA2 and that style. After finishing the game (V) I went back to GTA2 i played it, i was listening to the soundtrack. And this vision was born:

Anywhere is a third-person action rpg game with open world that take place in Anywhere City USA in the year 2014. The game is set in alternative dimension, where America has become a country of Totalitarianism the goverment want to control everything. The only renegades are street gangs which fight for they own pice of freedom and with each other. Player will decide with who he want to work and gain respect of this organization.
Respect is a fundamental aspect of the game, determining which gangs the player may work with and how gang-members may react to the player.
.:CHARACTERS:.
Protagonist - Not much is known about thim he is mute and it is your decision if he will be Male, female - black, white , asian, indian... Eavents of the game starts when riot in a labor camp for convicts breaks out. You are one of the few who managed to escape, as a wanted man/woman you need to find new friends and enemies.
You are in position where you cant be neutral.
Curtis Blue - Man who help you just after your escape he give you new false identity, he will be your first employer and his mission will introduce you to the world of Anywhere.
Amari Shoe - Head of the Zaibatsu corporation, he was appointed after his father was killed.
Sociopath that does not have a clue about business. He also love to shine in media.
.:THE GANGS OF ANYWHERE:.
Zaibatsu
Mafia/Corporation operate as a pharmaceutical company but in reality they do more than drugs, Unlike other groups, they operate with silent approval of the government.
SRS Scientists
They hate Zaibatsu, and belive that there are at least three dimensions, probably because they are high on chemicals all the time.
Loonies
gang founded by refugees from the nuthouse... It says it all.
Yakuza
This Japan sindicate used the poor economic situation in Anywhere to expand their business
US Freedom Movement
USA f*ck Yea! Always angry rednecks, that try to form opposition.
more gang info coming soon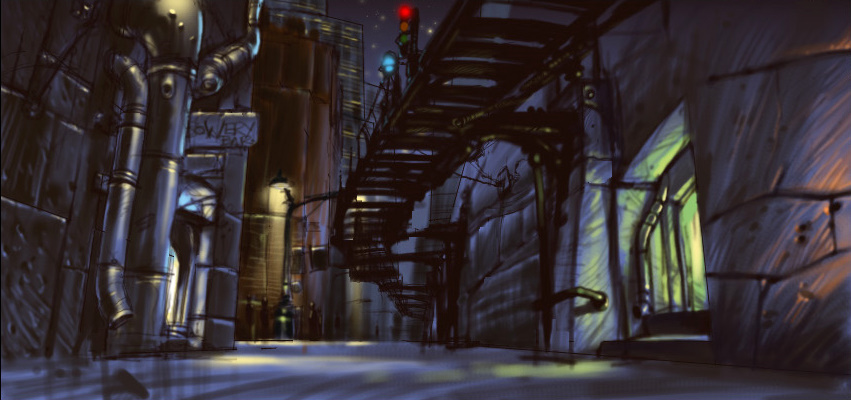 .:THE ANYWHERE CITY :.
Anywhere is one of the most important American industrial cities with rising crime but you will not hear about that in the official media. The architecture of the city is very diverse, you will find glowing neons in the center, tall glass buildings in downtown beautiful expensive houses with heavy security on the suburbs but most of the city are factory district and slum... residential areas.
The city has four metro lines. The city is divided into two parts by the Admire river.

.:ANYWHERE MEDIA :.
Most of radio signals in Anywhere are pirate and most of stations are associated with gangs.
List with example playlist
Legal stations:
Talk radio with the latest progpaganda.
Pop / Talk Radio shows Zaibatsu as the saviors of America and other groups as their enemies
  Pop radio
Faarrow - Say My Name, 
Katy B x Zinc x Wiley - Got Paid
SOLANGE - LOSING YOU
Angel-Wonderful
Jon Lajoie- Pop Song
(...)
Pirate stations:
Mostly instrumental Dub Music
King Tubby - Dubbing My Way
Mad Professor- Black Panter Dub
Augustus Pablo - Young generation dub
Tommy McCook & The Aggrovators - A Happy Dub
Conroy Smith-Dangerous
The Congos - La La Bam-Bam
(...)
Detroit Techno, Chicago House
Dajae-It Is All Over My Face
Mad Mike - Hi-Tech Dreams
Jungle Brothers - I'll House You
Follow Me - Aly us
Underground resistance - Transition
Roger S - I Need You
(...)
 
Classic UK undeground sound
Engineers Without Fears - Rhythm
Prodigy - No good
Aphrodite-Spice  Even Spicier
Badman – War For '94
Ratpack-Clipper
Tribe of Issachar ft. Peter Bouncer – Junglist
Aphrodite-Return To Jedda  Original VIP
(...)
Insane DJ play what he want. oh boy only he see pattern here. This station is controled by the Loonies
Fatboy slim - f*cking In Heaven
the shoes-america
The Pinker Tones-Karma Hunters
Bonjay-Stumble
Stone People-tgb
Death Grips-I Seen Footage
Happy Mondays-Step On
(...)
Yakuza radio station play mostly Japanese music
She - intro (chiptek)
七尾旅人×やけのはら - Rollin' Rollin
Dr.Usui - Speed Demon
Daft Punk - Crescendolls  (not Japan but part of Interstella project that was inspired by Japan animation)
Guitar Wolf - Taxi Driver
She-Atomic
The 5. 6. 7. 8's - Motor Cycle Go - Go - Go
more + yt playlist soon
i hope you get the basic concept ,
much more stuff like characters,story,gameplay info, comming soon