So, Rockstar had big ambitions. However, where these too much for current gen to cope with?, i would say yes.
They've created a giant beautiful map, yet it just feels empty, dead. The old hardware really shows when you are in the countryside. All that's there is hills and grass, i say grass but there's nothing its just a texture. What we saw in the trailers is a immersive detailed countryside teaming with wildlife and detail. 
Below you can see the trailer image, top one. And the gameplay, second one.
One of the comment was "Rockstar better stop cutting down tree's". This is their second go at a HD era of GTA and i can say they have done the best that's possible for this gen with memory restraints and what not.
I think that with GTA VI or even a next gen version of V we will get a immersive environment like GTA IV, but with the scale of V. I think we will see a major jump.
Look at watchdogs for example. The PS4/XB1 one looks amazing, but when they showed the PS3/XB360 version it was "dead" and empty looking. With minimal details.
I was viewing the next gen as pointless but after seeing GTA V i think its time we, and the developers moved on and left the current hardware behind.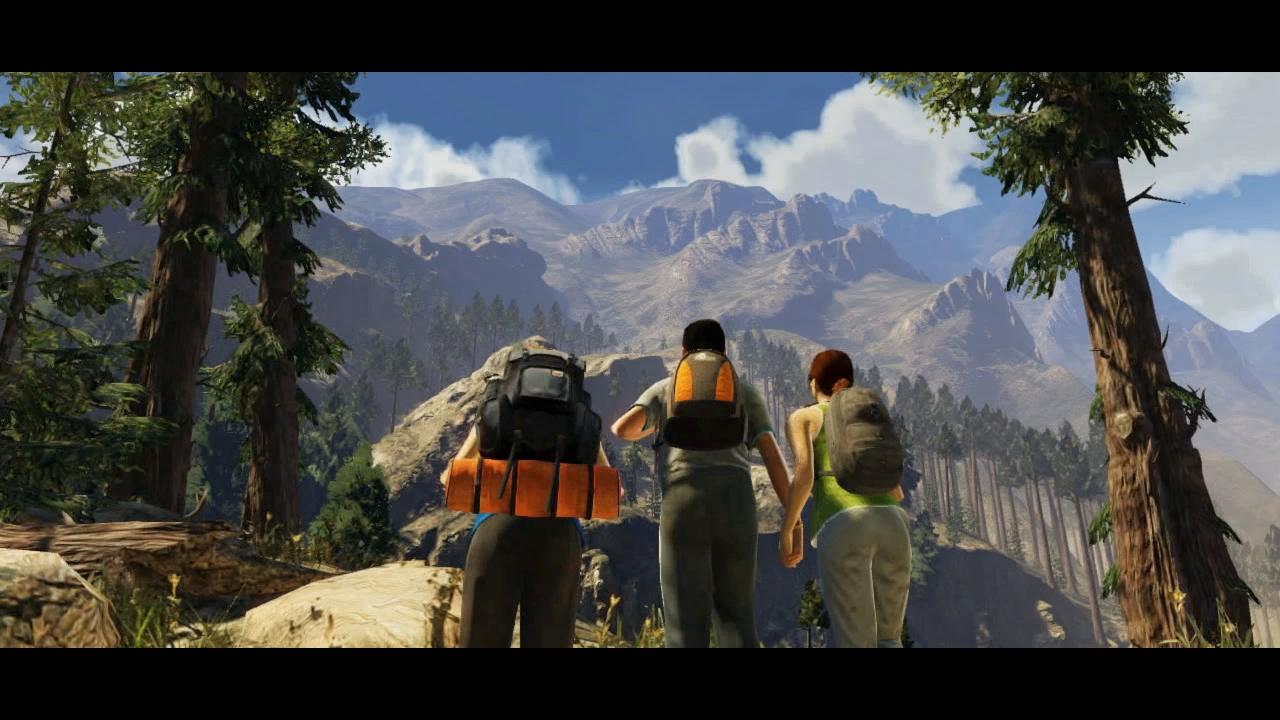 But that's not to say its amazing how far gaming has advanced!