Pretty soon GTA:Online will be available for everyone to explore & enjoy. What other car's would like to see added to the "expandable" world of GTA:Online?.... A great way to go about adding more cars would be to include specialized dealerships we can visit online/ingame for different types of vehicles all across the map. Exotic/Classic Cars in Vinewood. Muscle/Classic & "Regular" Cars where Michael worked. Off Road/Trucks/ATVs/Dirt bikes/Choppers would be sold around the Sandy Shores area. Tuners/Street Racers/ type cars near where lester lives. Also hidden "easter egg" bonus cars/parts that can be found all around like at the race track, on the army base, in the woods, behind sheds, under bridges, or in massive (car) junk yards etc. For example, old brokendown cars that you might see around the map especially in Blaine County may appear like its been on fire, or something & may be hard to recognize in it's abandoned state as anything of real value and interest at first glance, which gives them the perfect camoflage. These cars have to be Towed to a LS Customs for restorations, which of course will be very, very, very expensive, because you will most likely be replacing everypart on the car plus any upgrades that may be available to you. When you go into each dealership they all will be unique of course and if the ride you are looking for is not out on the lot or in the showroom, you can go on the dealerships website and order/customize your new vehicle and have it delivered to your garage or go pick it up yourself. Everyone has something(s) that they would like to see added in or improved, and with this saving the best for last approach being taking by R* Hopefully they will continue to exceed everyone's expectations.
1963 Corvette Stingray
1982 Porsche 911 Turbo
1965 Ford Shelby Cobra
2011 Bentley Continental GT
1986 Ferrari Testarossa
1981 Ferrari 308
Ferrari F40
1963 Aston Martin DB5  
Hidden "Easter Egg" Cars:
The "Mach 5" Speed Racer
1981 DMC-12 DeLorean "Back to the Future"
When you purchase every speed upgrade w/exhaust you get the big thrusters on the back. The "special" part you will need to teleport when you reach 111mph is hidden on the army base.
1982 Pontiac Trans-am Knight Rider "K.I.T.T"
1955 Ford Futura "1st Batmobile"
1967 Chevy Impala "Supernatural"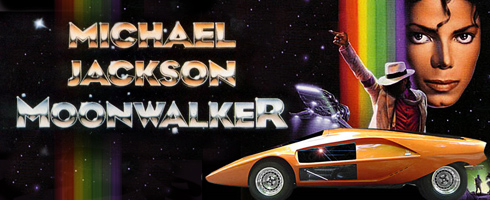 1970 Bertone Stratos Zero "MoonWalker"
First noticed this car in MJ's movie that came out in 1988... In one of the scenes he actually transforms into this car and makes a blazing getaway..I would post the movie clip for you guys but i'm not sure how to yet.
1986 Dodge "Wraith" M4S Interceptor
Probably, my all time favorite "movie car" other than Bonds '63 DB5 of course.
To be continued.....