Ladies and gentlemen, I do believe I have uncovered a conspiracy. I have found the real equivalent of Pollos Hermanos. The real version is a Chilean company called "Super Pollos," and we all know
who else is from Chile
.
It all started when I was roaming around Chile on Streetview and found a very familiar looking van...
https://maps.google....182.67,,0,11.56
The brand imagery is almost exactly the same, and the mascot is wearing a hat
just like Heisenberg's.
.
So I did some digging around, and they have a Youtube channel, this is where it only gets spookier.
They have videos of stealing from Americans and Mexicans, just like Gus fought against the American-Mexican Cartels.
They even have the ending to Season 4 (SPOILER ALERT, YOU HAVE BEEN WARNED):
To make it worse, there is
one
comment on the above video...and it is by a man called
Hector
, just like Hector Salamanca!
Furthermore, the company is part of a huge food company Agrosuper just like Pollos Hermanos is a subsidiary of Madrigal Electromotive, here are some of their other brands:
If you go to
their website
now you will see this picture:
Note how his
arms are folded
just like the Pollos Hermanos logo.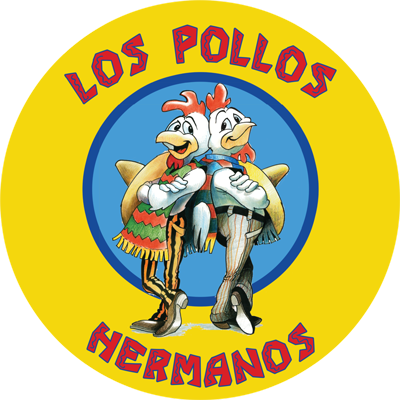 The similarity is more than a coincidence. Spread the word, I must go now before they find me...