Grand Theft Auto 5-Star is a Major Modification for San Andreas; Remember,
A major modification
, not a TC or a modpack.
With 5-star you can have some 2013 vehicles, new clothes and shops, a four-protagonist game, New HUD and Radar System and many other things.

Click the picture below to watch official trailer.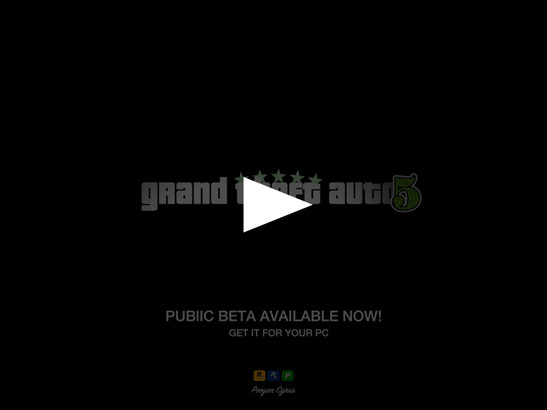 Things you need:
An IMG editor (I recommend
Alci's IMG Editor
)
A backup of you game
Follow this step-by-step install guide:
1. Download all three parts.
2. Extract all three of Them to a new folder (NOT your game directory!)
3. Now open the "Paste to SA directory" folder, copy everything in that folder and paste them right into your game's directory.
4. Then open gta3.img with your IMG Editor
5. Go to "Actions > Import(remove if exists)" and select everything from "Put in gta3.img" folder. Then rebuild the archive.
6. Now open gta_int.img with your IMG Editor.
7. Go to "Actions > Import(remove if exists)" and select everything from "Put in gta_int" folder. Then rebuild the archive.
You need three ped models for your criminal team! You should rename their txd and dff files to ARMY, FAM1 and FAM2.
You can download my team (Micheal-Niko-Tommy) in end of this post. But customizing this team is really easy! And for installing your team, you should open gta3.img and "import(remove if exists)" your favorite peds.
Now, play your game with SAORS.exe

Part 1
Part 2
Part 3

My Favorite Criminal Team!
Hope you enjoy this beta mod. I'm hardly working on shops and clothes textures and radios and side missions. REMEMBER this is a beta and not the final edition. This Beta Version Doesn't include many of side missions because they had bugs so that I couldn't upload them. Also the radio stations are WIP for now.
DK22Pac, Alexander Blade, in45do, Wesser and TheJAMESGM for HUD and Radar
Los_Vincent for Protagonist Change code and models
SilentPL for helping me, and also his useful "Amazing Screenshot" mod!
GroveStreet_Head I don't remember for what

however, thanks to him!
GTAgaming users Marklez White (Sabre and Sabre GT) and box_factory (No-Storyline script)
And PooyanCyrus, me! The guy who made the shops, clothes, New Cop Cars and Taxis, New Menus, HD loadscreens, Radio stations, Radar icons, Graphic Enhancement and for now, i'm working on side missions and Radio Stations. Radio Stations will come in less than a week.