Score

 
"It looks like there will be a new approach to music too. Inspired by Rockstar's successes with Red Dead and Max Payne, missions will now be accompanied by an interactive score rather than radio play. "We though could do something interesting if we scored missions in GTA," says Houser. "Obviously we didn't want to lose radio stations, so we thought we'd do both." - The Guardian
"Missions offer a dynamic score that changes to match with whatever is happening on the screen, like in Max Payne 3" -Destructoid.com (Preview)
The Score was a collaborative effort between Tangerine Dream, Woody Jackson (who scored Red Dead Redemption and helped score L.A. Noire) and Alchemist and Oh No, also known as Gangrene. -Rolling Stone
Each of these composers is used to define a character or an environment. -Rolling Stone
It's completely dynamic, and engineered very similar to what we've done in the past with our interactive stem system it responds to what you're doing with your character. -Rolling Stone
Soundtrack
"15 radio stations (+2 Talk), 240 licensed songs, and roughly 20 movies worth of score. Largest Soundtrack and Largest Score we've done"- Rolling Stone Interview with Ivan Pavlovich, Soundtrack Supervisor

"...What was important for us was to capture that feeling of L.A. and California. We approached the radio stations as the musical soundscape [you experience] as you fly into L.A."- Rolling Stone Interview with Ivan Pavlovich, Soundtrack Supervisor


Songs Used In Trailers


01. Ogdens Nut Gone Flake - The Small Faces GTA:V Trailer 1
03. Skeletons - Stevie Wonder GTA:V Trailer 2
05. Radio Gaga - Queen Michaels Trailer
06. Hood Gone Luv It - Jay Rock Ft. Kendrick Lamar Franklin's Trailer
07. Are You Sure Hank Done It This Way? - Waylon Jennings Trevor Trailer
13. Sleepwalking - Chaingang of 1974 GTA:V Official Trailer


Songs Used In Demo's
 
02. Radar Love - Golden Earring 1Guardian *Paragraph 19
04. Give It To Me Baby - Rick James 2IGN LiveStream *Mentioned at 2:09:44
08. Glamorous - Fergie 3Playstation Magazine *Page 1, Paragraph
09. Regulate - Warren G Ft. Nate Dogg 4NowGamer *Section 9 (Music)
10 I Like It - Enrique Iglesias Ft. Pitbull 5Meristation
11 187 Proof - Spice 1 6Edge Preview *Page 46, Insert; Top Right
12 Straight Up Menace - MC Eiht 7IndianVideoGamer

1"You forget how important music is in this game and then you watch the GTA Vdemo and see Trevor leaping into a battered old truck and screamingoff into the desert playing Radar Love, and it all comes back." -The Guardian

2"We Know that the radio stations are going to come back. When we saw our demo, what are some of the songs we heard? We heard Give It To Me Baby...." - IGN LiveStream

3"Michael takes to the freeway with Fergies Glamorous blaring through the windows..."
- Playstation Magazine UK

4"Regulate by Warren G and Nate Dogg is one of the songs on GTA 5s soundtrack..."
- NowGamer

5"Pudimos escuchar country, rock, rap y hasta dance comercial con Enrique Iglesias junto a Pitbull en su I like it..." - NowGamer

6"No news on Radio Stations yet, but we heard [] Spice 1's 187 Proof..." - Edge

7"...MC Eihts Straight Up Menace did play during Franklins part of the demo...."
- IndianVideoGamer


Songs Used In Samplers are annotated in order of appearance.
Radio Station's


Format:Classic Rock Host: Kenny Loggins

Seen on a Poster on Jimmy's bedroom wall in Michael's character Trailer NA
Billy Squier - Lonely Is the Night (1981)
Bob Seger and The Silver Bullet Band - Hollywood Nights (1978)
Bob Seger and The Silver Bullet Band - Night Moves  (1976)
Chicago - If You Leave Me Now (1976)
Def Leppard - Photograph (1983)
Don Johnson - Heartbeat (1986)
Elton John - Saturday Night's Alright for Fighting (1973)
Foreigner - Dirty White Boy (1979)
Gerry Rafferty - Baker Street (1978)
Greg Kihn Band - The Breakup Song (They Don't Write 'Em) (1981)
Julian Lennon - Too Late for Goodbyes (1984)
Kenny Loggins - Im Free (Heaven Helps The Man) (1984)
Phil Collins - I Don't Care Anymore (1982)
Queen - Radio Ga Ga (1984)
Robert Plant - Big Log (1983)
Simple Minds - All The Things She Said (1985)
Small Faces - Ogdens' Nut Gone Flake (1968)
Steve Winwood - Higher Love (1986)
Stevie Nicks - I Can't Wait (1985)
The Alan Parsons Project - I Wouldn't Want To Be Like You (1977)
The Doobie Brothers - What a Fool Believes (1978)
The Cult - Rain (1985)
Steve Miller Band - Rock 'N Me (1976)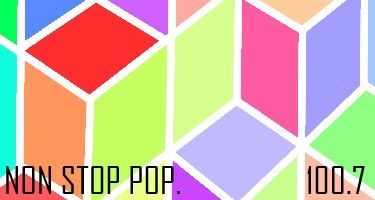 Format:Pop Host: Cara Delevingne

Seen on a Billboard during GTA:V Gameplay Video

Cara Delevingne, a model from the UK states on
Instagram that she will be DJ a Radio Station in GTA:V

"Other stations will be programmed by....
pop DJ Cara Delevingne..." - LA Times NA
All Saints - Pure Shores (2000)
Britney Spears - Gimme More (2007)
Corona - The Rhythm of the Night (1993)
Fergie ft. Ludacris - Glamorous (2007)
Hall and Oates - Adult Education (1983)
Jane Child - Don't Wanna Fall in Love (1990)
Kelly Rowland - Work (Freemasons remix) (2008)
Mis-Teeq - Scandalous (2003)
Modjo - Lady (Hear Me Tonight) (2000)
N-Joi - Anthem (1990)
Pet Shop Boys - West End Girls (1986)
Rihanna - Only Girl (in the World) (2010)
Robyn ft. Kleerup - With Every Heartbeat (2007)
Stardust - Music Sounds Better with You (1998)
Wham! - Everything She Wants (1984)
Amerie - 1 Thing (2005)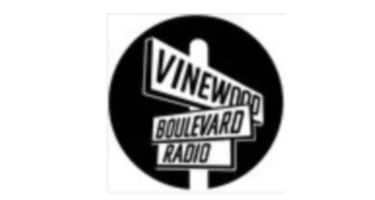 Format: Alternative
Host: Nate Williams and Stephen Pope of Wavves
Tagline: The soundtrack to your broken dreams and unspent potential.

Wavves, an American Surf Rock Band posted a linkto the official GTA V website on their Twitter Account on May 9th.

Click to listen to a Vinewood Boulevard Radio Sampler!
Wavves - Nine Is God
FIDLAR - Cocaine
Bass Drum of Death - Crawling After You2
Hot Snakes - This Mystic Decade
Moon Duo - Sleepwalker
Sam Flax - Fire Doesn't Burn Itself
Shark? - California Grrls1
The Black Angels - Black Grease
Metz - Wet Blanket
Ceremony - Hysteria
Ty Segall Band - Diddy Wah Diddy
Thee Oh Sees - The Dream3


Format: Mexican
Host: Don Cheto / Camilo of Mexican Institute of Sound
Tagline: Mexican electronica mixing corridos and traditional
              songs with hip hop, rock, and ska.

Click to listen to a East LOS FM Sampler!
Los Buitres De Culiacan Sinaloa- El Cocaino (2012)
Mexican Institute of Sound- Estoy (2012)
Niño Dioz - Criminal Sound (2010)
La Vida Boheme- Radio Capital (2011)1
Fandango- Autos, Moda y Rock and Roll (1987)
Don Cheto- El Tatuado (2007)
Sonora Dinamita- Se Me Perdió La Cadenita (1978)
Fiebre de Jack - She's A Tease (2010)
Maldita Vecindad- Pachuco (1991)
Hechizeros Band- El Sonidito (2009)2
Milkman- Fresco (2012)
La Liga Ft. Alika- Yo Tengo El Don (2012)3
Los Tigres Del Norte- La Granja (2009)
Los Ángeles Negros- El Rey Y Yo (1970)

 
Format: Classic Hip Hop Host: DJ Pooh
Tagline: Coming at you from the city of Davis
             music from the days of the pager.

Click to listen to West Coast Classics Sampler!

Probably Located on Carson Avenue.
2Pac - Ambitionz Az a Ridah (1996)
Compton's Most Wanted - Late Night Hype (1990)2
DJ Quik - Dollaz and Sense (1995)
Dr. Dre feat. Snoop Dogg - Still D.R.E (1999)
King Tee - Played Like a Piano (1990)
Dr. Dre feat. Snoop Dogg, Kurupt & Nate Dawg  - The Next Episode (2000)
Ice Cube - You Know How We Do It (1993)
Kausion Ft. Ice Cube - What You Wanna Do (1995)
Kurupt- C Walk (1998)
Tha Dogg Pound feat. Mack 10  - Nothin' But the Cavi Hit (1996)
MC Eiht - Straight Up Menace (1993)
N.W.A.- Appetite for Destruction (1991)
N.W.A.- Gangsta Gangsta (1988)3
Tha Dogg Pound - What Would U Do? (1994)1
Snoop Dogg - Gin and Juice (1993)
Geto Boys - Mind Playing Tricks (1991)
Too Short - So You Want to Be a Gangster (1992)


Format: Outlaw Country Host: Jesco White
Tagline: The true sound of Blaine County
              drunk, armed, and ready to party!

Click to listen to Rebel Radio Sampler!
 
Charlie Feathers - Can't Hardly Stand It (1956)1
Hank Thompson - It Don't Hurt Anymore (1954)
Hasil Adkins - Get Out of My Car (1966)3
Jerry Reed - You Took All The Ramblin' Out Of Me (1972)
Johnny Cash - General Lee (1982)
Johnny Paycheck - It Won't Be Long (And I'll Be Hating You) (1968)2
Ozark Mountain Daredevils - If You Wanna Get To Heaven (1973)
Waylon Jennings - Are You Sure Hank Done It This Way (1975)
Waylon Jennings - I Ain't Living Long Like this (1979)
Willie Nelson - Whiskey River (1973)
C.W. McCall - Convoy (1975)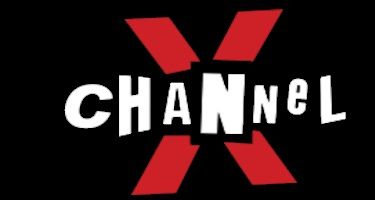 Format:1st Wave Punk Host: Keith Morris
Tagline: Real Punk, Real West Coast

Mentioned in LA Times

Click To listen to Channel X Sampler
Agent Orange - Bored of You
Black Flag - My War
Circle Jerks - Rock House1
Fear - The Mouth Don't Stop (The Trouble with Women IS)
Off! - What's Next
Adolescents - Amoeba
Descendents - Pervert
The Germs - Lexicon Devil
The Weirdos - Life of Crime
T.S.O.L. - Abolish Government/Silent Majority2
Youth Brigade - Blown Away3
Suicidal Tendencies - Subliminal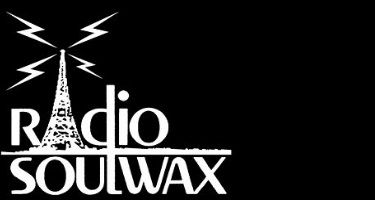 Format:Techno/Electronic Host: Soulwax
 
Palmbomen - Stock (Soulwax remix)
Fatal Error - Fatal Error
Supersempfft - "Let's Beam Him Up
Mim Suleiman - Mingi
FKClub- The Strange Art (Inflagranti Remix)
Matias Aguayo - El Sucu Tucu
Daniel Avery - Naive Reception
Joe Goddard feat. Valentina - Gabriel (Soulwax Remix)
Daniel Maloso - Body Music
Green Velvet & Harvard Bass - Lazer Beams
Zombie Nation - Tryouts
Tom Rowlands - "Nothing But Pleasure
Jackson and his Computer Band - "Arp #1
Goose - "Synrise (Soulwax remix)
Transistorcake - "Mr. Croissant Taker
Tiga - Plush (Jacques Lu Cont Remix)
The Hacker - Shockwave (Gesaffelstein Remix)
Pulp - After You (Soulwax Remix)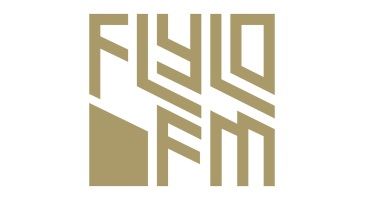 Format: Electronic Host:Steve Ellison (Flying Lotus)
Tagline: A mix to carry you through the Los Santos freeways at top speed.

FLYLO FM features a lot of new and unreleased music.

The entire playlist has been released by
The LA Times and Pitchfork.com .

Click To listen to Flylo FM Sampler
Flying Lotus feat. Niki Randa - Getting There
Flying Lotus - See Thru To U
Flying Lotus - Computer Face Rmx
Flying Lotus - Crosswerved
Clams Casino - Crystals
Flying Lotus - Be Spin
Flying Lotus - The Diddler
Flying Lotus feat. Niki Randa - The Kill
Captain Murphy - Evil Grin
Flying Lotus - "Catapult Man
Hudson Mohawk - "100hm
Tyler, the Creator - "Garbage
Mashine Drum - She Died There
Thundercat - "Oh Sheit It's X
Flying Lotus - "Stonecutters
Shadow Child - "23
Outkast - "Elevators (Me & You)
Kingdom - "Stalker Ha
Dabrye - "Encoded Flow
DJ Rashad and Heavee Dee - It's Wack
Aphex Twin - "Windowlicker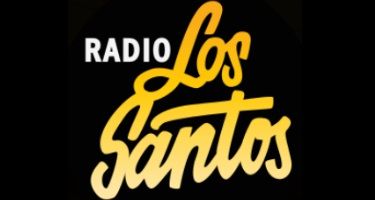 Format: Modern Rap Host:1.Big Boy
Tagline: Blazin' Hip Hop across San Andreas for over 25 years.
 
Big Boy, not to be confused with Big Boi of Outkast,
is a DJ from LA's KPWR (Power 106) and was the
voice of "Big Bear" in GTA:SA
 
Click To listen to Radio Los Santos  Sampler
 
YG  - I'm A Real 1 (2013)
100s - Life of a Mack (2013)
Ab-Soul - Illuminate (2012)
A$AP Rocky - r-cali (2013)1
Marion Band$ ft. Nipsey Hussle- Hold Up2
BJ The Chicago Kid Ft. Joe Gibbs & Problem - Smoke and Ride (2013)
Kendrick Lamar - A.D.H.D (2011)
Jay Rock Ft. Kendrick Lamar - Hood Gone Love It (2011)
Game - Ali Bomaye ft. 2 Chainz and Rick Ross (2012)
Freddie Gibbs - Still Livin (2012)
Future - How It Was (2013)
PROBLEM ft. Glasses Malone - Say That Then (2013)3
Clyde Carson, The Team - Slow Down (2012)
Gucci Mane Ft. Ciara - Too Hood (2011)
Gangrene - Bassheads (2013)

Format:Talk Programming:
Chattersphere: Hosts: Lazlow Jones and Michelle Minx
Chakra Attack: Hosts: Dr. Ray De Angelo Harris & Nurse Cheryl Fawkes
The Fernando Show: Host: Fernando Martinez

 
 
Blaine County Talk Radio 96.5
Featuring the following content:
Beyond Insemination: Host: Duane Earl
Bless Your Heart: Host: Bobby June
Blaine County Community Hour: Host: Ron Jakowski

 
Format:Reggae/Dancehall/DubHost:Lee "Scratch" Perry
Chronixx - Odd Ras (2012)
Dennis Brown - Money in my Pocket (1972)
Gregory Isaacs - Night Nurse (1982)
Half Pint - Crazy Girl (1997)
Joe Gibbs & The Professionals - Chapter Three (1978)
Junior Delgado - Sons of Slaves (1977)
Konshens - Gun Shot A Fire (2012)
Lee Perry & The Upsetters - I Am A Madman (1986)
Lee Perry & The Full Experience - Disco Devil (1977)
The Upsetters - Grumblin' Dub (1997)
Tommy Lee - Pyscho (2012)
Vybz Kartel & Popcaan - We Never Fear Dem (2011)
Yellowman - Nobody Move, Nobody Get Hurt (1984)
Protoje - Kingston Be Wise (2012)

 
Format:Chillwave/Jazz-Funk/WorldHost:.Gilles Peterson
Cashmere Cat - Mirror Maru (2012)
Inc. - The Place (2013)
The Hics - Cold Air (2013)
Trickski - Beginning (2013)
Mala - Ghost (2012)
Swindle - Forest Funk (2012)
Tom Browne - Throw Down (1979)
Donald Byrd - You And The Music (1975)
Candido - Thousand Finger Man (1970)
Toro y Moi - Harm in Change (2013)
Kyodai - Breaking (2012)
Django Django - Waveforms (2011)
Gaslamp Killer - Nissim (2012)
Owiny Sigoma Band - Harpoon Land (2013)
Guts - Brand New Revolution (2011)
Yuna - Live Your Life (MELO-X MOTHERLAND GOD MIX) (2012)
Hackman - Forgotten Notes (2012)
Kiko Navarro & Tucillo Amor - Lovery (Slow Cuban Vibe Mix) (2012)
Richard Spaven - 1759 (Outro) (2010)
 

 
Format:SoulHost: Pam "Mama G" Grier
Aaron Neville - Hercules (1973)
B.T. Express - Do It ('Til You're Satisfied) (1974)
El Chicano - Viva Tirado (1970)
George McCrae -  I Get Lifted (1974)
Marlena Shaw - California Soul (1969)
Smokey Robinson & The Miracles - Cruisin (1979)
The Delfonics - Ready or Not Here I Come (Can't Hide from Love) (1968)
The Five Stairsteps - O-o-h Child (1970)
The Soul Searchers - Ashley's Roachclip (1974)
The Trammps - Rubber Band (1972)
Undisputed Truth - Smiling Faces Sometimes (1971)
War - The Cisco Kid (1973)
 

 
Format:IndieHost:Twin Shadow
Battle Tapes - Feel The Same
Dan Croll - From Nowhere (Baardsen Remix)
DJ Mehdi - Lucky Boy (Outlines Remix)
Feathers - Dark Matter
Jai Paul - Jasmine (Demo)
Living Days - Little White Lie
Miami Horror - Sometimes
Tony Castle - Heart in The Pipes (Kauf Remix)
Toro Y Moi - So Many Details
Twin Shadow - Shooting Holes
Twin Shadow - Old Love, New Love
Yacht - Psychic City
Black Strobe - Boogie In Zero Gravity
Age of Consent - Colours
Favored Nations - The Setup
Neon Indian - Change of Coast
Nite Jewel - Nowhere to Go
Yeasayer - Don't Come Close
The Chain Gang of 1974 - Sleepwalking
Poolside - Do You Believe?
The C90's - Shine A Light (Flight Facilities Remix)
Health - High Pressure Dave
 

 
Format:FunkHost: Bootsy Collins
Bootsy Collins - I'd Rather Be With You (1976)
D Train - You're the One for Me (1981)
Eddie Murphy - Party All the Time (1985)
Evelyn "Champagne" King - I'm in Love (1981)
Kano - Can't Hold Back (Your Loving) (1982)
Kleeer - Tonight (1984)
Bernard Wright - Haboglabotribin'(1981)
One Way - Cutie Pie (1982)
Rick James - Give It to Me Baby (1981)
Sho Nuff - Funkasize You (1993)
Stevie Wonder - Skeletons (1987)
Taana Gardner - Heartbeat (Club Version)(1981)
Zapp - Hearbreaker (1983)
Miscellaneous
GTA:IV MTV Article explaining the development of GTA:IV's soundtrack from 850+ tracks, to the final cut.

Passengers can change the Radio Station when riding together in GTA: ONLINE. -CVG
The HUD used in early development of the game was more similar to GTA: IV.
Neither Chief Keef Nor DJ Kavinsky had any involvement with GTA: V in any stage of  development.
Dropped Tracks
The Following songs were dropped during the course of development.
To learn more about the development of GTA: V Radio Stations, read This Article by Ash_375
"187 Proof" by Spice 1
"2 Hearts" by Kylie Minogue
"6 Underground" by Sneaker Pimps
"American Boy" by Estelle ft. Kanye West
"Animal" by Neon Trees
"Answer To Yourself" by The Soft Pack
"Assistant Director" by Ducktails
"Awesome Awesome" by Buddy
"Bad News" by Johnny Cash
"Be Alright (LP Version)" by ZAPP
"Before The Bridge" by Future Islands
"Black Betty" by Ram Jam
"Blind" by Rainbow Arabia
"Blink Of An Eye" by Michael McDonald
"Check This, Dig That" by T.I. ft. Trae Tha Truth
"Cissy Strut" by The Meters
"Cooler Than Me (Single Mix)" by Mike Posner
"D. Ray White" by Hank Williams III
"Dancing Machine" by The Jackson Five
"Day One" by Toro Y Moi
"Don't Push Me Around" by The Zeros
"Doused" by DIIV
"Duh Weh Mi Waah" by Bramma ft. Elephant Man
"Easin' In" by Edwin Starr
"ep" by Junior Boys
"Eraser" by No Age
"Everybody Wants To Rule The World" by Tears For Fears
"Ffun" by Con Funk Shun
"Fopp" by The Ohio Players
"f*ckin' Problems" by A$ap Rocky
"Funny Feeling" by The Delfonics
"Future Love Paradise" by SEAL
"Get Ready" by Rare Earth
"Get With It" by Charlie Feathers
"Hang Me Up To Dry" by Cold War Kids
"Head In The Dirt" by Hanni El Khatib
"Hold On" by Wilson Phillips
"Hot Rod Lincoln" by Commander Cody and His Lost Planet Airmen
"How Do U Want It" by 2Pac ft. K-Ci & JoJo
"Hurting" by Friendly Fires
"Hysteria" by Def Leppard
"I Believe In Miracles" by The Jackson Sisters
"I Don't Need Society" by D.R.I.
"I Get By" by Phychic Ills
"I Got Love" by Nate Dogg
"I Like It" by Enrique Iglesias
"(Pardon Me) I've Got Someone To Kill" by Johnny Paycheck
"I Want You (Vocal)" by Marvin Gaye
"I'm Alright" by Kenny Loggins
"In Real Life" by The Ruby Suns
"Intimate Connection" by Kleeer
"It's Been Awhile" by Staind
"It's Only Natural" by Crowded House
"Jah Jah The Conqueror" by Linval Thompson
"Jungle Lion" by Lee Perry And The Upsetters
"Just Dropped In (To See What Condition My Condition Was In)" by Kenny Rogers & The First Edition
"Kids" by Robbie Williams ft. Kylie Minogue
"Kingston Town" by Busy Signal ft. Damian "Jr. Gong" Marley
"Let It Rock" by Kevin Rudolf ft. Lil Wayne
"Lil' Devil" by The Cult
"Linda Blair" by Redd Kross
"Live It Up" by Sizzla
"Los Angeles" by X
"Love Foolosophy" by Jamiroquai
"Love In Motion" by SebastiAn ft. Mayer Hawthorne
"Manimal" by The Germs
"Me & You" by Cassie
"Mr. Bill Collector" by Bone Thugs N Harmony
"Magic Mountain" by Silver Convention
"Make Me Smile (Come Up and See Me)" by Steve Harley
"Master Plan" by The KayGees
"Meet Me Halfway" by The Black Eyed Peas
"Mr. Money Man" by Danny Hensworth
"Mr. Writer" by Stereophonics
"New Beat" by Toro Y Moi
"No Sympathy" by Glasses Malone ft. Jay Rock
"Nothing Means Nothing Anymore" by The Alley Cats
"O.N.E." by Yeasayer
"One Girl/One Boy" by !!!
"One Piece" by Panama
"Outlaw" by 2Pac
"Police & Thieves" by Junior Murvin
"Pop That" by French Montana
"Rack City" by Tyga
"Radar Love" by Golden Earring
"Reach For It" by George Duke
"Regulate" by Warren G ft. Nate Dogg
"Ride The Wild" by The Descendents
"Rooster In My Rari" by Waka Flocka Flame
"Round And Round" by Paul Weller
"Run My Heart" by Twin Shadow
"Run Pete Run" by Jimmy Martin
"Sable On Blonde" by Stevie Nicks
"Se Me Perdio La Cadenita" by La Sonora Dinamita
"Serious" by Duran Duran
"Sex Beat" by Gun Club
"She Runs Away" by Duncan Sheik
"Side" by Travis
"Slippin' Into Darkness" by WAR
"Smalltalk (Four Tet Remix)" by Ultraísta
"Solitude Is Bliss" by Tame Impala
"Star" by Kiki Dee
"Starlight" by The Supermen Lovers
"Steal Away" by Robbie Dupree
"Strong As I Am" by The Prime Movers
"Subterranean Homesick Blues" by Bob Dylan
"Superman Lover" by Johnny Guitar Watson
"Surrender" by Cheap Trick
"Tape Loop" by Morcheeba
"Temperature" by Sean Paul
"The Drummer" by Niki & The Dove
"The Great Disruptors" by Sweethead
"The Murda Show" by Spice 1 ft. MC Eiht
"The Only One I Know" by The Charlatans
"The Real Thing" by Faith No More
"The Time Is Now" by Moloko
"The Way I Are" by Timbaland
"This Is Radio Clash" by The Clash
"Thunder" by Gold Fields
"Time to Dance" by The Shoes
"Tin Soldier" by The Small Faces
"(It's Good) To Be Free" by OASIS
"Truly Alive" by Mitzi
"Until She Says" by Moving Units
"Want A Wine" by Leo Graham
"We Are Only Gonna Die" by Bad Religion
"We Getting Down" by Weldon Irvine
"Westbound Train" by Dennis Brown
"Westside Slaughterhouse" by Westside Connection
"Whatcha See Is Whatcha Get" by The Dramatics
"Whoop! Whoop!" by DJ Pooh
"Wide Open Space" by Mansun
"Yes We Can, Can" by The Pointer Sisters
"You Make Me Feel..." by Cobra Starship ft. Sabi
Contributions:
Stephan123 Spiegel Article (Genre Mention)
Epoxi R* Music Deal Information
Stephensonnn Rick James / IGN Livestream info
RustyPete found verification for Rick James
Calahan59 NightRide FM information
XxOnLySBz4mExX Chief Keef Twitter post
grope_4_that_date AMAZING GFX LOGO!
ChillyPhilly PlayStation Magazine Link
Calambos / iNero Los Santos Rock Radio Mention / Photo
LeDivant NowGamer "Warren G" mention
Caiaof HobbyConsolas Link
Drake Mention French Interview Link
Gamereactor Link
Manny-Calavera Enrique Iglesias Link
Cysiek Mountspace Flying Lotus Link
LotusRIP Spice 1 Conformation
Remi749 Wavves Twitter info
djwoj Non Stop Pop BillBoard
Magic_Al Favored Nations Info
Blaster_nl MC Eiht IndianVideoGamer Link
Spotify Playlist
Identified Several Songs from Radio Samplers
Johnix1 GTA:IV Soundtrack MTV article
Exmpletree R* OST Link
Money Over Bullsh*t &
StewartWilson1992 &
V8VANTAGE Early 90's Dance CVG Mention
Showstopper 26 CVG Waylon Jennings Mention
KIRSTY Rolling Stone Link
Okin Official Trailer Song Name/Link
Von_Von R* News Update (Flylo Sampler)
harri43 ID'd"Charlie Feather" song
FenderFlix ID'd multiple songs from samplers
Bellic 4 life Links to Channel X Songs
Ash_375 Compiled list of "Cut Songs,"