And it looks just a LOT like Cezar Vialpando from GTA San Andreas, despite the chest tattoo, am i the only one ???
Compare for yourself:
Rockstar.com/v pick:
Cezar Vialpando: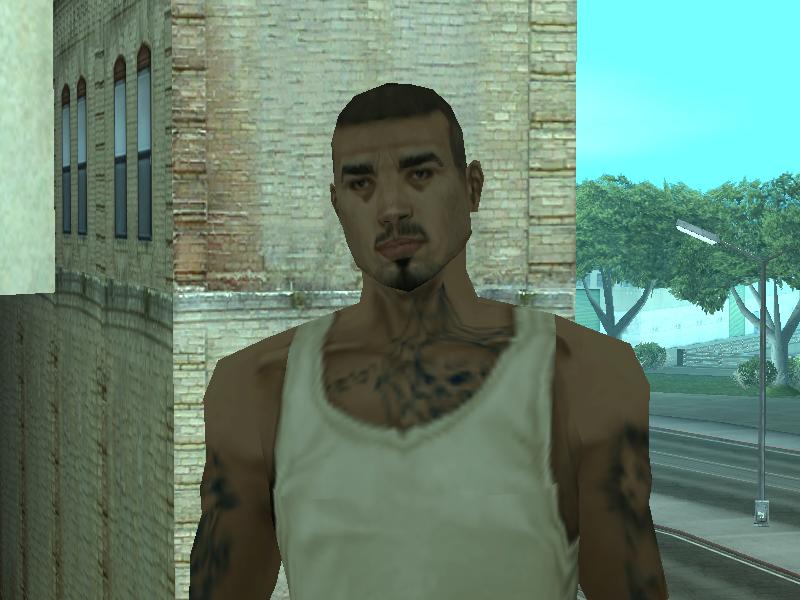 EDIT: He's appearing at a quite interesting section of the website: "friendly neighbors"
http://www.rockstarg...endly-neighbors
Edited by lolphil, 20 August 2013 - 09:17 AM.