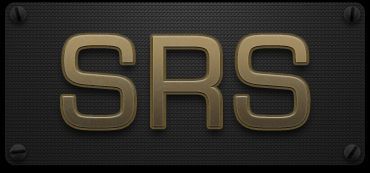 Scientific Exploitation for a better tomorrow.
SRS Incorporated 
is a secret organization operating in the shadows of a global enterprise under the guise of a scientific research organisation. It's operations include a secret science lab involved in the breeding and cloning of assassins and a huge underground training camp to train agents to the field to handle various intel operations such as blackmailing, espionage, arms dealing, mercenary work, assassinations and even overthrowing governments. Placing people in key positions all over the world, waiting for the right moment to strike.

Using the slogan of 
"
Scientific Exploitation for a Better Tomorrow
",
SRS Incorporated secure donations from the morally righteous public to fund their secret operations under a mask of goodwill.

It is very rare to see an SRS operative, and if you do their dark armoured clothing and 
[SRS] 
tag will more than likely be the last thing you see.

The president of SRS Incorporated is an Icelandic scientist known only as 
Dr. LaBrat
.
He controls and manipulates all SRS operations behind the scenes, from a hidden location not even the highest ranked members of the organisation know of. He is communicated with through letters and secret packages dropped to hidden locations around the world. These are swiftly picked up by the many hidden SRS operatives scattered across the globe.
- SRS Incorporated on grandtheftautowiki
Although not much is known of the history of SRS Incorporated it is believed that it is run by the descendants of the legendary gang Red River Resistance, who roamed the plains of the old west and whose crimes ranged from stealing candy from babies to bank robberies. The earliest rumoured presence of the gang in it's current form, SRS Incorporated, was during the second world war as a secret project by the Axis forces to engineer and clone highly advanced super soldiers to defeat the Allies. This project was later seized and supposedly ground to a halt by the Allied forces at the end of World War II. 
Although, since then there have been rumours and small reported sightings of SRS operatives and secret projects around the world, though very little comes of these reports as the witnesses tend to coincidentally disappear before much hysteria can amass itself.
The few who know of the existence of SRS Incorporated are sworn to secrecy, and any who attempt to compromise this secrecy or publicise operations are dealt with swiftly and harshly. 
----------------------------------
More information:
- SRS Social Club page
Graphics: