Today I downloaded some beta cars from GTA III, so I can put them to GTA SA. I began with the 'Buggy'. I changed the model name, TXD name, col file name, changed some stuff in .ide file (names only), only to find out, the car had no wheels and it crashed the game. I added a wheel on the right place, but it didn't help, because the wheel was still missing. Here's a picture of the problem: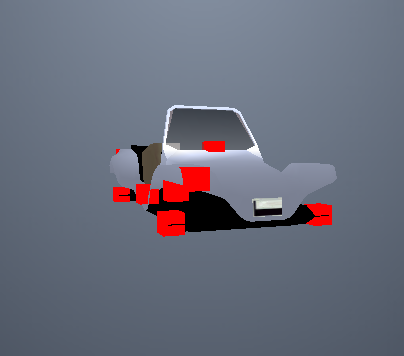 EDIT
: I have Zmodeler 1.07 and 2.
Edited by LucarioVercetti, 23 July 2013 - 04:39 PM.