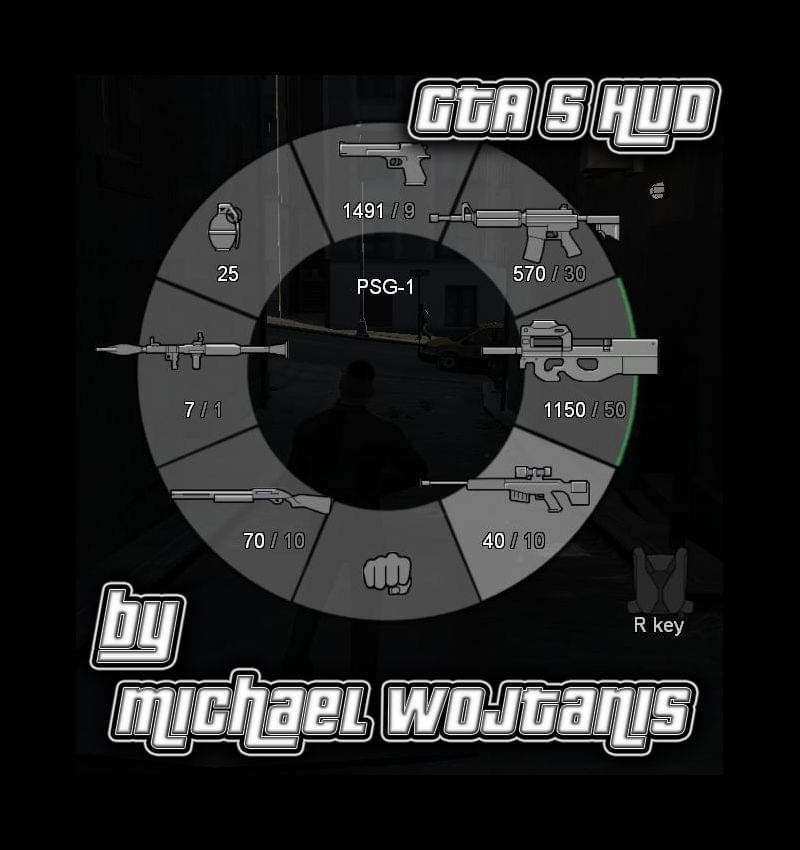 Hello people!
You remeber GTA 5 gameplay? We saw a GTA 5 HUD switching weapon:



Now we can have this in Grand Theft Auto 4!

Version 1.00 is on my page.
Visit my page:http://www.wojtanis.com
Video from 1.00:
You can delete when You want. Just delete these files and that is all!