If this is supposed to go somewhere else in the forums, please let me know!
=====
Question:How can I change the player's muscle stats and clothes immediately when a mission starts?Explanation:
I've noticed that whenever I begin testing the mission, my guy appears as the skinny, white tank top-wearing default player character. Here's an image of him placed at Objective 0 when I first take control:
The story is that he's Bruce Wayne!Christian Bale getting out of the opera, so it'd be really awkward for him to attend as Machinist!Christian Bale.
Here's how I'd like him to look when the mission actually begins: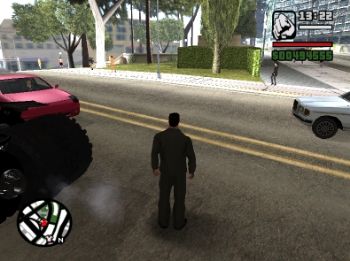 Here he's buffed up and wearing the Didier-Sachs Tweed Jacket, if that helps.
Has anyone found a workaround for this? I'd really appreciate it. Thanks!