I kind of can't believe they replied t such a stupid E-Mail lol.
But I figured I'd share this with anyone who's interested.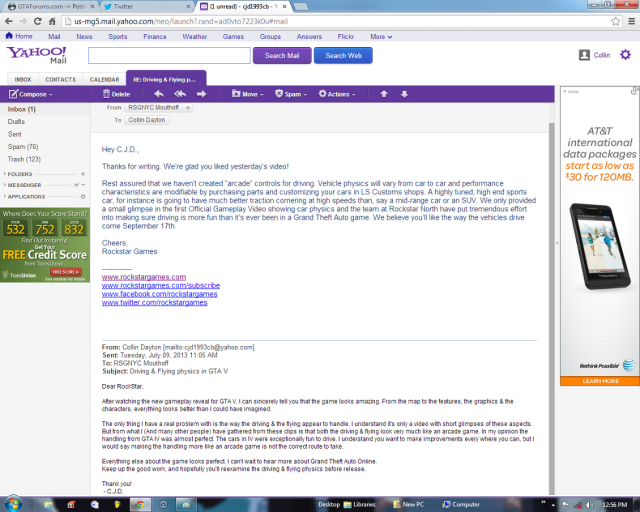 Hey C.J.D.,

Thanks for writing. We're glad you liked yesterday's video!

Rest assured that we haven't created "arcade" controls for driving. Vehicle physics will vary from car to car and performance characteristics are modifiable by purchasing parts and customizing your cars in LS Customs shops. A highly tuned, high end sports car, for instance is going to have much better traction cornering at high speeds than, say a mid-range car or an SUV. We only provided a small glimpse in the first Official Gameplay Video showing car physics and the team at Rockstar North have put tremendous effort into making sure driving is more fun than it's ever been in a Grand Theft Auto game. We believe you'll like the way the vehicles drive come September 17th.

Cheers,
Rockstar Games
EDIT: Nvm this topic sucks.