StarMade is a minecraft inspired 3D sandbox space shooter.
Explore
: Explore space generated in real time around you
Design
: design you own ship or space station.
Customize
: create customized weapons, harvesting elements, shields and docking stations for your ship. Combine elements to groups to make your modules even more powerful.
Multiplayer
: full multi player share control of your ship or design a ship together
Destroy
: destroy your enemies with your powerful weapons or just infiltrate an enemy ship. There already is a big arsenal of destructive modules Missiles (normal, heat seeking and target chasing), Lasers, and Explosive modules that detonate on impact
Salvage
: salvage the ships of your fallen enemies to gain credits
Physics
: fully integrated modern physics engine for real box-on-box collisions
Stealth
: use radar jamming and cloaking modules for a surprise attack.
Multiplatform
: runs on windows, mac and linux
Share
: save, import & export your own ships as blueprints. You can upload your blueprints to any multi player server
AI
: fight your own creations alone or in coop mode
Tutorial
: interactive tutorial to learn the basics
(quote from the website)
Screenshots(may contain large images):
You can fully customize your ship with various blocks,along with turrets,thrusters,cannons and upgrade them as you gain more credits.
Like minecraft,you can build some pretty awesome things...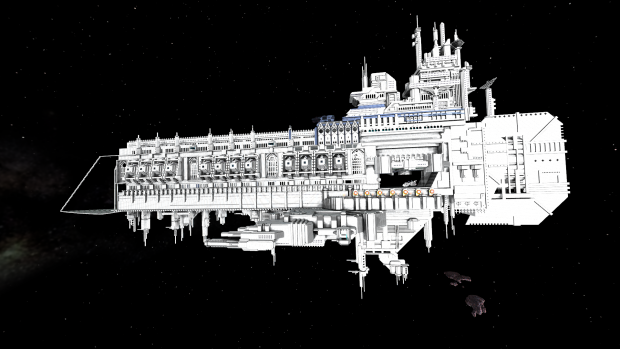 There are space pirates which will attack you on sight.If you manage to make their ship core overheat,you can take their ship for parts before it explodes completely,and if you take all of the parts in time,you'll be able to take the ship core and have a second ship.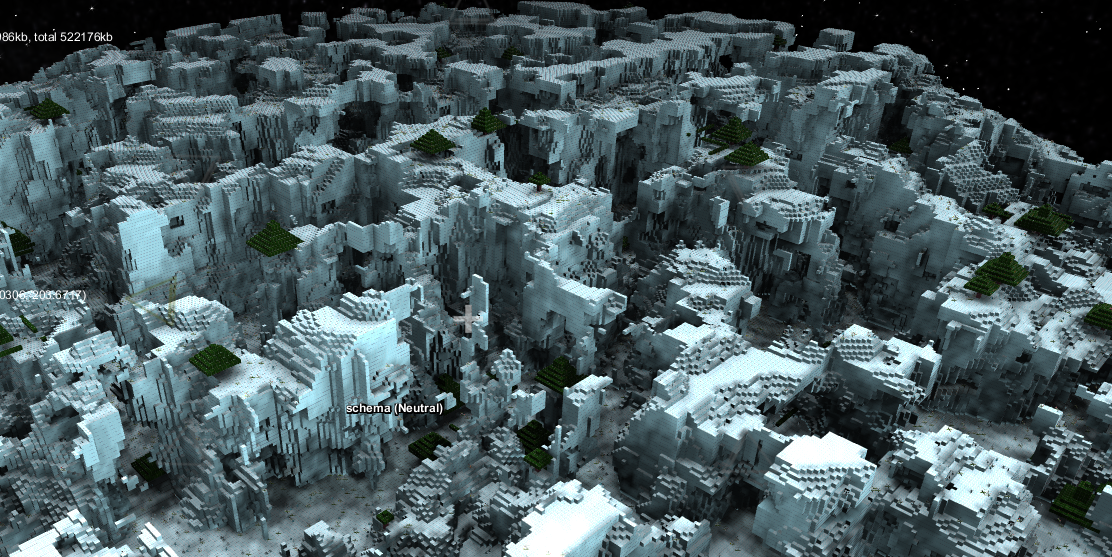 Planets can have different biomes.Here is an ice planet,which is quite nice.It contains ice crystals which can be used as a nice blueish lighting.They are easily distinguished for their white atmosphere.They are particularly hilly and you might have a hard time landing if you have a large ship.
This is the shop,where you can use your credits to purchase new parts for your ship,terrain blocks and sell your collected items.
(Fan) Trailer
:
The game is still on early alpha,so expect some bugs.
Wiki
:
Click me.
Possible Features in the future
:
Starmap
Autopilot
Programmable AI for ships
Overhaul of sectors and the borders to fit moving in combats
Critters
Player-run shops
Shipyards
Crews AI
Download
:(if you want to support the development of the game,you can buy it for 3.00$ at the official website)
Click me.
I found this game at random while looking at another game kind of like it,called starbound.
This game is pretty fun to play in multiplayer,specially battling other spaceships.You can make bases on planets,space stations,mine...Essentially minecraft with spaceships.