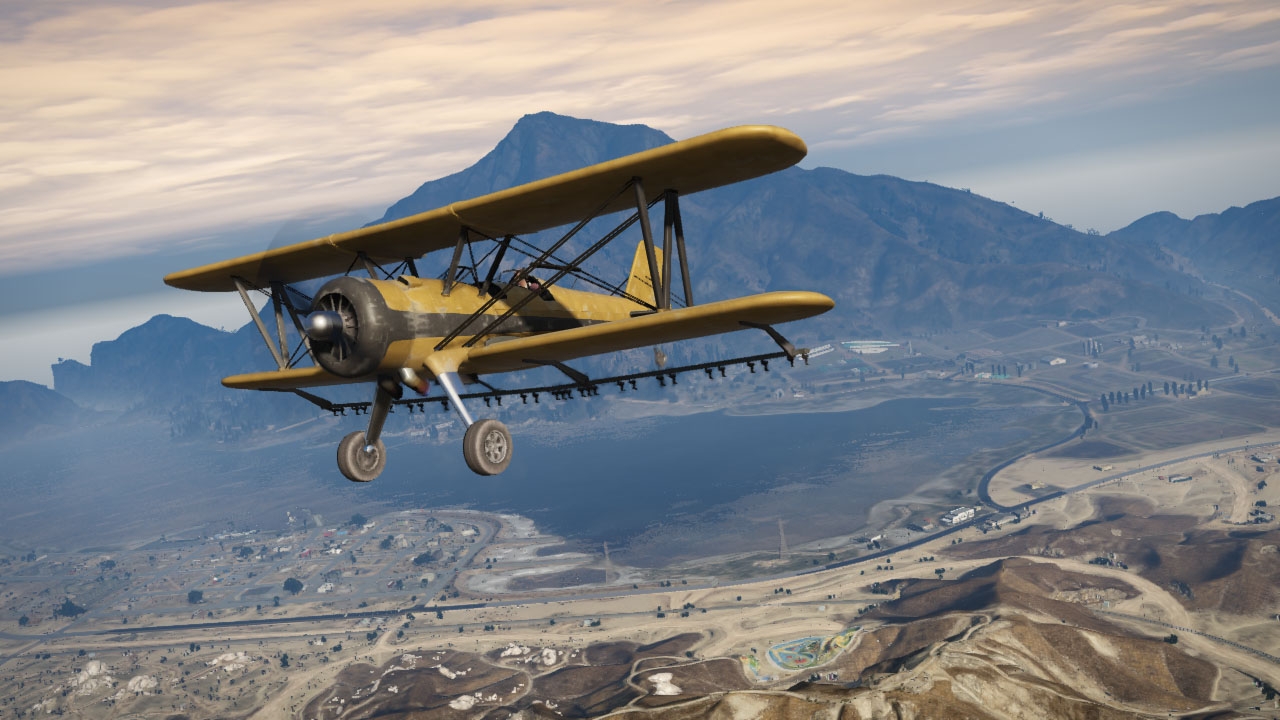 At first glance, this can tell us a lot about V.
1) How freaking large the country side alone is
2) How spread out it is (just by comparing distance from town to town)
3) Size of the small towns is significantly larger than SA
4) More detail / unique features added (just to this portion of the countryside)
SMALL TOWNS:
Take for instance the town in the bottom left hand portion (which we can safely assume is Sandy Shores based on other screens, trailers, etc.) Unless this is the only small town outside of LS, which hopefully it is not, it's definitely an improvement on the size of country towns compared to SA. For example, the largest country towns in SA, be it Palomino Creek, Ft Carson, etc. had a maximum size of about 3-5 city blocks with at most 1-2 enterable stores. In V, Sandy shores looks to have at a minimum of 7-9 blocks and presumably several more enterable buildings, character interactions, etc.
UNIQUE FEATURES:
Just a couple of thoughts on some of the additional features in this map. In the bottom central portion of the screen, leaning towards the right, there's a colorful-ish landmark that's difficult to discern. I'm wondering if anyone can tell exactly what it is? The only guess I can make is that it's a waterpark based on the closest zoom I can get, but who knows.
SIZE OF COUNTRY:
One last remark on the vastness of the map...Just taking a glance at the only noticeable mountain in the screen and comparing it to nearby buildings, roads, etc., It looks to be more than 2x or even 3x what Chilliad was... PLUS, as we know, there are multiple mountain peaks as seen in previous screens...
- What does that mean for the game?
- While the increase in size is great (pun intended), do you think Rockstar is going to maintain a vast, lively ecosystem in all parts of the map? Or do you feel that certain areas of the desert/mountains/forests witll be populous and others just barren, empty, and dull?