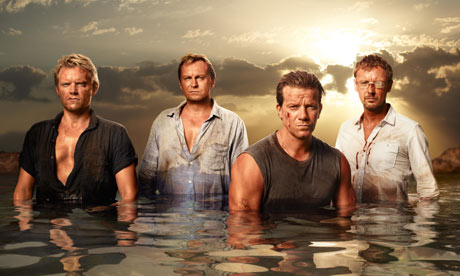 Mad Dogs
"Mad Dogs is a British black comedy and psychological thriller television series created by Cris Cole that began airing on Sky1 on 10 February 2011. It is produced by Left Bank Pictures, and co-produced by Palma Pictures. The series stars John Simm, Marc Warren, Max Beesley, and Philip Glenister as four long-time and middle-aged friends getting together in a villa in Majorca to celebrate the early retirement of their friend Alvo (Ben Chaplin). However, after Alvo is murdered, the group find themselves caught up in the world of crime and police corruption." From Wikipedia

I've been watching this since series one and I can't wait to find out what happens next in series 3. Not only does it star two of my favorite actors but it also is extremely well written, shot and told. I personally think this is the best programme on TV at the moment and I highly recommend this to anyone.

This topic is dedicated to this amazing piece of television, tell us your thoughts!