Hey all... started a gang.. one member... heehaw, details are below:
Name : The Heartless Shugs
"We do no not feel love nor pain, we are careless, we are soulless. We are Heartless Shugs"
Leader : Wesinator Xbox 360 : Wug Shug
Exclusively Xbox 360
Requirements to join : Preferably age 15+
Rules : No killing me

and please message me on this forum or post in a reply below.
Details : I only play GTA IV, might possibly if I could afford RDR, and MP3. Am getting GTA V off launch. I am a good driver, I shoot moderately well, and would love to play with non annoying lil' kids who consistently talk. I do not have a mic just yet, (got a Kinect) and mainly play around night time in EST. Would also like to test your metal against me, your driving skills, your piloting skills, biking skills, and of course, shooting skills. Mainly like people who almost barely talk, some conversations are nice though.
If I'm playing Halo 4, Battlefield, and sometimes Skyrim, it is my brother playing. If I'm playing GTA or Halo Wars, I'm me.
Application:
Username:
Age:
Time Zone:
MP Games Played:
How Often Do You Visit GTAForums:
Any Entries In Your Member Log:
Any Previous Gangs You've Been In:
How Can You Contribute To A Gang:
Tell Us About Yourself:
Anything Else:
| Rank | GTAForum Name | Gamertag |
| --- | --- | --- |
| - | - | - |
| - | - | - |
| - | - | - |
| - | - | - |
| - | - | - |
| - | - | - |
| - | - | - |
| - | - | - |
| - | - | - |
| - | - | - |
| - | - | - |
Vehicles: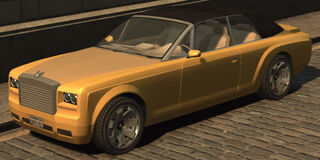 Weapons: