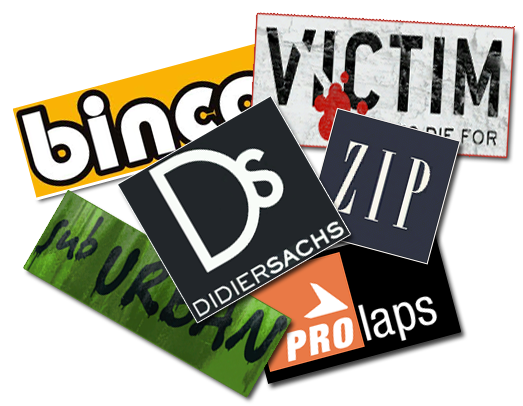 Welcome to this game!

Following is the info on how to play and scoring system.




• The asker has to post an image of CJ wearing an attire which is officially belonging to any of the six clothing brands in the game. This means no modded clothes please! Also, no special outfits (police/medic/racing/gimp/pimp/valet/croupier)

• The dimensions of the image should not be more than 640 X 480.

• Anyone may answer the question by posting the name of the clothing

(for example: "white tank" - binco; "blue jeans" - binco and so on.)



• The one who first answered 2 parts correctly has to take a turn and post another image as a question.

• In some cases, the user may pass his turn. So, anyone may take a turn and post a question. As a result, he is not allowed to answer that question.




• To answer correctly, you need to mention only 2 parts of the entire attire (hat/shades/chains/torso/legs/shoes - NO WATCHES PLEASE! It's barely visible on some occasions. )
along with their brands (refer the text in

this color

)

• Even if you know all the answers to a question, you need to correctly answer only 2 parts of clothing.

• So, you will get 2 points for correctly answering (as well as being the first one to answer) any 2 parts of clothing.

• If someone answered before the correct answer was posted, and one of his answers was wrong, then he will get only 1 point.

• And obviously, if both answers are wrong, you will get NO POINTS.

• For the time being, I have not yet decided to organize any rounds. Anyone may make guesses once I post the first image.


• Limitless - for headers
• Harley - for the logos


| Player | Points |
| --- | --- |
| 123robot | 2 |
| The Armageddon | 2 |
THIS IS THE FIRST IMAGE :