QUOTE
Kevin Smith has confirmed that he has completed the first draft of the highly-anticipated Clerks III.

The filmmaker announced that he was working on a third Clerks film in March, and promised that the project will be "the best film" of his career.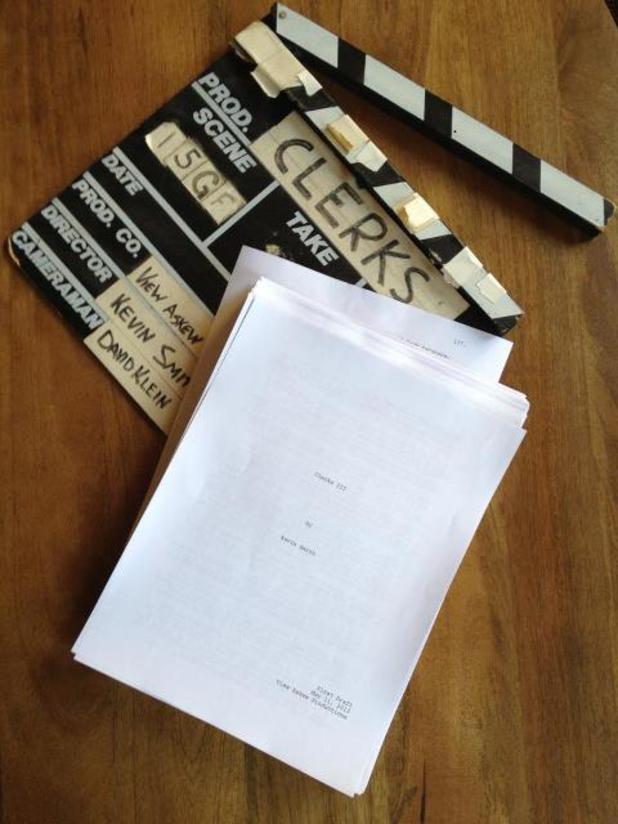 Smith offered an update on Clerks III over the weekend by comparing the final instalment of the trilogy to Star Wars Episode V: The Empire Strikes Back.

"IT IS ACCOMPLISHED! CLERKS III, FIRST DRAFT," the director wrote on Facebook.

His blog continued: "At 137 pages, it plays like THE EMPIRE STRIKES BACK of what's now become the Clerks Trilogy. And I am SO in love with it.

"Pictured is the script with the clapboard we used on the original CLERKS. Both the old clapboard and the old filmmaker are ready to go back to Jersey for the last time."
Source
Couldn't find a thread for this, so...I can't wait for this, finally! been waiting for this for ages.