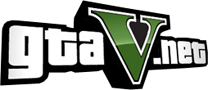 Podcast:001 - 5/2/13 - Preview Discussion
N

othing terribly fancy here, Meta & Pusher just weigh in on the finer points of the Grand Theft Auto V info revealed by the big media information blitz that has been running through the early part of May, everything from the new character trailers, to the 23 new screen shots and the verified new features which of course we have a certain "special" interest in here at gtaforums.com.

Enjoy.



Edited by meta187, 14 May 2013 - 01:51 PM.