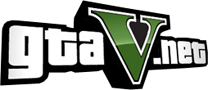 in association with




Present
O

n Thursday, Jan 10th veteran community members and GTAF staff gathered to discuss one of the more compelling aspects of the up coming release of GTA V, namely the use and application of a living, breathing economy in the next GTA installment. At that time it was not known (though fully expected) that there would be a formal delay on the game's release. However, In the Game Informer Reveal and other game info outlets some statements in regards to money and how it will actually work were made clear.


About the economy, Dan Houser says: "You will be able to spend money to buy interesting and fun things like expensive toys. We are still working on the economy but it will be a strong element in the game and players will be eager to make money to spend money. Something along the lines of "I went through all of this to make all this money and now I'm going to spend it on this crazy item."

A certain amount of money will be needed to gain access to some missions.

-GTA V.net

With that thought in mind, an active and in depth conversation gave release to a topic, For the ♥ of $$$ - Making Money Work in GTA V, which has been generally well received by newer and older members here alike but more importantly by the watchful eye of Rockstar Game Developers and official Rockstar correspondence network, RSGNYC MOUTHOFF. What began as mere speculation that the tone and depth of the topic was well liked and appreciated by them was later confirmed within a month of it's release as we received official correspondence from the company. The reply was cautious in tone, as to not give credit to any one idea but encouraging and complimentary of the effort made by the author and all participants in the GTAF topic to the extent that a nice care package was sent over to the author of the topic for a job well done.

That said, a little encouragement and positivity shown towards the GTAF Community can go a long way. This video presentation is the product of being shown just a little love by our hands down favorite video game company in the world. If well received we hope for this to be the first of a three part series so please show your support at this time and share this with fellow fans outside the forums here and spread the word as we are looking to promote these ideas towards Rockstar's attention in future game development endeavors.

So if you aren't into TL;DR topics grab yourself some popcorn and a fresh can of Sprunk, we sincerely hope you are at the very least entertained by this and enjoy the next 20 minutes of your life. No Refunds, Void where Prohibited.


D

ropping a mere month after the first installment, For The Love of Money is back and better than ever. Completely skipping the stated two week break we got right back to work on the next episode, energized and encouraged by viewer feedback on the previous Episode. Once again, previous contributors added their collaborative talents to the project to help take on individual sections, adding original artwork and their own personal touches to the presentations humor and style. We also added a few new contributors to the mix who lent their voices and support art to this episode for variety. There were also a few that were quick to offer help but ran the f*ck off the moment they realized their was actual work involved with the project which forced technically disinclined caveman, meta to learn the finer points of FRAPS, the GTA IV Video Editor and Sony Vegas Pro so thanks to them for bailing on us, it worked out for the better.



Noted Contributors:

Narcis_speed6, What?!, PresidentKiller, Pusher, Otter, DTUMan, Waingro (for a killer opening line), and Cilogy for an awesome Fleet Foxes Remix. Also to Voodoo and Kirsty for lending their voices as well.

Special thanks to the GTAF Staff who've shown the project quite a bit of support by showcasing us not only on this board but at GTAV.net as well.

And to you the readers, if you've simply commented on our thread, shared us on Facebook, Twitter or emailed Rockstar on our behalf your efforts are again warmly received. Thanks and keep watching, couldn't have done it without ye unruly goblins.


A

re you a visual or musical artist, writer, or someone who dabbles in Video Audio presentations? Are you an enthusiastic fan of Grand Theft Auto and perhaps have experience in shooting game play videos or developing game mods to express creative ideas? If so, we are looking to hear from you!

At this time, as we move into a new game release,

The GTA Network

is looking to make itself known with a much stronger lean towards original content and a visual presentation. As we move into multiplayer competition and single player gameplay in the coming months following the release of Grand Theft Auto V and writing active commentaries there will be an ardent need for a more hands on approach towards media and how it addresses the in flux of Social Club information and general gameplay mechanics as they are revealed.

Please contact meta187, Adriaan or Andy if you are interested in contributing your time and talents towards our efforts. Thank you.


Also, you've been approved for our new exclusively issued FLEECA card with a special low rate APR of 39.8% with no Annual Fees. Be sure to take advantage of this special offer today!
CODE
[URL=http://www.gtaforums.com/index.php?showtopic=540985&st=0][IMG]http://i.imgur.com/0xNQi4P.png[/IMG][/URL]
CODE
[URL=http://www.gtaforums.com/index.php?showtopic=540985&st=0][IMG]http://i.imgur.com/5ppa3O6.png[/IMG][/URL]
Episode 1 - In case you were in a coma this last month.