Grand Theft Auto Five: The Ocean
When Rockstar released their first "sea" based screenshot last year, I felt excitement!
This will be the first GTA game, with a highly detailed ocean.
While this is very exciting, I am wondering why Rockstar chose to focus on this area.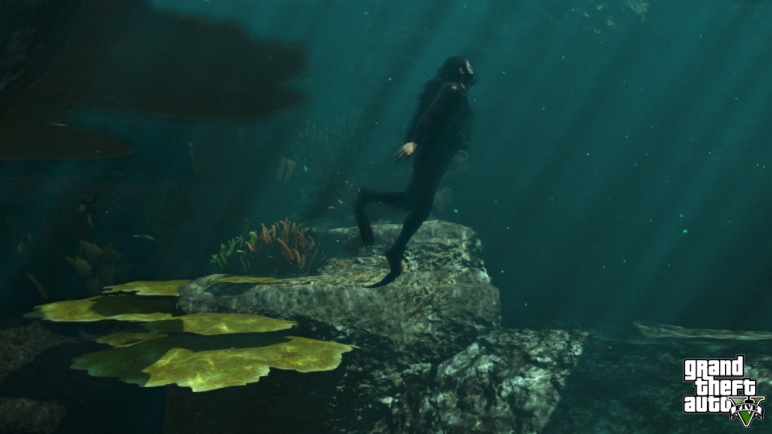 Activities
* Scuba diving
* Exploration
* Treasure hunting?
* Submarine driving
* Fishing
* Collectables?( rare shells?)
* Single player missions (underwater robbery)
* Multiplayer swimming contest(just kidding)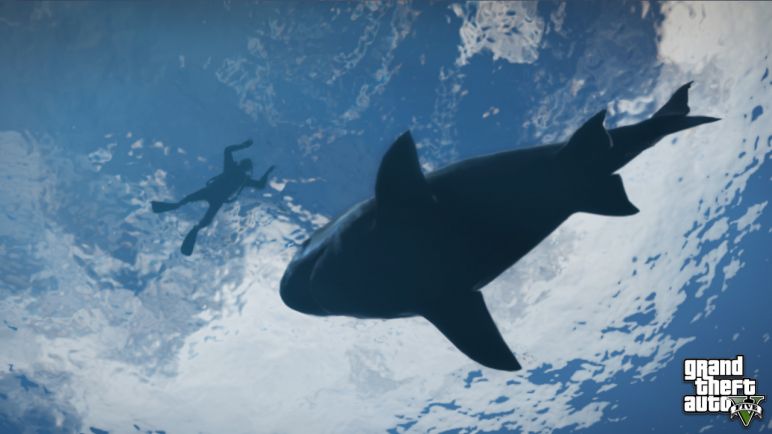 How will underwater gameplay work?
Will we be able to use special weaponry?
Do you think Rockstar will be able to add something really unique, that makes you come back to the ocean on a regular basis?
Or will we fall back to flying plains, driving around and doing what we are used to from previous titles.
Perhaps multiplayer functions?
I really hope Rockstar makes it appealing, so that we all come back and enjoy the water on more than a few occasions.
Why focus on this area?