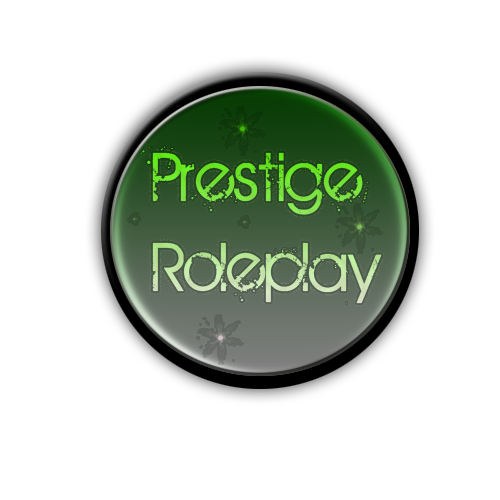 Server IP: REMOVED
Teamspeak IP: REMOVED
Host: REMOVED
REMOVED
[b]
WHAT IS PRESTIGE ROLEPLAY?
Prestige Roleplay is a server created by Aaron and Tyga, it's gameplay map is held at Los Santos, where your life starts. Our server is designed to be one of the best servers around, we'll be refunding a big pile of cash and a VIP status of a limited amount of time.
WHAT ARE WE LOOKING FOR?
Our server is currently looking for faction leaders as well as helpers, so if you have what it takes to be one, get in game and begin with helping and roleplaying your way to the top! You may aswell start your little group and gather some members for some amazing roleplay.
WHY PRESTIGE ROLEPLAY?
Unique Mapping & Scripting.
Dynamic Gang System.
Dynamic Mapping, Gate and Door System.
Fast and super hosting speed!
Dynamic donation & VIP system.
Revamped commands of default roleplay configurations such as Godfather.
Dynamic use of toggling duties for staff members such as Admins, Advisors, etc.
Dynamic and exclusive revamped use of Boomboxes.
Custom walkstyles.
Dynamic businesses, houses and other properties.
In Character and Out Of Character.
WHAT FACTIONS DO YOU HAVE?
We have a plenty of factions, approximately 20 faction, not listing the user-made factions!
Los Santos Police Department

Federal Bureau of Investigation

Government of Los Santos

Los Santos Fire & Medical Department

San Andreas National Gaurd

San Andreas News

San Andres Sheriff Department

And yet more to find out!
What jobs do you have?
We have a huge variety of jobs for you to do, some being legal and some others being illegal.
Detective - Investigate about people and find them.
Lawyer - People been abused? Help them find their rights back!
Whore - Not for under-aged people. :roll:
Drug Dealer - Heard of 'drug money'? Earn some now.
Mechanic - People can't drive eh? Fix their cars for some pay.
Bodyguard - Guard your clients and/or sell them some Kevlar Vest.
Arms Dealer - Create some firearms and sell them, or use them to gain control over the city.
Boxer - Fight people for money and pride.
Craftsman - Craft a tool or a device and sell it to people, or use it for your own.
Drug Smuggling - Supply the Drug Dealers and earn more pay.
Taxi Driver - Take a cab and drive walkers around.
Bartender - Sell the people some drinks and earn your lovely pay.
Trucker - Get the city running by supplying businesses.
Pizza Boy - Ever wished for your pizza to get delivered faster? Well some people are so fast in deliveries!
Courier - Pack some boxes and deliver them somewhere!