Marijuana is very very prevalent in California in general, medical marijuana is legal, and the mexican drug cartel is very close to la. new york just isn't the type of place that weed really thrives. i fully expect marijuana to be in V in a couple of different ways. First i hope it is actually smokeable in-game just like drinking and getting drunk was in iv. theres a lot of money in weed and i can easily see either trevor or franklin dealing in a mission or maybe as an activity. not to mention michael's son jimmy is a huge stoner. rockstar could definitely parody medical marijuana stores in-game, have radio shows talking about it, having to help medical marijuana places stay open, etc. not to even mention that celebritys get a hold of medical marijuana and la has tons of celebrities. there's just alot of opportunities for weed in GTA V and i don't even see it being a controversy as far as the media goes(except for the really really stupid people). and cali weed...lets just say little jacob would approve of it.
medical marijuana in cali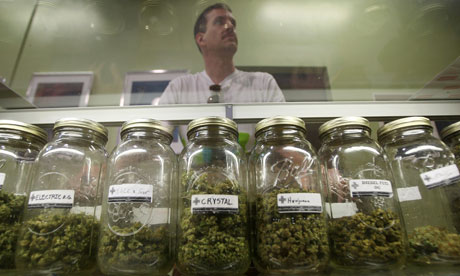 on an unrelated note just a funny german christmas
http://metro.co.uk/2...s-plant-603282/
p.s. mods i hope you don't have anything against my topic, its an honest discussion about something that is everywhere in california and a big business for the cartel, medical marijuana stores, and california in general.